Meet Matt and Joe at our Santa Clara Customer Service Center
by Jeff Hopkins, on 2/5/14 8:00 AM
They keep our South Bay Will Call facility humming, now at a new Santa Clara location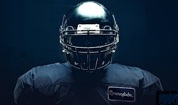 Swagelok Company aired our first ever television commercial during the third quarter of the Super Bowl in the Northeast Ohio television market. For those of you who were not watching the game in Northeast Ohio, you can watch it
here
. If you come meet Matt and Joe, you will find out that they are also "Engineered To Never Sit on the Sidelines"
Watch it here »
Our Will Call staff was busier than normal this past week. While Matt Kearns and Joe Fernandez took care of our customers, they also got ready to move to a new location. As of this past Monday, Feb. 3, our Will Call counter is now open at 1600 Wyatt Drive, suites 4 and 5, in Santa Clara. It's right off the Montague Expressway, less than five miles away from the old Sunnyvale location.
Multi-talented
Kearns and Fernandez handled it in stride. Between them they have 44 years of experience with Swagelok Northern California and our predecessors. They often astound our customers with their true depth of knowledge.
"I don't have to look up part numbers for basic fitting connections, which surprises people sometimes," Kearns says. "I don't know all the part numbers, but there is a logic to our part numbering system, and once you know the format of the part number, you can build on that. It carries across from tube fittings to pipe fittings. It's not just a random number. I can pretty much get the part number out of my head."
It's not just a parlor trick. When the counter is crowded with customers, Kearns wants to help them as quickly as he can. Not having to look up each part number saves a lot of time for both him and the customer.
Fernandez, meanwhile, often can tell the size of a part just from looking at it. Again, it speeds up the process if he doesn't have to whip out the calipers every time. It also serves as an extra check when he's receiving or packing an order and reviews the list.
These skills are examples of the advantages of their experience. Fernandez started out with us the way most of our staff has, picking parts off the shelves in the warehouse to fill orders. Physically handling the parts is a great way to get familiar with the catalog.
"There were many nights at the beginning of my career where I would dream of picking, and the numbers were running through my head. I would wake up with my hands moving like I was picking parts of the shelf," Fernandez said.
As he got familiar with the parts, he began to pay attention to the differences between one part and another. Eventually he could tell different sizes at a glance.
Both men know their way around various operations at Swagelok Northern California. Kearns has led the warehouse and managed inventory control. Fernandez has worked in shipping and receiving, and custom solutions. He's certified in Coreflex hose, pipe assembly, tube assembly, gauge assembly, tube bending, the hot flaring tool, the hydraulic swager, TP hose and TH hose, and VCR fittings. Not surprisingly, he's the one we turn to when we need an extra hand in Fremont.
Help, not just sales
"I like seeing firsthand how our products help customers find solutions to their applications," Kearns says. "I meet such a variety of people who have immediate needs and want to work with us in person. I think a lot of times they find it easier to work with someone face-to-face as opposed to doing it over the phone. They may not be very familiar with working with the connections they want to use. It helps to bring something in and talk about it."
The goal is always to find the best solution as quickly, efficiently and cost-effectively as possible. Sometimes that even means selling customers fewer parts than they planned to buy when they came in.
"If it is more efficient to use fewer connections because they are not aware of a particular solution, I will certainly offer that to them," Kearns says.
Fernandez notes that often a customer asks for a part that isn't designed to perform the function that the customer has in mind. We inform the customer about the right part for the job, which sometimes may be a part that the customer didn't realize we carry.
"It happens pretty often. Sometimes they will be asking for a regulator when the application really needs for a metering valve or a flow meter, or vice versa," Fernandez says. "We understand that they are just trying to get something that works."
Occasionally the conversations can get a little challenging until we're sure what the customer is asking for.
"If I find myself feeling stumped, patience is a good virtue in that regard," Kearns says. "Listening to the customer explain what they are doing, I can sort through it. Sometimes when people bring in parts, they want to get the exact same parts or solution they are bringing in. Sometimes they want to connect to that part or they are just bringing that part in to demonstrate what the size of the fitting is that they are dealing with, or the thread. They may need something entirely different in terms of the connection they want to make."
A shared mission
Our company mission is to make it easy for companies working with critical gas and liquid applications to do business. Our new location in Santa Clara is one of the ways we are trying to fulfill that mission. Although it is only ten miles south of our main office in Fremont, we know that twenty additional miles on a freeway would make it harder for many of our Silicon Valley customers to do business with us, especially those who are used to visiting our Sunnyvale location for help. And with experienced associates like Matt and Joe embodying our mission as they help you find the components and solutions you need, we hope we are becoming one of your favorite companies to do business with. Please let us know how we are doing by answering our short two question customer survey here »
Additional Resources