Choosing Among Mechanical Seal Support Barrier Types Doesn't Have to Be Complicated
by Paul Lesnau, on 6/4/20 8:45 AM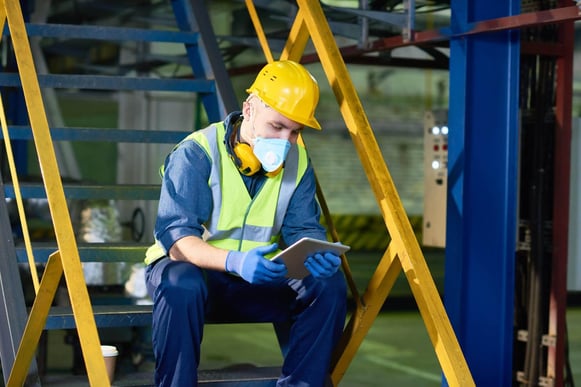 A petrochem refinery is a complex place. There can be an ever-changing variety of operating modes that send different intermediate feedstocks through the units. As some crude stocks have changed and gotten heavier, especially in California Bay Area refineries, not all seal systems have kept up. All of this can add up to a variety of problems with your pumps and their mechanical seal support systems.
When you go to upgrade or replace these systems, you'll find a dizzying array of different API seal plans and barrier fluids that can be intimidating. Pair that with a variety of systems having very different problems, it is tough to know where to start.
Even more, selecting the right mechanical seal support barrier fluid isn't the only consideration that should be on your mind. If your current barrier solution no longer functions optimally to maintain pump reliability, perhaps it's also time to check in on the seal support system. Let me walk you through this.
Mechanical Seal Support Barrier Types: Where to Start
Fortunately, all seal systems have some similar characteristics. So while gas, liquid, and hot or cold sealing systems have different qualities, there are some common themes when selecting a barrier fluid. The bottom-line: It depends on the current process fluid and operating conditions.

Here are the basics that you need to take into account.
Considerations for Selecting Barrier Fluid Type

1. Compatibility
A barrier fluid must be compatible with the process fluid and conditions it will contact. Incompatibility can result in flashing, coking, or changes in the physical properties of the process fluid.
2. Flow
You need good flow through the mechanical seal to provide enough cooling and lubrication—especially for thicker and more viscous crude oils.
3. Stability
The barrier fluid must not flash, degrade, solidify, or coke during operation. If any of these changes occur, your seal fluid isn't providing enough lubrication and heat removal.
4. Heat removal
This is especially critical at higher speeds of equipment operation as unwanted heat can build up fast.
⇨
It isn't always the seal fluid, though. Cooling equipment that was adequate a decade ago may not quite be enough anymore.
5. Leak-tight
The right barrier fluid keeps the hydrocarbon in the pipes and prevents environmental issues. Leakage is simply not an option for a refinery, especially those located in the Bay Area Air Quality Management District.
6. Budget
Availability and cost-effectiveness are always top-of-mind. But too many facilities have continued using a process fluid or water in their seals when there are now many very effective low-cost barrier fluids available. The cheapest solution now may not be the most cost-effective over time for maintaining rotating equipment reliability.
Clearly, a lot of information needs to be gathered before choosing a mechanical seal support barrier type. And that's just the beginning. It's often not enough to simply make an improvement in the mechanical barrier seal system. For best results, and to avoid equipment downtime, the change should be supported by an upgraded seal support system as well.
It's mission-critical to regulate the environment that the mechanical seal operates in to maintain smooth processing. While barrier fluid helps control the contact pressure between seal faces, an appropriate seal support system protects the mechanical seal from receiving process fluid at the wrong pressure and temperature as well. If you've noted problems with any pumps, you need to take a look at whether you have the right barrier fluid—and seal support system—for the application.
That's why you need a seal system vendor with knowledgeable engineers who can help you walk through all of these considerations. Start getting in touch with an expert seal support system vendor who understands local Bay Area process requirements. You'll want to ensure that they can deliver tested systems quickly when you need them. The vendor also should stand behind their work—even if the assembly sits in the warehouse until there is a turnaround opportunity to install it.
The Best Vendor Choice for Seal Support System Support
Swagelok can help select, design, and assemble a seal support system that goes with the barrier fluid necessary for any Northern California refinery's specific application. Nearby in the Bay Area, we have a top-tier team of certified engineers ready to help you with all of your seal system selection, design, and assembly needs.
We can fabricate your seal support system to the highest ISO 900 quality standards. When you are ready to install it, Swagelok Northern California will be standing behind our work with a Lifetime Warranty—the best in the industry. From barrier fluid to seal support system selection, let us be your solution.
Let Swagelok Northern California be your first-choice partner for seal troubleshooting, seal selection, design, and fabrication needs. Contact our team today by calling 510-933-6200.
---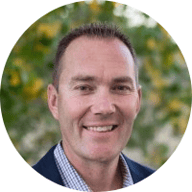 About Paul Lesnau | Sales Manager, Business Development Manager, and Field Engineer
Paul holds a B.S. in Mechanical Engineering from North Dakota State University. Before joining Swagelok Northern California, he was the West Coast Regional Sales Manager for an organization based in Illinois involved in pneumatic and hydraulic applications where he supervised product distribution throughout the western United States, Canada, and Mexico. While in this role, he was able to help provide technical and application-specific expertise to customers and distribution to drive specifications.