Eleven chapters covering tube fittings, installation, and lots of real-world examples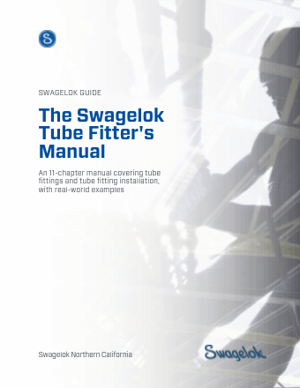 Since its debut in 1963, the Swagelok Tube Fitter's Manual has been the industry standard. Contents include:
Tubing specification and ordering
Severe service
Troubleshooting
Special purpose fittings
Testing and performance evaluation
Threads
Pressure ratings
Costs of leakage
Valves and more
This manual is the result of extensive field research and laboratory studies conducted by Swagelok's research and development engineers, plus customer feedback spanning decades. It was originally written by Joe Callahan, who became Swagelok's president, held 32 patents, and served Swagelok for 42 years.
Pro tip: Check out the Tube Fitter's Toolbox and Tube Fitting Assembly Toolkit