Swagelok Hose & Flexible Tubing
The right hose and end connections maximize safety and performance. The wrong ones can mean costly maintenance issues, safety risks, and slow-downs.
We carry an extensive range of Swagelok hoses and flexible tubing in materials including stainless braided, nylon braided, polyethylene, and rubber. Scroll down for an overview.
Ways to learn more
Just the facts! Get key hose and tubing literature by filling the form. No spam.
Hose Help:

We help customers manage hose; we also offer hose assembly: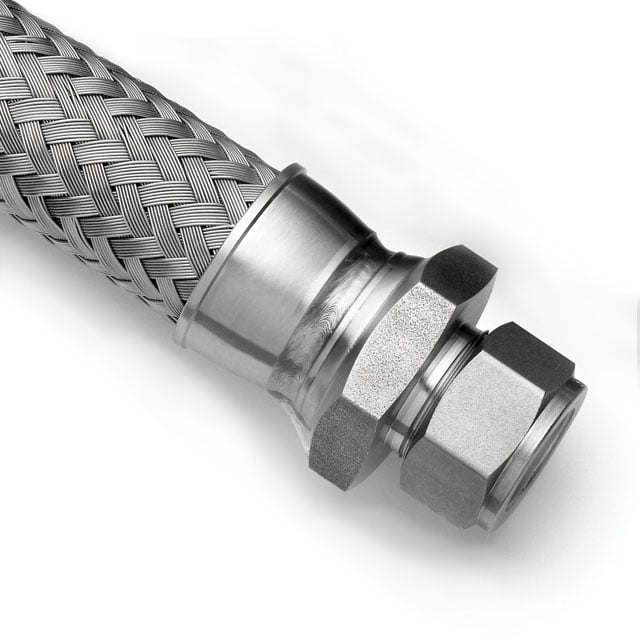 Convoluted 316L Stainless Steel Braided Hose
Convoluted 316L Stainless Steel Braided Hose is constructed of stainless steel for minimal permeation or absorption. The convoluted core allows for flexibility, and limits kinking. Available with a wide variety of end connections. Suitable for high-temperature, vacuum, medium-pressure, corrosive or general-purpose environments.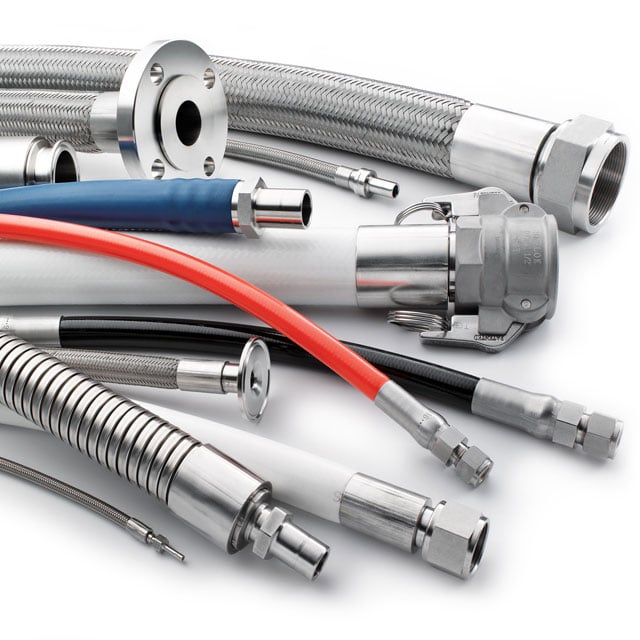 Hose and Flexible Tubing End Connections
Push-on end connections for a variety of Swagelok hoses and flexible tubing, enable easy field installation. Selection includes Swagelok tube fittings, Swagelok tube adapters, male NPT fittings, male ISO/BSP tapered fittings, and unions.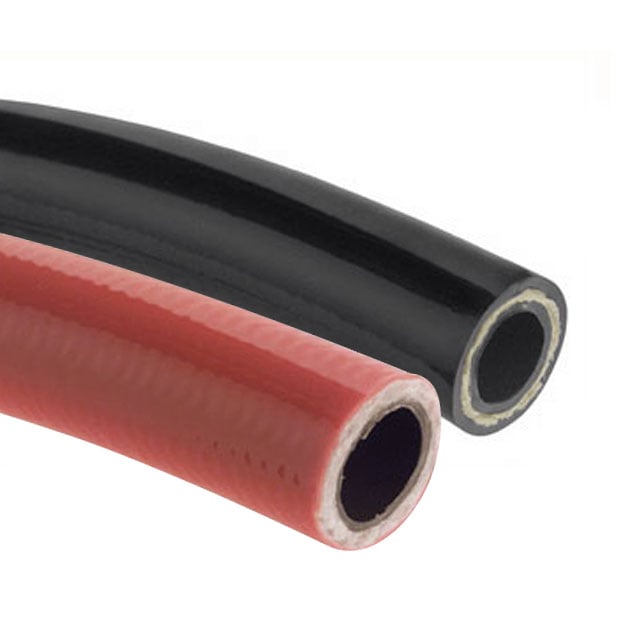 Nylon Core Hose, Fiber Braid Reinforced
High-performance, multipurpose hose connects quickly and safely for hydraulic, natural gas, and other general industrial applications. Smooth inner wall provides flow control and enhanced drainability for precision and cleanliness. Available with a variety of end connections; 1/4 to 1/2 in. hose available with ECE R110 alternative fuel certification.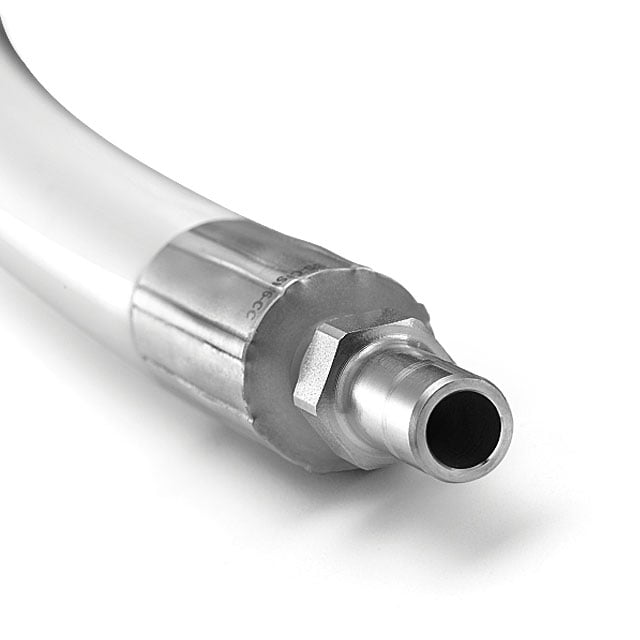 PFA Core Hose 302 SS Braid Reinforced
Swagelok PFA hose meets specifications for clean room environments and a wide range of other sanitary applications. PFA hose is highly flexible, with a smooth-bore PFA core that complies with FDA regulation 21CFR Part 177.1550, USP <87, 88> Class VI, and 3-A. An optional carbon black-filled PFA core is available for applications that require static dissipation.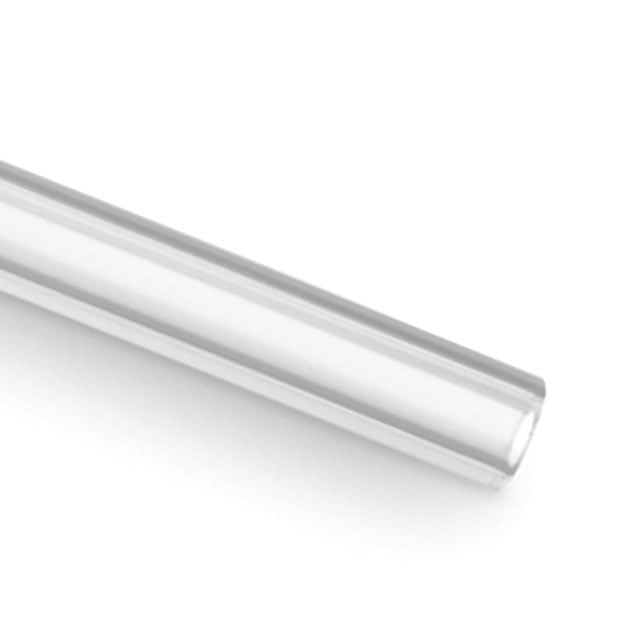 PFA Flexible Tubing
Chemically resistant, translucent, PFA flexible tubing is designed for use with both Swagelok PFA tube fittings and metal Swagelok tube fittings in low-pressure applications. The tubing's translucence lets you see media. Smooth inner wall for flow control and drainability.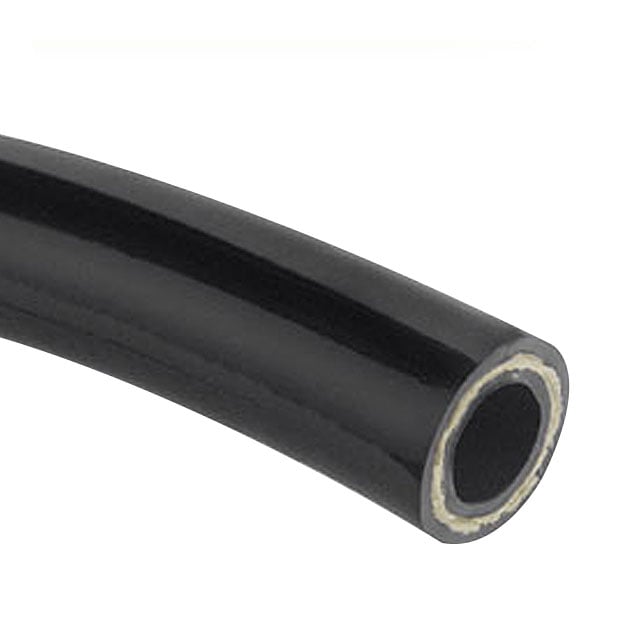 Polyethylene Core Hose Fiber Braid Reinforcement
Polyethylene core material compliant with FDA 21 CFR Part 177 1520 for food, dairy, and water applications. Reinforced layers improve pressure containment and flexibility.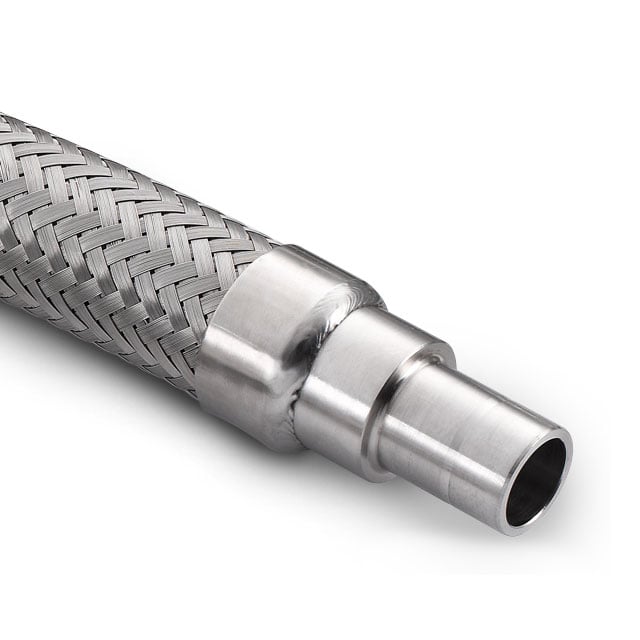 PTFE Core Hose Convoluted
Provides reliable operation for applications requiring flexibility and chemical compatibility. Optional static-dissipative, carbon-black filled core (N series). Custom hose lengths and end connections are available.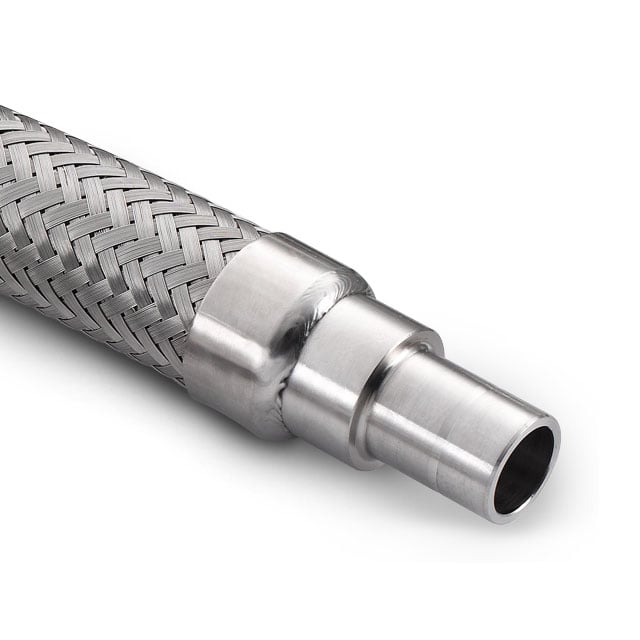 PTFE Core Hose Smooth Bore
Provides chemical compatibility, drainability, and precise flow control. Optional static-dissipative, carbon-black filled core, FDA-compliant and ECE R110 alternative fuel certified hoses for specialty applications. Custom hose lengths, hose covers, and end connections are available.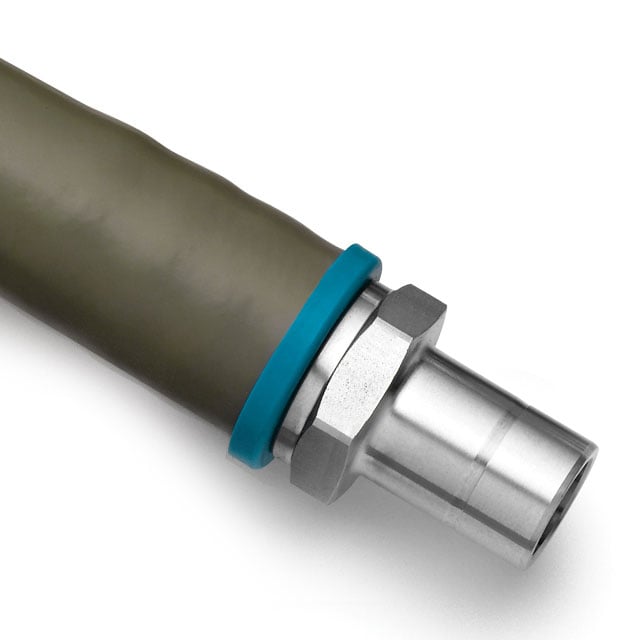 Rubber Core Hose Rayon Fiber Reinforced
Rubber Core Hose Rayon Fiber Reinforced Multi-Purpose push-on hose. Smooth-bore Buna N core. Internal fiber reinforcement enhances hose pressure rating and ensures connection retention. Buna N cover resists abrasion. Bulk hose and end connections available for field assembly; custom assemblies also available. Standard hose color is blue; other hose colors include black, green, gray, red, and yellow.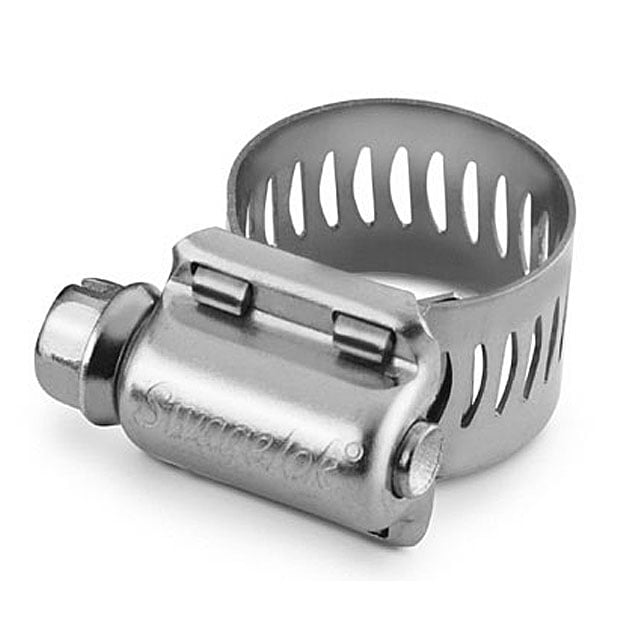 Hose & Tubing Spare Parts, Accessories
Spare parts and accessories for Swagelok hose and flexible tubing enable efficient field assembly of nylon and polyethylene hoses. Products include groove cutters, hose connectors, hose cutters, and clamps.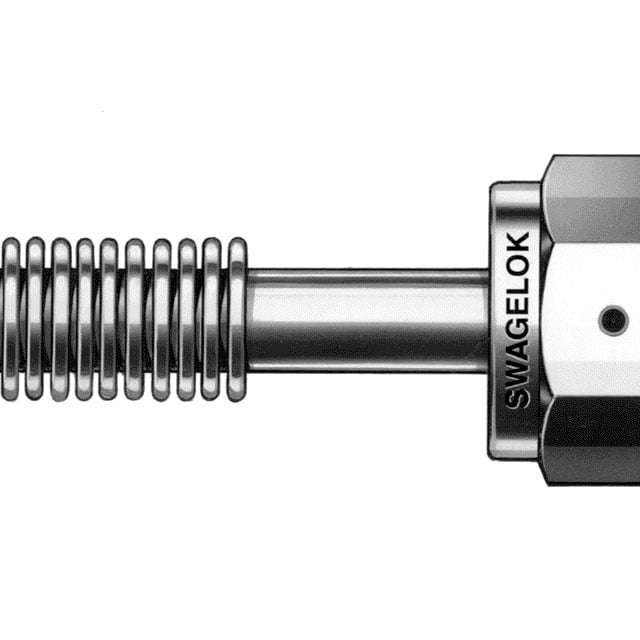 Vacuum Flexible Tubing Convoluted 321 SS
Convoluted flexible metal tubing and hose can compensate for misalignment and system reroutes between static connections in vacuum or low-pressure static applications. Swagelok CT convoluted vacuum flexible tubing can be compressed by at least 15 % and extended up to 50 % of manufactured length. Standard and custom tubing lengths, custom tubing assemblies, and adapters for field assembly are available.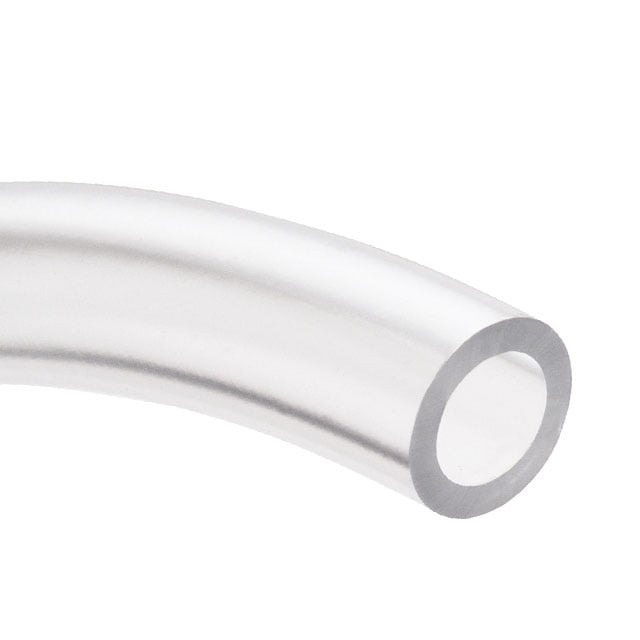 Swagelok LT Series Vinyl Tubing and End Connections for Soft Plastic Tubing and Hose
Soft, flexible, and clear, Swagelok vinyl tubing handles a wide variety of laboratory chemicals and applications where system transparency is desired. Thick-wall tubing available in 1/4 and 3/8 in. sizes for vacuum-service applications. Smooth-bore, polyvinyl chloride (PVC) material, available in bulk. HC series end connections available for field assembly of soft plastic or rubber tubing. Can be used with Swagelok tube fittings and metal inserts.