Swagelok Fittings
When the world's most respected companies want to make lasting connections, they turn to Swagelok.
Whether you need fittings for corrosive environments or extreme temperatures, fittings to maintain vacuum or withstand high pressure, or a proven partner who understands your industry, you'll be well-connected with Swagelok. Browse this page for an overview of available Swagelok fittings.
Two ways to learn more
Just the facts! Get all our fittings literature by filling the form. No spam ever.
Help Me Choose:

We offer fast, friendly help with selecting fittings: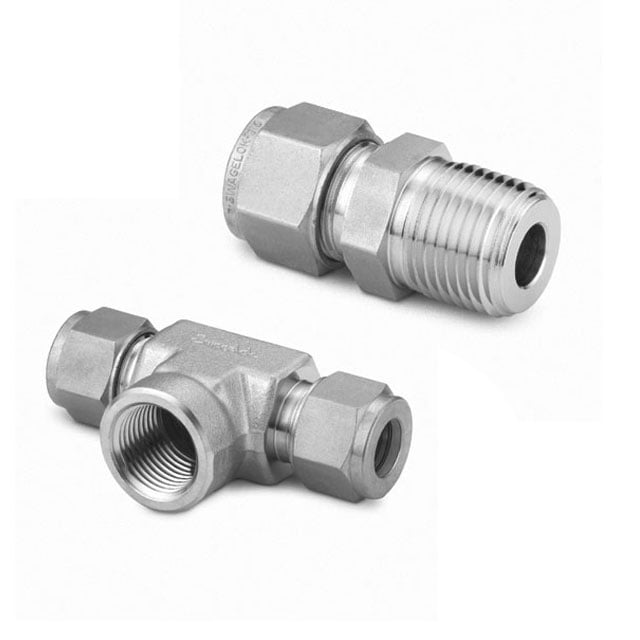 Tube Fittings and Adapters
Swagelok tube fittings deliver a leak-tight, gas-tight seal in an easy-to- install, disassemble and reassemble form. The robust tube grip with patented, two-ferrule technology is resistant to vibration fatigue and withstands high pressures and temperature extremes.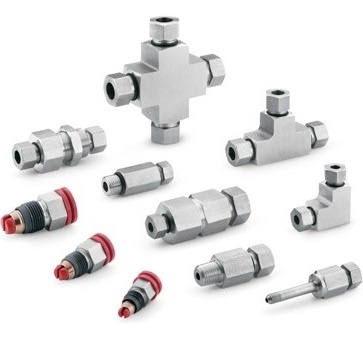 Medium- and High-Pressure Fittings and Adapters
The simple two-piece design of the Swagelok patented medium-pressure tube fittings and adapters consists of a female fitting body and preassembled cartridge containing the male nut and color-coded front and back ferrules on a disposable plastic arbor.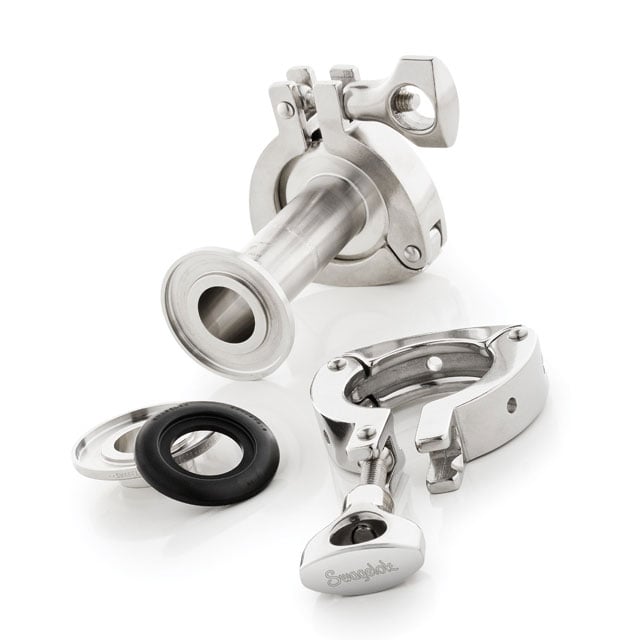 Biopharm Fittings
Swagelok TS series biopharmaceutical fittings feature enhanced drainability and cleanability to prevent bacteria from building up and contaminating processes. The unique design eliminates gasket extrusion to reduce the likelihood of fluid holdup.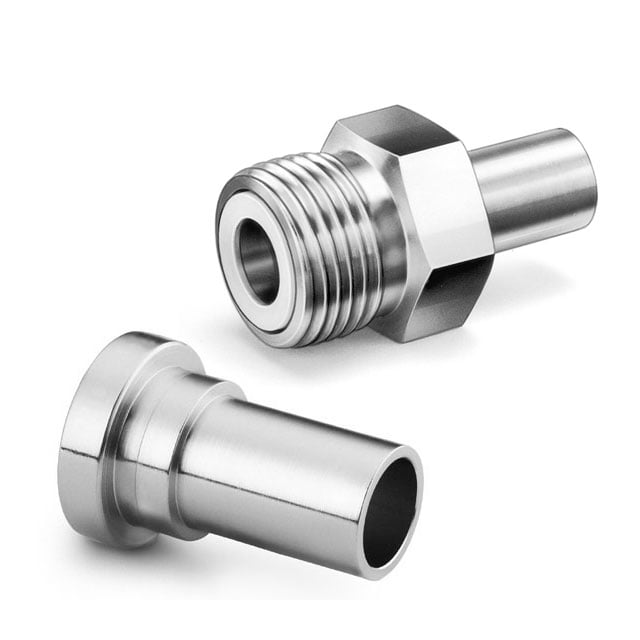 B Type VCO L-Ring Face Seal Fittings
Type B VCO L-Ring Face Seal fittings use an L-ring seal to reduce particulate entrapment, with enhanced drainability and cleanability to minimize bacteria buildup and system damage. Applications include steam cleaning lines, sampling, research and development, and process feed lines.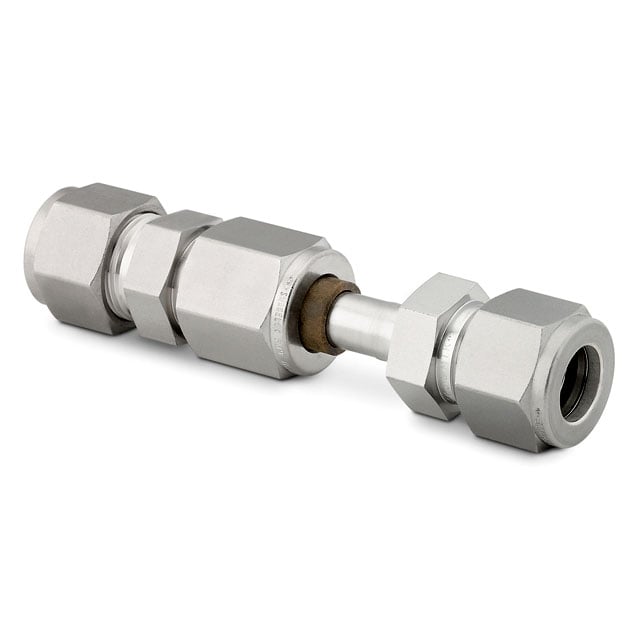 Dielectric Fittings and Adapters
Swagelok Dielectric fittings and adapters protect the accuracy of monitoring instruments by isolating the instruments from the effects of electrical currents and maintaining full fluid flow.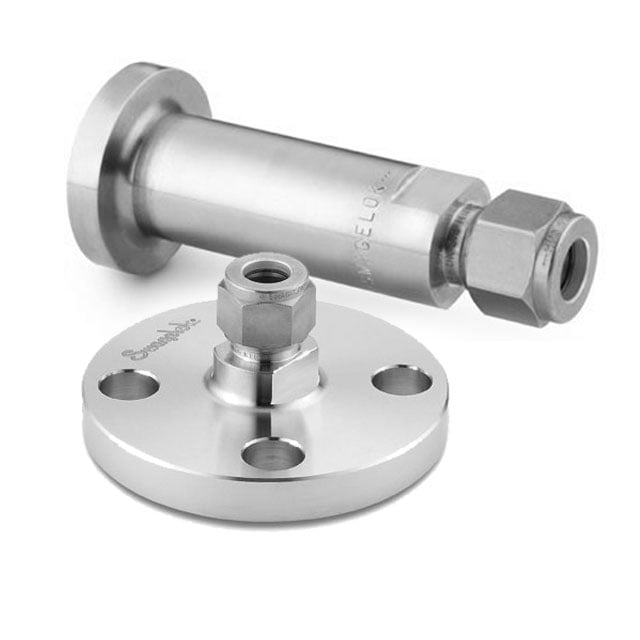 Flange to Swagelok Tube Fittings
Flange to Swagelok Tube Fittings provide a threadless, weldless transition from flanged piping systems to tubing systems with a full range of sealing faces, including flat face, raised face, and RTJ. Flange types meet ASME, DIN, EN, and JIS standards. Standard and special-order flange adapters available.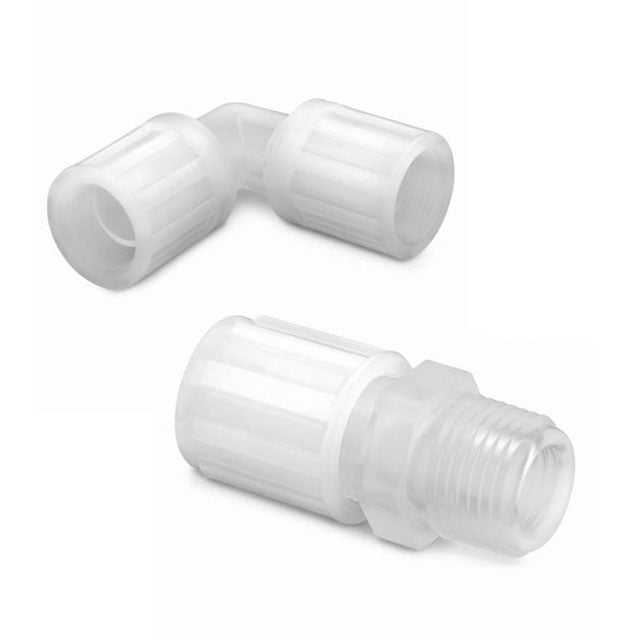 PFA Fine Thread Flare Fittings
Swagelok offers a range of PFA fitting shapes and sizes, including high-purity fine thread flare and tube fittings in straight, elbow, and tee configurations for use with 1/8 to 1 in. tubing.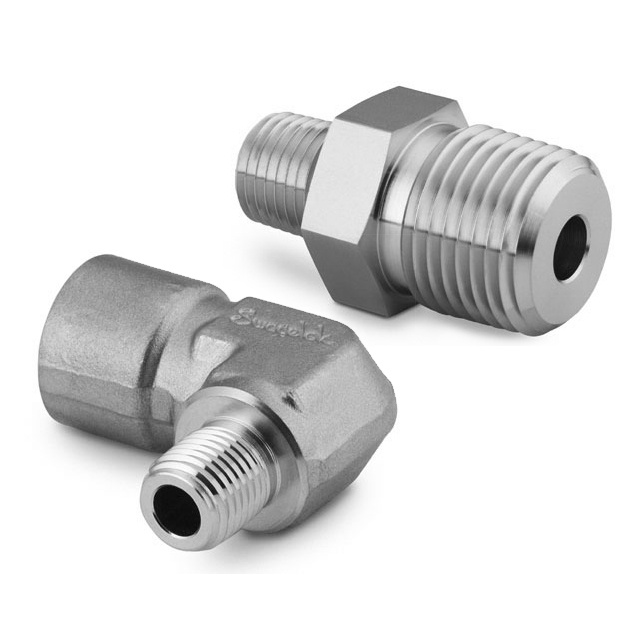 Pipe Fittings
With burr-free internal surfaces and smooth thread flanks, Swagelok pipe fittings are precision manufactured to provide optimum sealing, minimize galling, and provide consistently tight-fitting installations.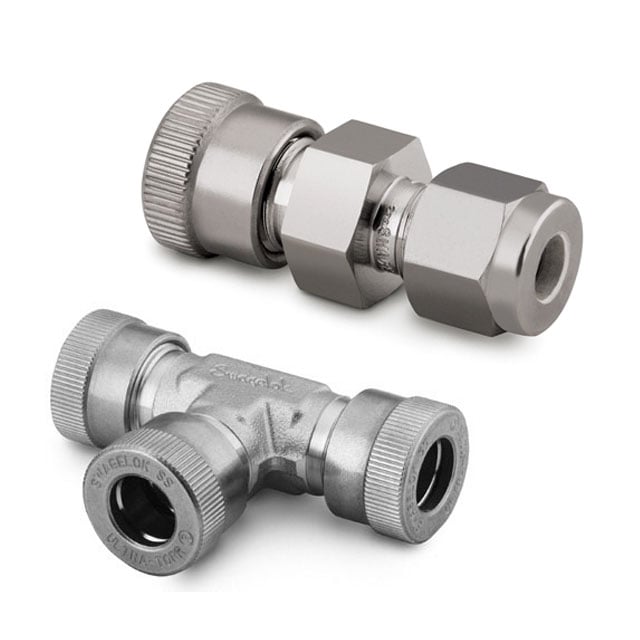 Vacuum Fittings
Swagelok vacuum fittings ensure repeatable results. Easy to disconnect and reconnect for reliable, low-maintenance operation. Available in Ultra-Torr straights and tees.
O-ring seals to glass, metal, or plastic tubing
Knurled nut for easy, finger-tight assembly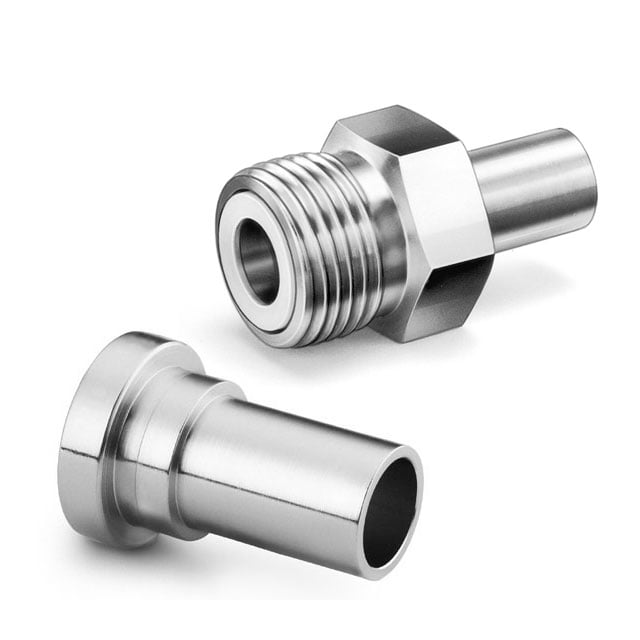 VCO O-Ring Face Seal Fittings
VCO® O-Ring Face Seal Fittings are engineered for rapid assembly in pipe, tube, and welded systems for general industry, high-pressure, high-purity, and critical vacuum applications. VCO fittings install easily in limited spaces, with no axial clearance required.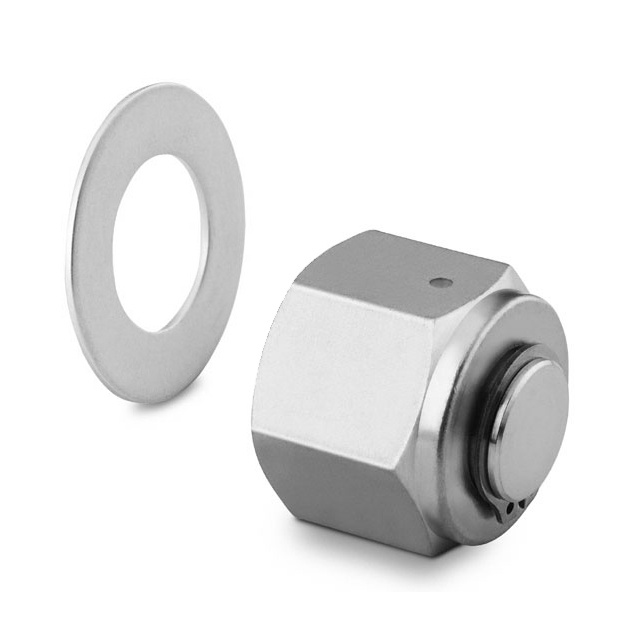 VCR Metal Gasket Face Seal Fittings
VCR® Metal Gasket Face Seal Fittings offer the high purity of a metal-to-metal seal, providing leak-tight service from vacuum to positive pressure. Reassembles reliably every time to minimize maintenance and downtime costs.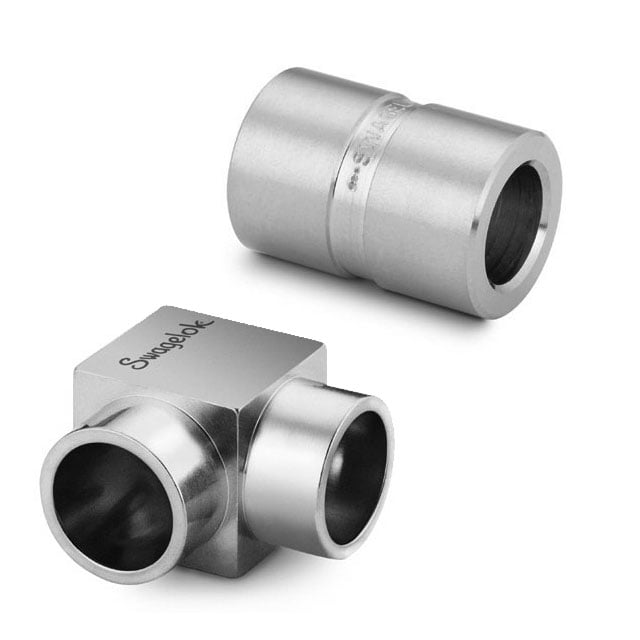 Weld Fittings
Swagelok offers weld fittings in a variety of materials, sizes, and shapes to suit any industrial or high-purity application. Permanent, high-integrity connections provide strength and reliability in a range of alloys to meet your requirements for quality and corrosion-resistance.
---