Swagelok Northern California
Swagelok Northern California
Engineering Services
Browse Assembly Services, Onsite Services, Support Services, and Training Services. Tel:
510-933-6200
.
Swagelok Northern California
Assembly Services
Swagelok Northern California fabricates custom solutions in our Fremont shop. With certified technicians and large local inventory, we are equipped to provide fully built, leak-tight assemblies. Design, testing, and documentation included.
Our Design & Assembly Services website page offers information on our design, fabrication, and testing capabilities; customer examples; and more.
Swagelok Northern California
Onsite Services
We offer local Swagelok field engineers trained to help customers diagnose, repair, and/or upgrade fluid systems at their facilities. Field engineers come equipped to pinpoint the root cause of current issues, report the details you need to mitigate each issue, and recommend steps to head off future repairs.
Our Evaluation Services page offers information on our capabilities, fluid system engineers, and case studies. Have questions or need a quote? Please get in touch.
Swagelok Northern California
Support Services
We offer skilled account managers, technical support, product selection support, equipment rentals, and more. Many Swagelok customers operate around the clock, so we staff an emergency phone line (510-933-6200) 24 hours a day, 365 days a year.
The Support Services page provides detail on options listed above and more. Have questions or need a quote? Please get in touch.
Swagelok Northern California
Training Services
It's not uncommon for maintenance technicians to under-tighten tube fittings, install valves backwards, and create flaws during tube bending. Those are just three examples of common errors. The right training reduces errors, which means fewer repairs, replacements, and rework over many years.
Our Training Services page offers additional information on our courses. Have questions or need a quote? Please get in touch.
Swagelok Northern California: Celebrating 60+ Years
Fluid System Specialists
Our engineers earn certification by completing hundreds of training hours with internationally renowned experts and passing dozens of exams. They also recertify every three years.
Global Network
Our local field engineers are part of a network of 100+ Swagelok field engineers around the world. They consult each other for specific applications experiences and more.
Broad Capabilities
Our local team includes engineers, tech support gurus, assembly technicians, procurement experts, and more. We strive to integrate all our capabilities to deliver total solutions to you.
Quality first
Swagelok's strong warranty, third party certifications, SQS quality system, industry awards, and reputation demonstrate that quality is top priority at Swagelok. Since 1947.
Quality first
Fast and flexible
We provide advice when and how you need it. We can visit your facility, conduct virtual inspections, collaborate by video and phone, exchange CAD files, and more.
Fast and flexible
Passion for details
Could installation be simplified? Would predictive maintenance save money? Could panels be standardized? Our team thinks in terms of delivering total solutions.
Passion for details
Award-winning team
Swagelok has 4500 associates worldwide and dozens locally. We value top talent and have low turnover. We recently won a Best Workplace award from San Francisco Business Times.
Award-winning team
Always reachable
Work with locals you can reach any time. For urgent matters, call 510.933.6200 and follow "emergency service" prompts. You can reach us 24 hours a day, every day.
Always reachable
Easy start
Having a conversation with us about your options is free and creates no obligation. Click below, answer some initial questions, then a senior member of our team will follow up.
Easy start
We stand behind every service
Every Swagelok product, assembly, and solution comes with Swagelok's Limited Lifetime Warranty. Systems use Swagelok components, which are designed and manufactured to the highest quality standards. Per our documented quality process, fabrication is handled by Swagelok-certified associates. Swagelok assembly certification requires that every sample produced earns a grade of 100% from the Swagelok manufacturing engineers who inspect it and put it through destructive testing.
Swagelok Northern California is always reachable. Urgent need? Call 510-933-6200 and listen for "emergency service". This option is staffed around the clock, 24x7, every day of the year.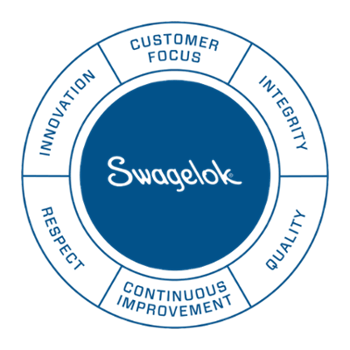 About Swagelok Northern California
Swagelok Northern California provides Swagelok fluid system products, assemblies, and services to California and Nevada companies. Our fluid system engineers, trainers, support specialists, and technicians are devoted to helping busy customers run safe, efficient operations. We have tens of thousands of Swagelok tube fittings, valves, hoses, regulators, tubing, and other types of parts in stock in our local warehouses. Give us a call at 510-933-6200.
Request Information/Support
Need details or a quote? We are ready to help.