Light and heavy duty, high horse power, & infrastructure projects
Whether your application involves compressed natural gas, liquified natural gas, or hydrogen fuel cells, Swagelok Northern California is ready to help.
Products popular with our alt fuel customers include:
Alternative Fuel Service (AFS) Ball Valves
Small bore tubing

(3/4"-2") instead of pipe

Hose

Specially designed filters
Leak prevention products
Our customers use our assembly services to get things like:
CNG priority panels
Fuel line integration
Dispensing systems
Heavy duty refueling boxes
CNC tube bending and more
Case Study
Swagelok customer Green Alternative Systems (GAS), a fleet-conversion company, relies on Swagelok assembly solutions to accelerate production time and produce significant labor cost savings. Swagelok collaborates with GAS to constantly evaluate how to positively impact business performance factors such as speed, quality, consistency and reliability. (Video length 1:30)
Other relevant services include leak detection, training, advice on minimizing hose maintenance, and application engineering.
Alternative Fuel Service (AFS) Ball Valves
High pressures, high flows, and ANSI compliant
With working pressures to 6000 psig (413 bar) at 250°F (121°C) and flow coefficients from 4.0 to 13.8, Swagelok's AFS ball valves handle demanding applications like fueling stations and other public domain uses in the compressed natural gas and hydrogen fuel industries. Certifications include ANSI/NGV 3.1 service valve certification to 3600 psig (248 bar) and ANSI/NGV 4.6 Class B certification to 4500 psig (310 bar).
Small bore tubing and fittings
Unlike pipe, installs without heat or weld gases
Because small bore tubing (3/4"-2") systems use no heat or weld gases and are so simple and fast to install, they are well suited for installation in hazardous areas and confined spaces. Bending tubing reduces the number of connections in the system. And compared to a piping system of comparable strength, tubing systems are substantially lighter. This means that tube systems are easier to install and to support. We have a wide range of surface finishes, materials, diameters, and wall thickness to suit your individual needs.
Hose
Each Swagelok hose is assembled with your choice of Swagelok tube fitting end connections. Available in single, twin or vent styles, and suitable for light and heavy duty applications, our TC series hose offers low pressure conveyance while our 8R series hose is suitable for low- and high-pressure on-vehicle applications. For additional on-vehicle and dispensing infrastructure applications, our NG series natural gas hose assemblies which are certified for NGV3.1-2014 Class B (on-vehicle applications outside the engine compartment) and NGV4.2-2014 Class A and Class D (dispensing systems).
Filters–FW, F, and TF Series
Some with ECE R110 approval for AFS applications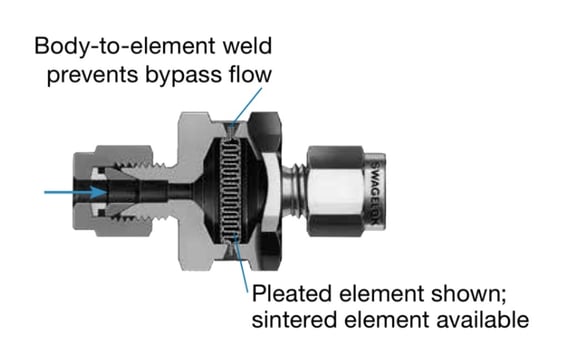 Swagelok's all-welded inline filters (FW Series) fit in small spaces, provide reliable fluid containment, and are easily cleaned by backflushing.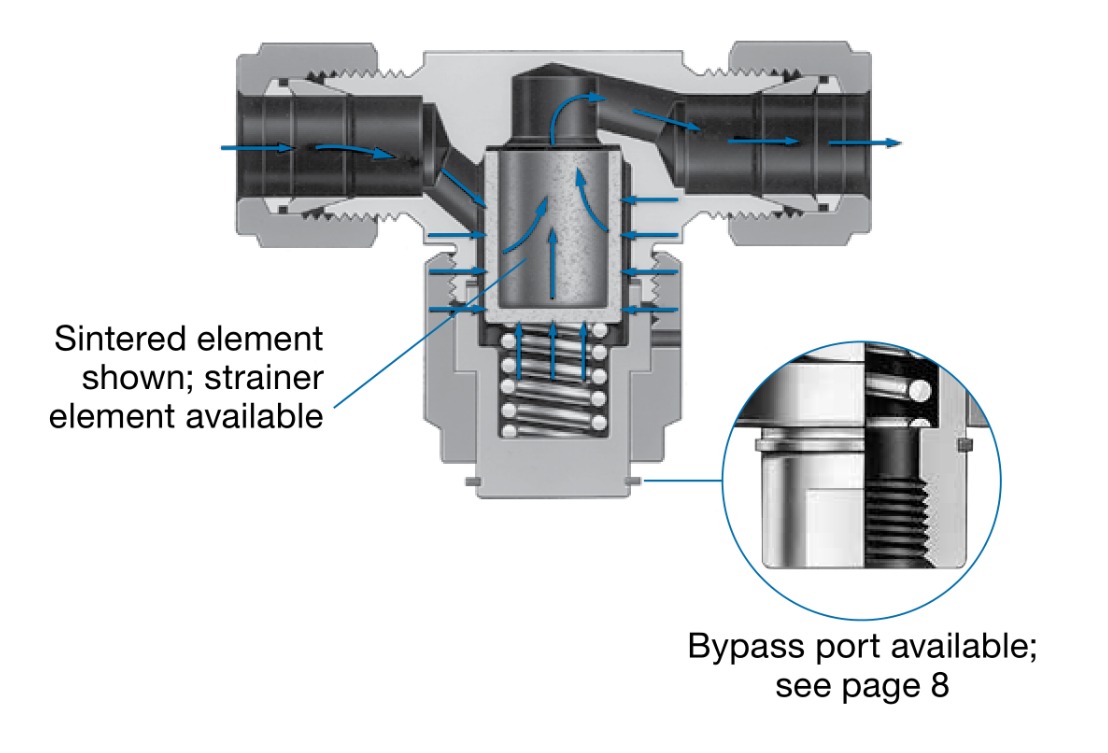 Swagelok's tee-type filters have a filter element that can be replaced without removing the body from the system. Select TF series filters are available with ECE R110-type approval for use in alternative fuel service.
Snoop® Liquid Leak Detection
Leak-test CNG vehicle fuel systems and more
Swagelok's Snoop and Real Cool Snoop liquid leak detectors detect gas leaks in hard-to-reach areas and meet the performance requirements of NFPA 52 Section 6-12.2 regarding leak testing a compressed natural gas vehicular fuel system. Real Cool Snoop's sustained bubble action works even on very small leaks and vertical surfaces, and at temperatures as low as –65°F and as high as 200°F. Swagelok Northern California supplies alternative fuel customers with Snoop liquid leak detectors, Goop thread lubricants; SWAK, PTFE Tape, and PTFE-Free pipe thread sealants.
Support from our skilled team
10+ ways we can add value
Whether you are an original equipment manufacturer (OEM), responsible for optimizing the daily maintenance, repair, and operation (MRO) of your facility, or designing and integrating modules and systems for OEMs, we provide application engineering, technical drawings, product substitutions, prototyping services, and technical product support.
Get in touch
Because of the many services, products, materials, and technologies available from Swagelok, it may be a challenge to identify the one that is best for your need. Swagelok Northern California professionals are ready to help.
Fill the form on this page to let us know you'd like more information. Doing so creates no obligation - it starts a conversation. We value your privacy and protect your information.
Or take or Alt Fuel Industry PDF Brochure to go.