Swagelok Quick Connects
Simple operation without twisting or turning
Engineered to minimize spillage and air inclusion, Swagelok Quick Connects are available in a wide range of configurations, stem and body connectors, including single-end shutoff and double-end shutoff models, and an array of end connections. Scroll down for an overview.
Ways to learn more
Just the facts! Fill the form on this page to get the Swagelok literature. No spam.
Need assembly before delivery, or help choosing? Visit these pages: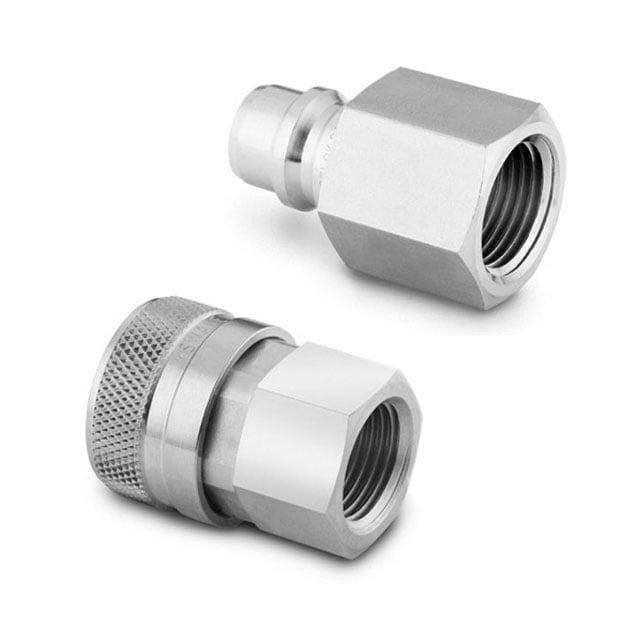 Full-Flow Quick Connects
Offer unrestricted flow for transfer, drain, and vent systems
Can have the O-ring replaced easily without disassembling the body
Have a variety of stem and body protector options
Are rated for a wide range of pressures and temperatures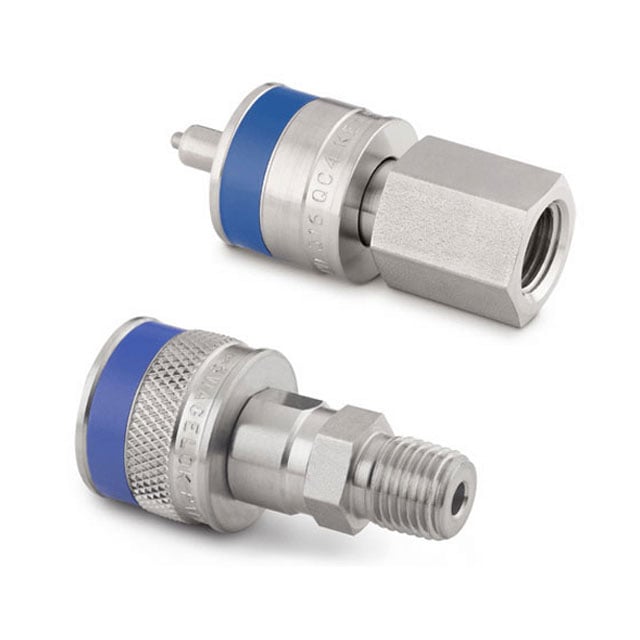 Instrumentation Quick-Connects
Enable quick, easy connection with push-to-connect coupling designed for instrumentation
Are offered with a single-end or a double-end shutoff design to minimize drips
Are suitable for sampling systems and test or calibration equipment when you require frequent connections, minimal air inclusion, and minimal spillage
Require just one O-ring seal in the stem insert, yet improves O-ring containment
Retain the stem with a locking dog mechanism with a large contact area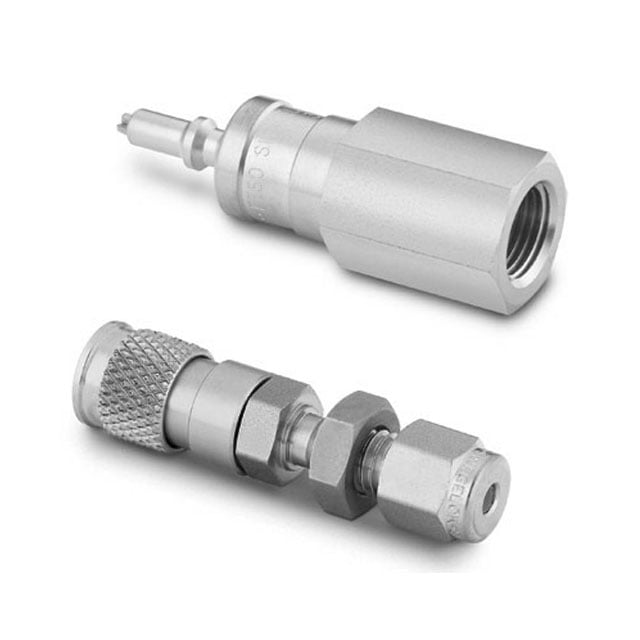 Miniature Quick-Connects
Enable fast, easy connections in small sizes
Suited to laboratory use
Offer fingertip operation with a lightweight, compact design
Reduce spillage and air inclusion with low dead volume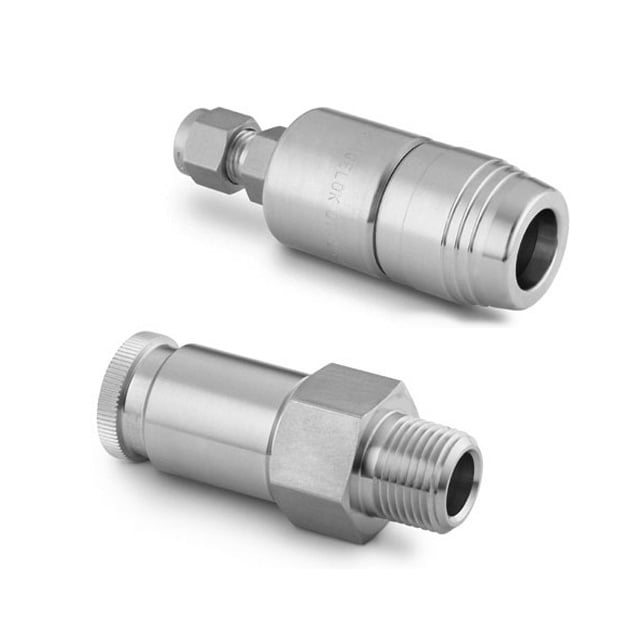 PTFE-Sealed Quick-Connects
Are suitable for hazardous chemical applications, these quick-connects minimize spillage and air inclusion in harsh or corrosive environments
Are chemically compatible with many substances
Have recessed seals for protection
Use a flush valve design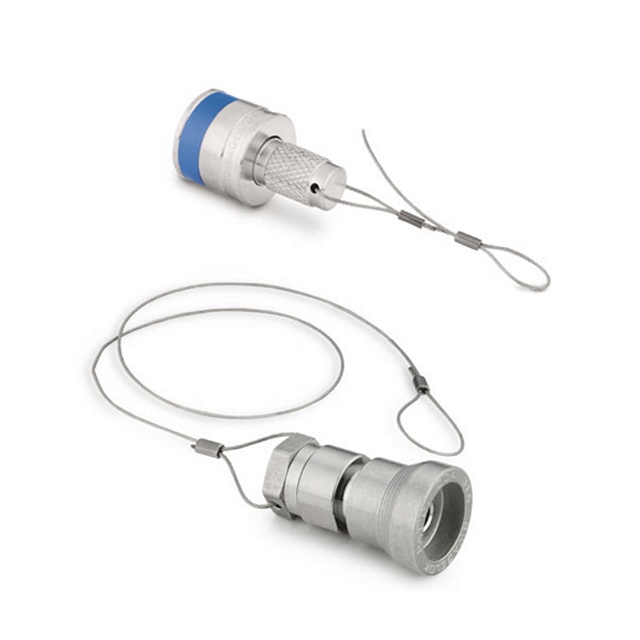 Spare Parts and Accessories
Keyed and color-coded parts help to avoid cross-contamination or harsh reaction from the inappropriate mixing of chemicals
Body and stem protectors are also available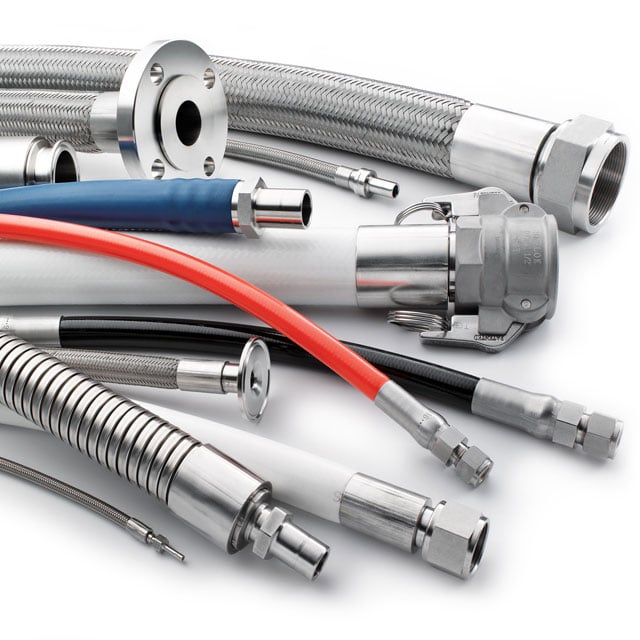 Swagelok Hose and Flexible Tubing
Quick connects and hose often work in tandem. Swagelok hose and flexible tubing is available in custom lengths, in diameters 2 inches and under, and with a wide variety of end connections. Choose materials and end connections for a wide range of pressures and temperatures.