Swagelok Northern California
Swagelok Northern California
Gas Distribution Program
Supporting safety and efficiency goals with assessment by pressure control specialists.
Evaluating Bay Area Gas Distribution Systems
Swagelok Northern California can evaluate a customer's current gas distribution systems throughout a facility, report in detail on issues to address, and collaborate with our customer to design solutions with the right regulators and other features. Scroll down for video of Swagelok engineers discussing the program.
We invite you to explore our Gas Distribution Program. Please use the button to start a conversation. (In a hurry? Please call 510-933-6200.)
Customer case study
At one leading chemical company, Swagelok identified ways to standardize gas panel design. They found components for purging and venting had been added over the years, resulting in unnecessary complexity. Removing critical relief valves via tapered, threaded connections during maintenance required significant labour time. And the customer's use of different gas panels from multiple suppliers made planning ahead for replacement difficult.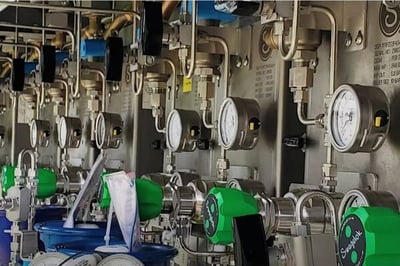 Through the Gas Distribution Program, this customer achieved:
Enhanced system and site safety
$52,000 saved on panel replacement every five years
75% reduction in gas panel maintenance time
Panel standardization that freed up time for more critical tasks
Lower carbon footprint from stopping leaks and other changes
Avoiding leakage and unplanned downtime
Gas distribution systems reduce high source pressure gases to lower, usable pressures prior to their point of use. Many transport gases that can be harmful to operators, equipment, and the environment if the system is leaking. In addition, gas can be an expensive budget item, so leaks in gas distribution systems or unused gas in supply bottles means wasted money.
Pressure and flow parameters
For gas distribution systems, reliability goes beyond just prevention of leaks and worn components. Gases need to be delivered within required pressure and flow ranges throughout the life of the system. And when a gas distribution system is down, it may affect other processes, laboratory tests, or equipment such as analyzers.
Signs and symptoms
Issues with gas distribution systems can show up in several ways. Lab and reliability managers may get concerned about delivery of gasses to points of use. Engineering and design managers may chafe at a multi-step process to procure and implement components. Operations and analytical managers may be tired of rushing to fix problems with instruments critical to continuous gas supply. Those handling the budget may question chronic under-utilization of gas bottles or the expense of replacement parts.
About Swagelok gas distribution systems
The design and quality of Swagelok gas distribution systems ensures uptime, safety, and efficiency. These systems allow ease of maintenance and troubleshooting to keep systems reliably delivering required pressures and flows. There is more information about what we can build here.
Swagelok offers four standard gas distribution assemblies:
Swagelok Source Inlet (SSI)
Swagelok Gas Panel (SGP)
Swagelok Changeover (SCO)
Swagelok Point of Use (SPU) system.
About the evaluation by specialists
Swagelok provides critical analysis to inform proper regulator selection, identify system upgrades, and guide the design and assembly of standard and customized solutions. Following a thorough assessment of your gas delivery systems, customers get a detailed report showing:
Overall system performance and existing components' fitness for function, including required vs. actual flow rates
Safety, environmental, and reliability scoring for each system
Compressed gas leaks and the money that is being lost to them
Areas for improvement and suggestions for suitable solutions
Recommendations for maximizing gas bottle usage
About local fabrication of a custom solution
Our advisors collaborate with your team to deliver:
A fully engineered system assembled & tested before installation
Built with minimal threaded connections to avoid leaks
Clearly labeled for safety and functionality
Simple to troubleshoot and perform routine service
Our gas distribution systems are backed by Swagelok's industry-leading warranty. And with Swagelok's ongoing support you can be sure your system will continue to operate with precision.
What customers receive
Our Field Engineering team is prepared to assist at every step. We work closely with each customer to ensure we understand the problem and develop the optimal solution. So whether you have specific services in mind or need a hand identifying the best course of action, you receive:
Service from local certified Swagelok experts
Collaborative planning
Meticulous inspection (in person or virtual)
Detailed documentation, often including photos
Detail on each issue including root cause
Estimated impact of each issue
Specific advice on mitigating each issue
Discussion of findings and recommendations
Detailed reporting and recommendations
A typical Swagelok report may run several dozen pages. It is designed as a detailed road map to increased reliability, decreased energy consumption, and reduced emissions due to component failures, installation errors, and incorrect product selection.
What to expect
Often things progress as follows:
1. Consulting
Starting with a meeting or phone conversation, we gather information to understand the problem or goal. We want to learn about our customer's application, operations, and current challenge. Then we recommend next steps and provide a quote, if applicable.
2. Inspection
Swagelok-certified field engineers conduct an inspection of your facility to pinpoint issues. Our thermal imaging and ultrasonic equipment finds leaks as small as 1 x 10-3 cm3/s. We also note potential safety hazards, misapplication of components, and excessive wear or damage.
3. Analysis
Working with data and observations made onsite, we quantify each issue's impact on your operation. Advice reflects a range of considerations, such as issue location, severity, estimated cost; and effect on safety, emissions, system reliability/production capacity, and product quality.
4. Delivery
We deliver and discuss recommendations. Reports summarize what was evaluated and our top recommendations then show detail on each issue in an appendix. Customers have as much as time as they need to discuss the findings with our field engineer(s).
Periodic reassessment recommended
Consider repeating this evaluation at intervals. In addition to pinpointing any new issues, periodic evaluations render objective assessment of progress on known issues. Continuity is especially important as the facility's most knowledgeable team members reach retirement age. Reassessment is important too when there are changes to process conditions, energy costs, or production goals. And, each engagement is an opportunity to address specific topics in more detail with Swagelok field engineers who have a strong baseline understanding of your operation.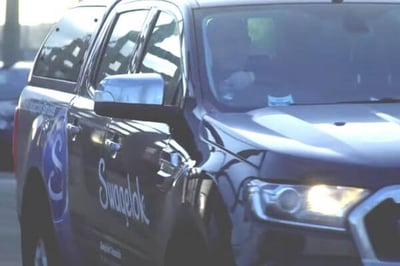 Pairing Onsite Services and Assembly Services
Customers get extra value when they use both our Onsite Services and Assembly Services. During an onsite evaluation, a Swagelok field engineer gathers data on your existing, installed systems and delivers detailed information on how to improve it.
If you like, our team can go a step further and advise on using a Swagelok custom solution to solve a problem. We are glad to estimate the savings and other benefits from a custom solution, and handle fluid system design and assembly if you opt for it.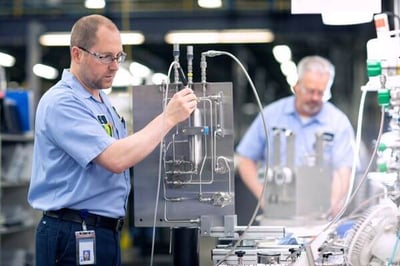 About Swagelok Northern California
Since 1963, Swagelok Northern California has provided thousands of manufacturers, processors, suppliers, and innovators with Swagelok fluid system products and expertise. Over 100 engineers, technicians, trainers, and other professionals make up our local team. With that expertise and $25M worth of Swagelok products in our three local warehouses, we are ready to help you run safe, cost-effective operations.
About Swagelok Company
Established in 1947, Swagelok Company is a global company headquartered in Solon, Ohio. It has 20 manufacturing facilities, 6 global technical centers, and a network of 225 sales and service centers in 70 countries employing thousands of associates.
Request Information/Support
Need details or a quote? We are ready to help.