Swagelok Northern California
Swagelok Northern California
Tube Bending
With our tools, expertise, and inventory, we are ready to meet your tube bending needs. Tel:
510-933-6200
.
Swagelok Tube Bending in the Bay Area
Swagelok Northern California bends tubing for customers in its Fremont shop. We offer support with materials selection, sizing, and other factors. With all the tools, expertise, and large inventory on hand, we can usually provide quick turnaround. Bend analysis, fabrication, testing, and warranty are included with every assembly. Any assembly can be assigned a unique SKU so that getting copies is easy.
Please use the button to start a job or get details, or call 510-933-6200.
Inside our Tube Bending Cell
We follow a documented process for quality assurance that includes analysis of the job by Swagelok-certified engineers fluent in Boiler & Process Piping Codes B31.1, B31.3, bending to spec by Swagelok-certified technicians, and rigorous inspection before results leave our shop. Results are backed by Swagelok's industry-leading warranty, just like our individual parts.
CNC Tube Bending Machine
Our Star Evo 450 CN9 has a 1 to 180° bending range and handles ¼ to 1 ½ inch outside diameter tubing (0.028 to 0.134 inch wall thickness). Our CNC tube bender was built to handle material up to 60mm in diameter, and handle 20' long sticks.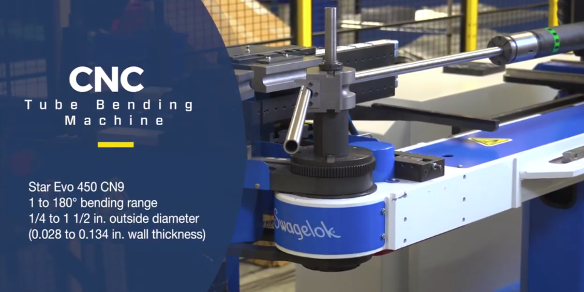 ROMER Absolute Arm
Our ROMER Absolute Arm with V*Tubes Inspection Software is key to quality control. Whether it's in-process or final quality control, we use top of the line hardware and software to analyze parts in 3D.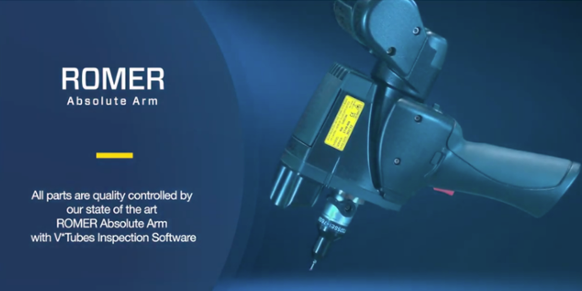 Electric Tube Bender
This equipment offers electronic control for automated bending. It handles 1 to 110° bending with 1 to 2 inch outside diameter tubing (0.049 to 0.220 in wall thickness)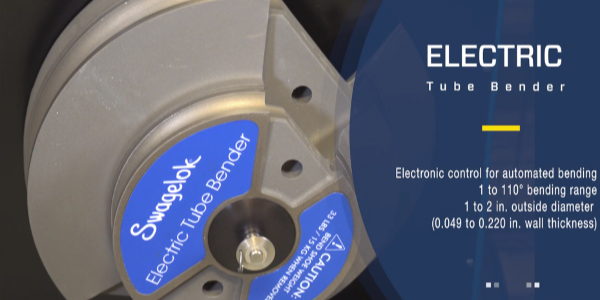 Bench Top Tube Bender
This rugged, lightweight aluminum construction tool has a 1 to 180° bending range and handles ¼ to 1 ¼ inch outside diameter tubing (0.028 to 0.120 in wall thickness).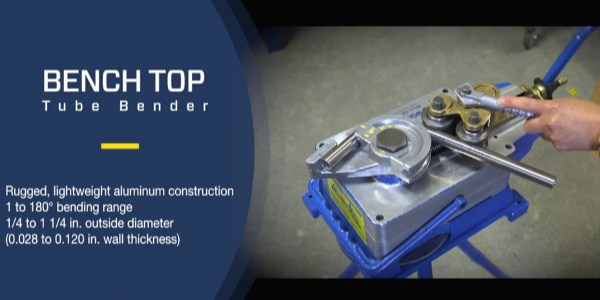 Hand Tube Benders
Hand tube benders provide consistent, high-quality bends and has a 1 to 180° bending range for ⅛ to ½ inch outside diameter tubing (0.028 to 0,083 in wall thickness).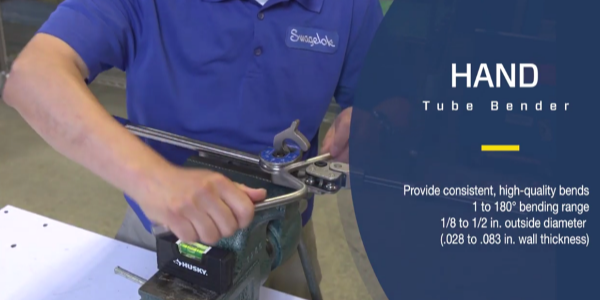 What to expect
Generally there are three main steps in tube bending:
1. Bend Analysis
Starting with a drawing, CAD model, or even a part, we analyze the design. We factor in capabilities, expected results... even details like springback (typically 4.25%). If we notice any issues, we reach out to you with options.
2. Fabrication
If the job requires CNC processing, we change tooling on the machine, input the part, and bend a sample to verify. If manual bending is better, we calculate bend offsets and mark start and finish points. We scale to your needs.
3. Quality Control
All parts are quality controlled by ROMER arm with V*Tubes software. Small batches are 100% quality controlled; large batches follow AQL Sampling rules. Orders ship daily or pick up in Concord, Sunnyvale, or Fremont.
4. Delivery
We clean and either cap or bag the tubing to ensure contaminants are not introduced into your fluid system from the assembly. Orders ship daily or can be picked up in Concord, Sunnyvale, or Fremont. Give us a call if you need advice on installation.
We stand behind every assembly
Every Swagelok product, assembly, and solution comes with Swagelok's Limited Lifetime Warranty. Systems use Swagelok components, which are designed and manufactured to the highest quality standards. Per our documented quality process, fabrication is handled by Swagelok-certified associates. Swagelok assembly certification requires that every sample produced earns a grade of 100% from the Swagelok manufacturing engineers who inspect it and put it through destructive testing.
Swagelok Northern California is always reachable. Urgent need? Call 510-933-6200 and listen for "emergency service". This option is staffed around the clock, 24x7, every day of the year.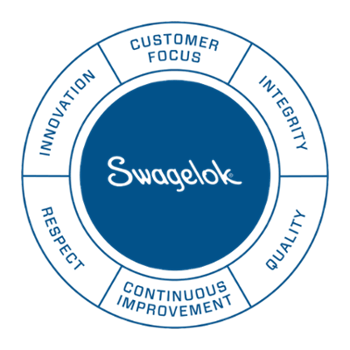 About Swagelok Northern California
Since 1963, Swagelok Northern California has provided thousands of manufacturers, processors, suppliers, and innovators with Swagelok fluid system products and expertise. Over 100 engineers, technicians, trainers, and other professionals make up our local team. With that expertise and $25M worth of Swagelok products in our three local warehouses, we are ready to help you run safe, cost-effective operations.
About Swagelok Company
Established in 1947, Swagelok Company is a global company headquartered in Solon, Ohio. It has 20 manufacturing facilities, 6 global technical centers, and a network of 225 sales and service centers in 70 countries employing thousands of associates.
Request Information/Support
Need details or a quote? We are ready to help.