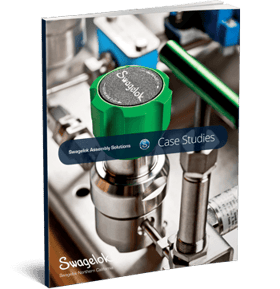 If you're aiming to save time and money in the long-term, reduce waste, or even solve an urgent operational problem, Swagelok Northern California is ready to help.
Each of the case studies describes how we have worked with industry-specific customers to identify their problem, the customized process applied, and their ultimate results.
To learn more about how our assembly solutions team can serve your needs, download the Case Study Collection today.