Reduce overall steam system operating costs by any means.
Swagelok's free eBook introduces our engineers' best practices.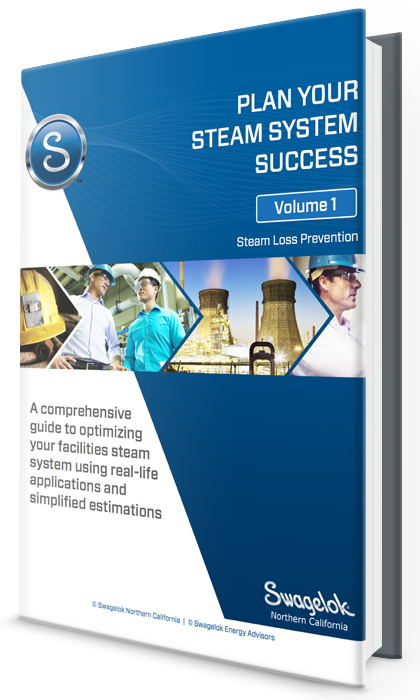 How much does steam cost you?
Our free eBook helps you understand steam and condensate leakage and how it impacts your plant's bottom line.
We will NEVER share your information. Promise.
Steam is none of your business.
Or is it?
Learn why steam leaks from fittings.
Calculate the true cost of steam.
Uncover losses due to condensate leakage.
Discover the secrets to steam trap orifice selection.