Get a closer look at Swagelok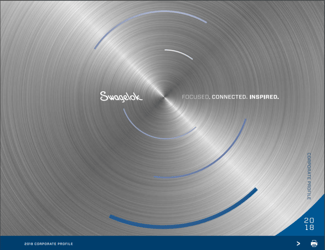 Swagelok operates under the One Swagelok business model. That means corporate headquarters, shop floor and authorized sales and service centers work together seamlessly to serve customers and deliver outstanding results for our stakeholders.
Swagelok is uniquely able to combine global-scale resources with local business relationships through our exclusive network of more than 225 sales and service centers located in more than 70 countries on six continents. These centers employ about 3,600 sales and service associates who support customer needs locally every day.
Fill the form on this page to access the 29 page PDF.
In a hurry or have a question? Please give us a call at 510-933-6200.