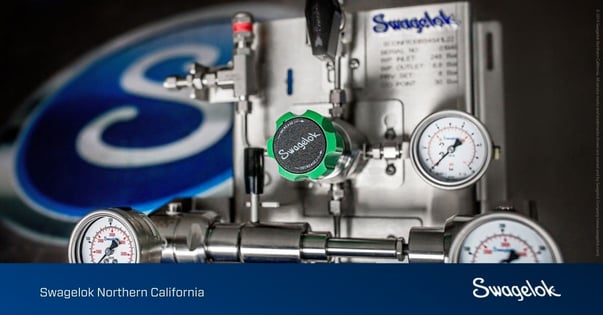 Do you rely on gas systems to operate your facilities? Have you struggled to address and avoid leaks in your systems while dealing with other day-to-day tasks? Are you concerned about safety hazards posed by gases flowing around your plant? If the answer to any of these questions is "yes", then be sure to register for our free tech talk on the common challenges with today's industrial gas distribution systems.

Led by Karim Mahraz, Swagelok's product manager for analytical instrumentation and custom solutions, this 30 minute plus Q&A tech talk will cover:
An overview of gas distribution systems

Why

gas distribution systems need to be a priority in your plant operations

C

ommon challenges with gas distribution systems
The role of pressure regulators within

gas distribution systems

The benefits provided by specific gas distribution system assemblies
Please fill the form to access the video replay and presentation slides for the Tech Talk: Improve the Safety and Efficiency of Your Gas Distribution Systems
About Karim Mahran, Product Manager
, Swagelok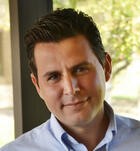 As the product manager for Swagelok's analytical instrumentation (AI) line, Karim Mahraz creates, scales, and optimizes fluid system product portfolios to meet the needs of a diverse customer base. He taps into his broad experience working in chemical plants, managing chemical processes used in manufacturing of Swagelok high-purity fluid system components, and helping chemical processing and refining customers address unique challenges by recommending and building custom solutions for their applications. He also leverages his understanding of the industry's challenges to develop technology roadmaps for Swagelok's analytical instrumentation products, strategizing how to best equip customers to meet future growth initiatives.
About Swagelok Company and Swagelok Northern California
Established in 1947, Swagelok Company is a global company headquartered in Solon, Ohio. It has 20 manufacturing facilities, 6 global technical centers, and a network of 225 sales and service centers in 70 countries employing thousands of associates. Established in 1963, Swagelok Northern California is a locally owned sales and service center for Swagelok. We serve 58 counties of northern California and northwestern Nevada. Give us a call at 510-933-6200.