In October, Doug Nordstrom, Hose Product Manager for Swagelok Company, showed how to improve hose performance and head off costly failures. Then he answered a dozen questions from the audience. Now join us for round two on November 12th, when Doug will address:
Four steps to hose selection
When a hose needs to dissipate static charge
Permeation differences in host types
How to avoid premature metal hose fatigue
Please fill the form to register for Tech Talk: Hose Selection and Troubleshooting, Part 2. Then we'll email you instructions for joining the November 12th briefing.
About Doug Nordstrom, Hose Product Manager, Swagelok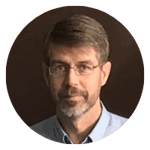 Doug leads the global Swagelok Hose Services Group. Since joining Swagelok Company 25 years ago, he's served as Product Manager for Hose, Valves, and Regulators; Project Manager for New Product Development; Marketing Manager for Chemical and Refining Products; and Manufacturing Engineer. He holds an MBA from Kent State and BS in mechanical engineering from Case Western Reserve.
About Swagelok Company and Swagelok Northern California
Established in 1947, Swagelok Company is a global company headquartered in Solon, Ohio. It has 20 manufacturing facilities, 6 global technical centers, and a network of 225 sales and service centers in 70 countries employing thousands of associates. Established in 1963, Swagelok Northern California is a locally owned sales and service center for Swagelok. We serve 58 counties of northern California and northwestern Nevada. Give us a call at 510-933-6200.