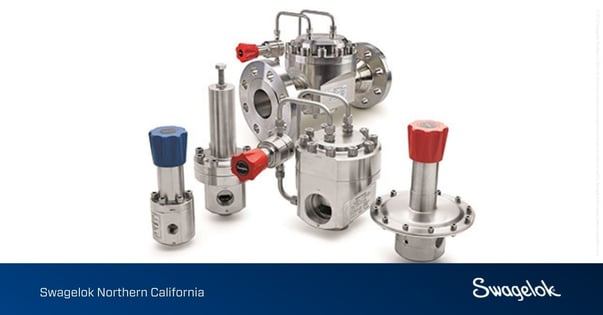 Determining the right pressure regulator for your application can be complicated, but a little analysis can help ease the process.

This Swagelok Tech Talk continues the discussion of selecting the proper regulator for your application. Determining the right pressure regulator can be complicated, but some additional analysis can help ease the process. Swagelok Field Engineer, Brian Jalbert, will explain how to use Cv and sizing calculations to help with pressure regulator sizing and provide an in-depth dialogue on the importance of considering flow and flow curves during the selection process.

Below is a short list of topics that will be addressed:
Please fill the form to access the video replay of How to Right Size a Pressure Regulator for Pressure and Flow
About Brian Jalbert,
Field Engineer

, Swagelok Company

Brian began his Swagelok career in the sales and service center network in 2008. He joined the Field Engineering Team in 2020. He holds a Bachelors of Science in mechanical engineering, and he is a Swagelok subject matter expert in Gas Delivery Systems (Pressure Regulator Systems), Ball Valves, Hose Products, and CNG Virtual Pipelines.
About Swagelok Company and Swagelok Northern California
Established in 1947, Swagelok Company is a global company headquartered in Solon, Ohio. It has 20 manufacturing facilities, 6 global technical centers, and a network of 225 sales and service centers in 70 countries employing thousands of associates. Established in 1963, Swagelok Northern California is a locally owned sales and service center for Swagelok. We serve 58 counties of northern California and northwestern Nevada. Give us a call at 510-933-6200.