Learn hose and flexible tubing technical specifics to avoid choosing the wrong hose for your application process. To assist you in proper hose and flexible tubing selection, access our resources for these products.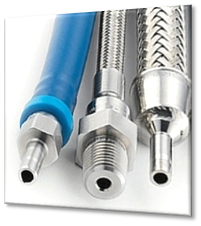 In Swagelok's hose and flexible tubing resources, you can get the following information:
Catalog Information for Hose and Flexible Tubing, Assemblies, Bulk Hose, End Connections, PFA Tubing, Vinyl Tubing, and Convoluted Tubing
Technical Hose Installation Instructions
Swagelok Hose Product Test Reports
Swagelok Hose Solutions Poster
Article: Choose the Right Hose, A Practical Guide to Hose Selection
To access these valuable resources, fill the form on this page.