Swagelok Northern California has a collection of catalogs and technical information for leak detectors, lubricants, and sealants. From detecting gas leaks in hard-to-reach areas to enabling leak-tight sealing in a variety of applications, these products can be crucial for your upkeep and maintenance.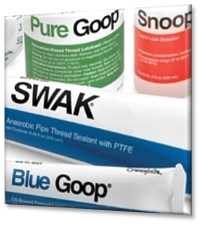 Inside this collection you can receive the following information:
Swagelok Leak Detectors, Lubricants, and Sealants Catalog
6 Keys to Applying PTFE Tap
Tech Tips for Applying Sealants
Corrosion Test Report for Swagelok Snoop

®

Liquid Leak Detector
Swagelok Heat Exchanger Tube Plugs Catalog
To access this collection of product specific information, fill out the form on this page.