Analyzer Shelter Safety in California Refineries Begins With Well-Designed Sampling Systems
by Morgan Zealear, on 5/20/21 9:00 AM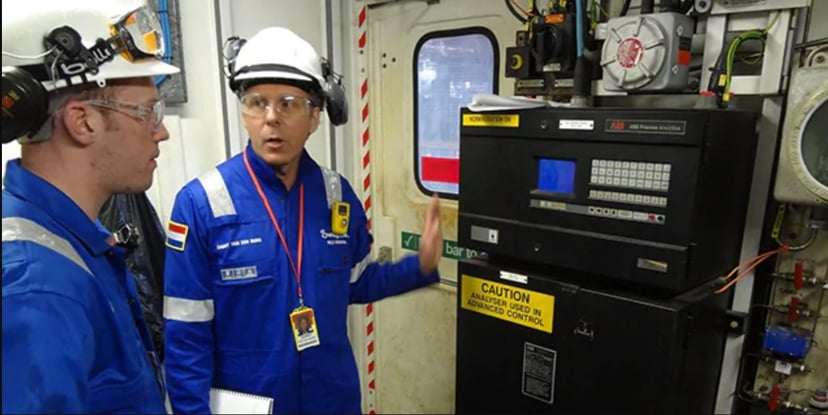 Analyzer shelters provide a common location for the protection of analyzer equipment, reliable analyses, and safe operations. An analyzer shelter should provide the proper environment for consistent, accurate analysis. When your employees are working within an enclosed shelter, they are protected from potential hazards caused by leakage of toxic liquids or gases. But, analyzer shelter safety should continue outside the shelter, as well. A sampling system designed to reliably and safely obtain a representative fluid sample from the sample point and deliver it to the analyzer station can ensure this safety.
Analyzer Shelter Safety Begins With a Properly Designed Sampling System
To design a reliable and efficient sampling point, you need to clearly understand process conditions, fluid properties, analytic requirements, and relevant regulations. To start off on the right track, I recommend working with fluid systems engineers experienced in the design of sampling solutions for refineries. They bring hands-on design experience to address critical decisions such as:
Optimum sampling point location: one that provides a truly representative sample and is easily accessible for inspections and maintenance
Eliminating or minimizing

dead legs

, such as tee fittings that can contaminate sample quality
Type of sampling system:

closed loop

or

fast loop

; depending on fluid characteristics, process conditions, and analytic requirements
Sample probe design: diameter, length, taper, and attachment style (flange, threaded, through-hole welded, or welded) to consistently capture a representative sample
Efficient design also includes the transport from the sample point to the analyzer shelter. To maintain the representative sample quality during transport, a fluid systems engineer may recommend a cooling system to protect the analyzer from high-temperature samples. Conversely, a heat trace along a transport line may be required to prevent the sample fluid from congealing in cold temperatures or prevent condensation that could damage the analyzer.
Assess the Pros and Cons of Continuous or Closed Loop Design
A continuous flow of process fluid to the analyzer station can significantly reduce the time required to obtain a sample, but the costs of the system will be greater. A closed-loop system will likely require a lag time calculation and purging to clear stagnant fluid from the transport line prior to analyzing the sample. An experienced fluid systems engineer will explain the pros and cons of each option, make the required calculations, and recommend the appropriate sampling system design.
Sampling System Designed for Safety
A safe sampling system design incorporates components and features that minimize the possibility of failure, as well as limit the degree of harm that could be caused in the event of a malfunction. The best practices for designing a safe sampling system include:
Minimizing the number of joints and reducing tapered threads from the sampling point to the analyzer to minimize the chance of leakage
Delivering process fluid at the lowest possible operating pressure required for sampling quality
Restricting the volume of hazardous fluids entering the analyzer shelter to the minimum required for accurate analysis
Capturing the vent to protect operators from hazardous or toxic compounds
Locating conditioning or disposal components external to the analyzer shelter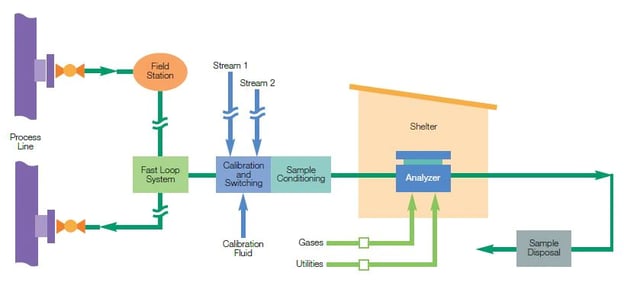 Analyzer shelter safety begins with a well-designed sampling system that reliably and
safely obtains a representative sample and delivers it to the analyzer station.
Leak-prevention safeguards from the sample point, along the transport line, to the analyzer are essential for sampling system safety. Incorporate similar safeguards into the lines supplying industrial gases to the analyzer. An experienced fluid systems field engineer will be able to calculate the correct pressure and volume needed to safely and consistently deliver a representative sample to the analyzer.
Swagelok's Role in Designing Systems for Analyzer Shelter Safety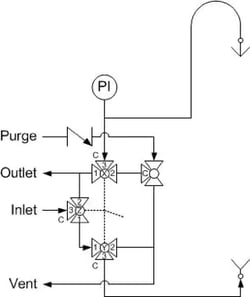 Analyzer shelter safety is the result of multiple design decisions guided by best practices and environmental guidelines and constructed with quality components, assemblies, and materials. Swagelok has been a key participant in helping California refineries design and upgrade the sampling systems that safely and reliably deliver representative samples to analyzer shelters.
Swagelok Field Engineers are available for onsite assessment of your sampling requirements. Working closely with you to understand the specific requirements of all the required analyses, they'll recommend designs for each of your sampling needs—from the sampling point to analyzer—incorporating the required
instrumentation, components, and assemblies to ensure safe, reliable delivery of representative samples. When you've reviewed and approved the recommended designs, technicians will then build and test these sampling systems in our local facilities.
Swagelok Field Engineers are backed by a global team of professionals with petrochemical experience, systems built from the highest quality components, and experienced technicians who transform custom designs into reliably working sampling systems. Swagelok can be a vital partner when looking to design or upgrade your analyzer shelters.
To find out more about how Swagelok Northern California can assist you in designing and implementing safe analyzer shelters by providing expert consulation and Assembly Services, contact our team today by calling 510-933-6200.
---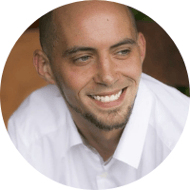 Morgan Zealear | Product Engineer – Assembly Services
Morgan holds a B.S. in Mechanical Engineering from the University of California at Santa Barbara. He is certified in Section IX, Grab Sample Panel Configuration, and Mechanical Efficiency Program Specification (API 682). He is also well-versed in B31.3 Process Piping Code. Before joining Swagelok Northern California, he was a Manufacturing Engineer at Sierra Instruments, primarily focused on capillary thermal meters for the semiconductor industry (ASML).