Dry Gas Seal Troubleshooting Starts With These 3 Common Problems
by Paul Lesnau, on 11/17/20 7:45 AM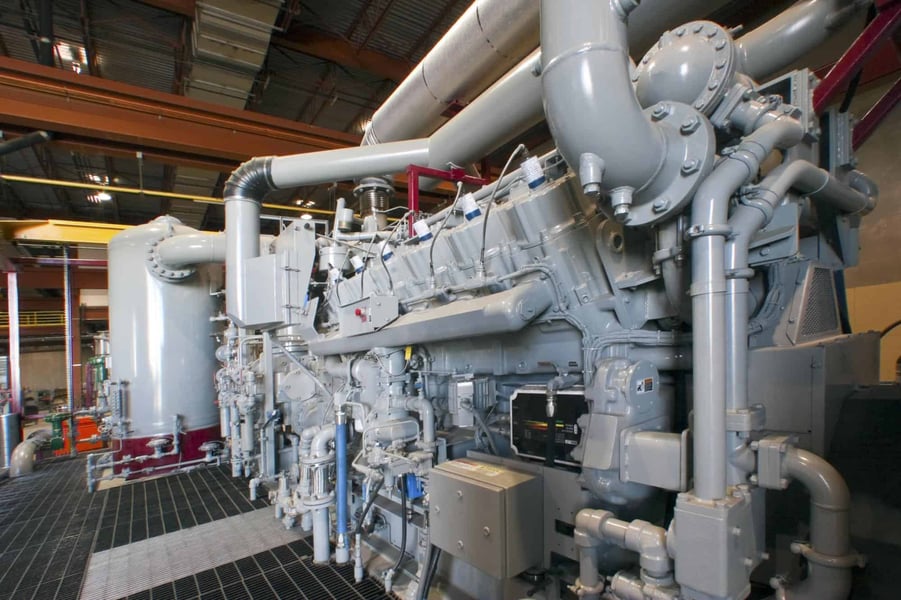 For many process operations, dry gas seals provide a superior solution for containing process fluids that are volatile, have poor lubricity, are heat sensitive, or can corrode mechanical seals. Dry gas mechanical seals offer the distinct advantages of:
an operating gap (approximately 2 µ) between seal faces that reduces leakage as much as 10X compared to wet seals;
an expected life of 10 years before replacement or refurbishment; and
superior means to route process fluid that leaks across the dry seal to a safe collection system.

In comparison to oil seals originally installed in compressors or wet seals used for many hydrocarbon processes, dry gas seals can provide a simpler method of maintaining seal integrity. That simplicity also results in lower maintenance costs. In centrifugal compressors, the dry gas comes from compressor discharge and is filtered before being directed to the dry seal seal. Centrifugal pumps are different. Typically a supply of clean, dry plant nitrogen is delivered to a tandem seal at the required pressure and flow.
Dry gas seals and support systems are simpler, but they aren't foolproof. You can save yourself a lot of time by looking for these common problems when dry gas seal troubleshooting.
Dry Gas Seal Troubleshooting: Pressure and Flow
The first step in dry gas seal troubleshooting should begin with the seal support system controls. Clean, dry nitrogen must be delivered to the dual seal at the right pressure and flow to maintain seal integrity and reliability. Your seal support system should have been designed and configured to deliver dry gas at the proper pressure and flow for the specific type of dry gas seal and process conditions.
For buffer gas (API Plan 72) the nitrogen pressure should be slightly below the seal chamber pressure to sweep primary seal leakage away from the containment seal and direct any fugitive emissions to a collection or flare system via vent.
For barrier gas (API Plan 74) the nitrogen pressure should be at least 1.7 BARG (25 PSIG) greater than the seal chamber pressure to prevent process fluids from damaging dry gas seal faces.
Even if you have the pressure and flow set properly on the seal support system panel, problems with the nitrogen gas delivery system can reduce pressure and flow. Be sure to check upstream sources and piping (damages, inadvertently closed valves) when pressure and flow problems are not related to panel settings. Flow or pressure meters located at nitrogen input and output on the panel will help you quickly isolate the source of the problem.
| | |
| --- | --- |
| API Plan 72 delivers buffer gas from an external source to a tandem mechanical seal at a pressure lower than the seal chamber. | API Plan 74 delivers barrier gas from an external source to a tandem mechanical seal with a pressure at least 1.7 bar above the seal chamber pressure. |
Dry gas seal support system panels should be designed to be easily accessible and allow an operator to quickly spot a problem and make adjustments.
Dry Gas Seal Troubleshooting: Dirt and Contaminants
If dry gas seals are failing well before their expected life, dirt or contaminants are the likely culprits. If the dry gas supply comes from the compressor discharge, look for a clogged filter. Inadequate seal gas filtration allowing particles smaller than 3 microns originating from the compressor casing will damage the seal faces.
If your seal gas supply is nitrogen, which is typically clean and dry and doesn't require filtering, and maintenance has been done on the supply line, there's a small chance that dirt may have entered the piping and made its way to the seal. After any maintenance to a nitrogen supply line, personnel should ensure piping is cleared of metal bits, dirt, or other contaminants that could make their way into the seal chamber and damage dry seal faces. I also recommend that the supply line be purged to atmosphere before supplying nitrogen gas to the seal.
Dry Gas Seal Troubleshooting: Deteriorating Components
Dry gas seals and components—the grade of stainless steel and the type of elastomers used in O-rings and other sealing components should be selected on their ability to tolerate specific process conditions. But it's not unusual for process conditions to change throughout a compressor or pump lifetime. Changes might be gradual—sweet to sour crude, higher compression ratios, higher temperatures.
When process conditions exceed the design specifications of the seal and components, you're likely to experience deterioration of a ring or sealing element. To make troubleshooting all the more challenging, leakage resulting from deteriorating components can easily be confused with seal face failure.
Maximize Uptime, Minimize Troubleshooting
For many processes involving flashing hydrocarbons, toxic or hazardous fluids, or fluids with particulates, dry gas seals and support systems provide the optimum means of maintaining the required seal chamber environment and simultaneously lowering maintenance and operational costs.
At Swagelok, we understand the importance of designing and fabricating support systems that will maximize uptime for equipment using dry gas seals. For decades we've been helping process and manufacturing companies in Northern California and Western Nevada to improve the reliability of critical compressors and centrifugal pumps.
Our Field Engineers are available for consulting at your facility or online. We'll work closely with you to understand your specific process requirements. With this understanding, we'll design, fabricate, and thoroughly test your dry gas seal support systems following ISO 9001 standards. The result? Dry gas seal support systems that boost uptime and minimize any time you spend troubleshooting.
To find out more about how Swagelok Northern California can help you improve the reliability of equipment that depends on dry gas seals and support systems, contact our team today by calling 510-933-6200.
---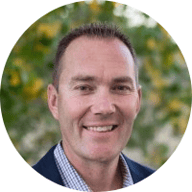 About Paul Lesnau | Sales Manager, Business Development Manager, and Field Engineer
Paul holds a B.S. in Mechanical Engineering from North Dakota State University. Before joining Swagelok Northern California, he was the West Coast Regional Sales Manager for an organization focused within the pneumatic and hydraulic industry where he supervised product distribution throughout the western United States, Canada, and Mexico. While in this role, he was able to help provide technical and application-specific expertise to customers and distribution to drive specifications.