Gas Panel Design: Why a New Custom Solution Might Be Your Best Choice
by Malik Durojaiye, on 4/8/21 8:45 AM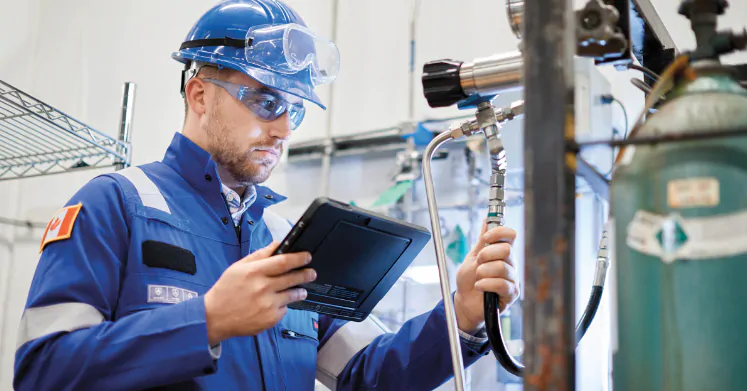 Many facilities within industries such as biotech, semiconductor, or petroleum often use a wide variety of gasses in their production processes. Yet, far too often do these facilities rely on a gas distribution system that may not be core to their specific processes. Having a new, custom gas panel design can bring more value to their operations, reducing the amount of maintenance required and the chance of a faulty system impacting their bottom line.
If your current gas panel isn't meeting your needs, a knowledgeable vendor can help with the design and fabrication of a system to support quality and production.
The Importance of Routine Gas Distribution System Maintenance
The purpose of a gas distribution system is to safely and effectively deliver gases from a high-pressure source to the end process at the pressure and flow rate required by each application. Routine maintenance is required to ensure successful operation. When a system isn't properly inspected due to a lack of knowledge or experience—or if the gas panel is difficult to reach—the following can occur:
Leaks that threaten process efficiency and raise operating costs
Leaks that create safety hazards for team members
Gas delivery system issues that lead to process interruption and unplanned downtime
Oftentimes, industrial facilities aren't equipped or staffed to properly address these issues.
The Need for a New Custom Gas Panel Design
Installing a new gas panel featuring an optimized design can alleviate some of the maintainability concerns. Panels should feature clear visibility and labeling of critical components like regulators and pressure valves. Modular designs allow a technician to swap out components more easily via tube fitting connections so the entire panel itself can remain in place while being serviced. Your gas panel supplier should take your specific needs into consideration and offer a configuration that works best for your operation.
For example, many manufacturing companies in the Bay Area have to deal with the challenge of operating out of an older facility. Many of these facilities have been retrofitted and repurposed, often meaning that space is limited or there may be layout restrictions. These limitations shouldn't compromise the safety or compliance of the gas distribution system.
With a custom gas panel design, the gas panel can be modified to fit in the areas available or to function in a more remote location. Relocating a panel may require revisiting the tubing system size. But regardless, they must be ergonomic and meet all current OSHA requirements and regulations. And, when there are standards and regulations by which to abide, companies can't afford to cut corners and they shouldn't risk it. Partnering with a third-party vendor with expertise in gas distribution systems and gas panel design helps avoid costly issues.
Gas Panel Design Efficiency
When you need assistance with gas distribution system operation maintenance and gas panel design, gas distribution evaluation and advisory services can help. Knowledgeable and experienced fluid system advisors can provide critical analysis to help avoid issues, informing proper regulator selection, identifying system upgrade opportunities, and guiding the design and assembly of customized gas delivery solutions for your needs.


Oftentimes, it's recommended that you replace your outdated gas panel with a new, custom gas panel design. The Swagelok Gas Panel (SGP), for example, is designed to complete the first pressure reduction of the source gas and ensure it is delivered at the correct flow rate to the next stage of the system. Pressure reduction is accomplished in either one stage with a single pressure regulator or two stages through a dual pressure regulator arrangement.
Custom designs feature:
modular panels that are easy to service as any part can be detached via a Swagelok connection, so the panel never needs to be removed, and
options implemented around the regulator and valves for color-coding if required for your site.
Customization is key when it comes to meeting your specific needs and local requirements. Your gas panel vendor should have the expertise to handle your unique situation.
Swagelok: Gas Panel Design Expertise and Customization
Swagelok Northern California is conveniently located in the Bay Area and has decades of experience when it comes to gas distribution systems. Our experienced field engineers can work with your engineering, operations, and HSE teams to enhance your gas distribution system operations.
At Swagelok, we design gas distribution systems based on best practices. Our modular panels minimize threaded connections to reduce potential leak points and are intuitively labeled for safe, simple operations and maintenance. All gas distribution systems are backed by the Swagelok Limited Lifetime Warranty.
To find out more about how Swagelok Northern California's can help you with any of your gas distribution panel engineering, fabrication, or troubleshooting needs, contact our team today by calling 510-933-6200.
---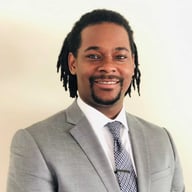 About Malik Durojaiye | Field Engineer, Assembly Services
Malik Durojaiye began his Swagelok career in 2019 as a Custom Solutions Engineer in our Assembly Services group. Prior to Swagelok, Malik developed as a design engineer as well as a manufacturing engineer for 6 years serving Kentucky and California with Altec Industries; a leading provider of products and services to the electric utility, telecommunications, tree care, lights and signs, and contractor markets.