Mechanical Seal Leak Troubleshooting: A Guide to Solving Your Problem
by Paul Lesnau, on 1/5/21 8:45 AM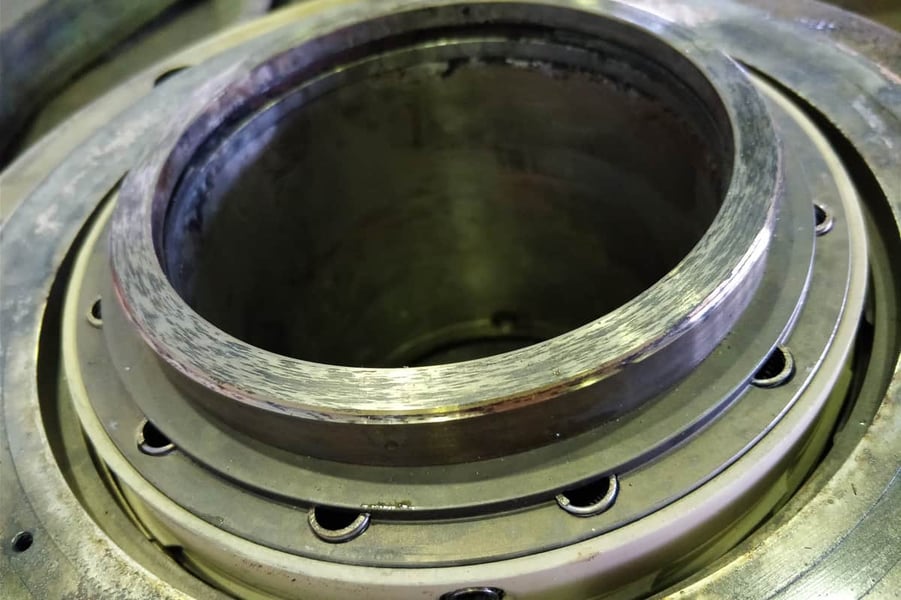 Leaking mechanical seals are inevitable. Even when all systems are running smoothly, components eventually wear out, and there's always the chance of a random operational mistake. But there are methods that can save you time and money when you're faced with the challenge of mechanical seal leak troubleshooting. Below, I review some of the approaches I've used to help maintenance engineers in the oil and gas, petrochemical, semiconductor, and pipeline transportation industries troubleshoot mechanical seal leaks. Let's start with one of the most basic, preventative steps—proper installation of the mechanical seal and support system.
Proper Installation Prevents Troubleshooting Headaches
Mechanical seals are designed and manufactured with exacting tolerances to meet specific pumping requirements. Selecting the right mechanical seal for the pump and process and the correct seal support system should set the stage for long-term, reliable operations in your Northern California refinery. However, with an incorrectly installed mechanical seal, you're off to a bad start. These steps can help eliminate those problems.
Make sure the mechanical seal isn't damaged. You might have a defective seal that snuck through the QC process. Look for chipped or cracked seal faces or damaged secondary seals that immediately undermine reliability.
Proper alignment is critical. Check impeller shaft and bearing alignment. Gland plate surface should be free of irregularities. Don't over-torque gland plate bolts. Here, the skill and experience of the maintenance engineer play a vital role.
Similarly, for the seal support system, you'll want to make sure there are no leaks in tubing connections, the system has been properly vented (if required), and valves have been adjusted to deliver process, barrier, buffer, or flush at the proper temperature, flow, and pressure.
If you've worked with a knowledgeable mechanical seal vendor and an experienced seal support system supplier, the system they've configured for you should facilitate a problem-free installation. Proper installation is the first step in minimizing troubleshooting headaches.
Mechanical Seal Leak Troubleshooting: Process Conditions
Mechanical seals and seal support systems are designed to support specific process conditions—fluid, temperature, pressure, and flow. Process conditions that exceed the design specifications of a mechanical seal and its seal support system can induce leakage of process fluids:
beyond the primary seal and into the atmosphere in process side seal arrangements; and
beyond the inboard seal, into the space between the dual seals, and potentially across the outboard seal and into the atmosphere when using buffer gas.
Although it's not obvious or catastrophic, leakage of barrier fluid across the inboard seal and into process fluid wastes barrier fluid, and the increased concentration in process fluid may be problematic downstream.
Here are the likely factors to consider when troubleshooting process conditions that could be causing leakage.
Change in Process Condition

Possible Cause of Leakage

Mitigation Strategy

Higher temperature

Distorted seal faces
Degraded secondary (elastomeric) seals, bellows, or springs
Insufficient cooling or flow of process, barrier, or flush fluid

Replace seal or replace with components designed for high temperatures
Clean scaling from the heat exchanger
Upgrade to a higher-capacity heat exchanger

Higher pressure

Seal faces and/or barrier gas unable to accommodate pressure

Replace seal or replace with components designed for high pressures
Increase barrier gas pressure

Increased particulate matter

Decreased lubricity abrades seal faces

Upgrade to a more resilient seal face material
Upgrade to a cyclone separator to remove particulates

Increased caustic or corrosive concentrations

Degrades seal faces, secondary seals, and components

Upgrade to a more resilient seal face material

Mechanical Seal Leak Troubleshooting: Mechanical Issues
Factors external to the mechanical seal itself can lead to leakage. During the course of operations, bolts can become loose, valves can be misadjusted, bearings can fail, filters can clog, tubing can be pinched, meters may malfunction. Any and all of these can lead to mechanical seal failure. Here are key factors to consider when troubleshooting the root cause of mechanical seal leakage.
Vibration: any source of vibration can jeopardize mechanical seal reliability
Loose pump and motor anchor bolts
Misaligned impeller shaft, coupling, and motor shaft
Failing bearings as a result of misalignment, incursion of foreign material, or age
Valves, Components, and Instrumentation: for a seal support system to function properly, valves must be set, strainers cleaned, and connections tightened
Accidentally misadjusted control valves deliver higher or lower pressure/flow of process, barrier, buffer, or flush fluid than required. Vapor pressure margin is critical for optimal seal operation.
Clogged strainer impedes process fluid flow
Loose connections that imperceptibly leak fluid and risk Cal/OSHA or BAAQMD sanctions
Tubing accidentally bent or pinched, impeding fluid flow
Malfunctioning temperature, pressure, or flow gauges that inaccurately report system metrics
With a formal preventive maintenance program, most of the above issues can be readily identified and mitigated. Of course, you won't catch all of them, but proactive efforts will significantly reduce the need for mechanical seal leak troubleshooting.
Work With Experienced Suppliers to Minimize Troubleshooting
I'm well aware of the challenges that maintenance engineers face when mechanical seal leak troubleshooting. Equipment age, process variations, and inaccessibility can add to the complexity of the task. In working with maintenance engineers in the Bay Area over the years, I've realized that in many situations it's not just a single factor causing leakage—it's the interplay of mutually-degrading factors. Here's where an experienced partner like Swagelok can assist in identifying the factors and offer a more reliable solution, whether it's simply better quality components or a complete seal support system replacement.
For more than five decades Swagelok has worked with process industries. We've designed and fabricated thousands of mechanical seal support systems to meet specialized pumping requirements or recommend component upgrades to enhance seal support system functionality. Being local to the Bay Area (facilities in Fremont, Concord, and Santa Clara), Swagelok Field Engineers can consult with you on-site or virtually to help solve your most vexing problems. Companies that we regularly work with report that Swagelok's consultative approach to seal support system design has boosted pump reliability and greatly lessen the need for mechanical seal leak troubleshooting.
To learn how Swagelok Northern California can help you proactively prevent conditions that lead to mechanical seal leaks by upgrading or replacing your existing seal support systems, contact our team today by calling 510-933-6200.
---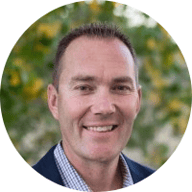 About Paul Lesnau | Sales Manager, Business Development Manager, and Field Engineer
Paul holds a B.S. in Mechanical Engineering from North Dakota State University. Before joining Swagelok Northern California, he was the West Coast Regional Sales Manager for an organization focused within the pneumatic and hydraulic industry where he supervised product distribution throughout the western United States, Canada, and Mexico. While in this role, he was able to help provide technical and application-specific expertise to customers and distribution to drive specifications.