Minimize Fugitive Emissions With Valves to Meet California's High Regulatory Standards
by Malik Durojaiye, on 3/18/22 9:00 AM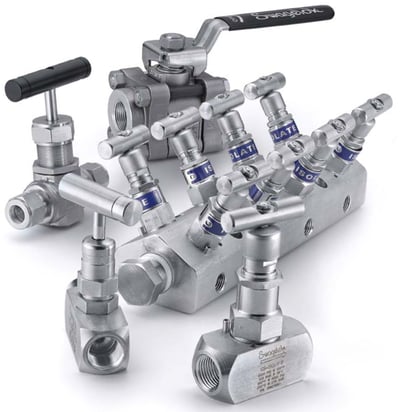 Controlling fugitive emissions has become imperative for refineries to avoid the negative effects of pollution on the environment and humanity. It is mandatory for refineries in California to sign a consent decree with the Environmental Protection Agency (EPA) to comply with certified low leaking valve and certified packing technology to curb fugitive emissions below 100 ppm. Both certifications require testing of valves and packing as per ISO standards (ISO 15848-1 & ISO 15848- 2) and the American Petroleum Institute (API) standards (API 622, API 624, API 641).
It can be costly to maintain compliance for Northern California refineries, especially if the valves are aging. Replacing aging valves with high-quality, low emission valves can reduce compliance costs and mitigate leakage.
This blog will focus on the importance of meeting standards to keep fugitive emissions and valves in check and the benefits in the long run.
The Importance of Meeting Fugitive Emissions Regulatory Standards
The risks associated with an aging valve system are significant. When it comes to fugitive emissions, valves account for 35% of the total VOC (Volatile Organic Compounds) emissions in the form of methane, propane, benzene, etc.
Some VOCs are extremely harmful to the environment as they have:
Photochemical Ozone Creation Potential (POCP)
Ozone depletion potential (ODP)
Global warming potential (GWP)
Such VOCs are toxic and carcinogenic in nature. With all these properties, VOCs majorly contribute to the formation of summer fog as well. Sometimes, fugitive emissions from leaky valves could be in the form of harmful greenhouse gases such as CH4, SF6, O3, and NO2.
According to the EPA, oil refineries emit around 35 million pounds of methane from 492 million pounds of VOCs each year. Methane accounts for 10% of total greenhouse gas emissions, next to CO2. One of the primary negative consequences of the greenhouse effect is global warming that leads to rising seawater, melting glaciers, and increased chances of drought, fire, and hurricanes.
The evaluation of fugitive emissions may lead to an issue for the environment and attract fines from concerned government regulators.
All the above hassles call for incorporating strategies to mitigate fugitive emissions and choose low emission valves (Low-E valves) as per the consent decree issued by the EPA.
How To Meet Fugitive Emissions Regulatory Standards
There are two ways Northern California refineries can ensure they are in compliance with fugitive emissions regulations and standards: replace aging valves with low emission valves and conduct routine testing.
ISO 15848-1 Testing
A valve is tested safe against fugitive emissions when it clears through a series of test procedures as per the ISO 15848-1 standard. At a minimum, the valve is tested against the following three classes:
endurance class
tightness class
temperature class
This test procedure can allow helium or methane as the test fluid. Methane is preferred as a test gas for those under the consent decree. However, the flexibility of choosing the test fluid for ISO testing completely lies with the customer. Also, there is no correlation between the tightness class leakage measurements for methane and those for helium. This is one of the drawbacks of ISO testing.
This procedure involves measuring test temperature for leakage at three locations: flow paths, valve body, and stuffing box. During the procedure, the valve goes through a preliminary test at room temperature followed by a series of mechanical and static tests both at room temperature and various specific temperatures. The second drawback of the ISO 15848-1 test procedure is when the valve gets tested at room temperature, receives a Low-E rating, and yet performs under a completely different temperature in refining applications.
API Testing
When compared to ISO 15848-1 testing, API testing is the most effective for testing your valve against fugitive emissions for the following reasons:
The test fluid used is only methane (as required by consent decree).
There is no confusion of test Class, unlike in ISO 15848-1. A valve will either pass or fail, no classes.
The procedure does not allow for any steam seal adjustment.
There are separate testing procedures for ball valves and needle valves as follows:
API 624: It uses a sniffing test method, and the test fluid is methane. Here, the valve has to go through a total of 310 cycles in three thermal cycles at ambient temperature and high temperature alternatively. For the valve to pass, the leakage should not exceed 100 ppm.
API 641: This is a standard API test procedure for quarter-turn ball valves. The test procedure is exactly the same as that of API 624, except in this procedure the valve has to go through 610 cycles instead of 310 cycles with three thermal cycles.
Replace Aging Valves
It is imperative for Northern California refineries to check for VOC leaks as per EPA Method 21 to ensure EPA consent decrees are in place. In this regard, refineries would follow Leak Detection and Repair (LDAR) programs to identify old leaky valves and replace them with low emission valves for compliance. The core idea is to put focus on the dynamic steam seal along with the static seals to keep fugitive emissions and valves in check at the same time. Failure to comply within a certain timeframe could attract fines of up to thousands of dollars per valve. However, EPA Method 21 should only be used to detect leaks from valves currently installed. It is not a valid field test for fugitive emission.
Let Swagelok Field Engineers Help Your Valves Meet Prescribed Standards for Fugitive Emissions
Swagelok Field Engineers can help you keep your fugitive emissions and valves in check with periodic on-site analysis. Our Field Engineers test your existing valves against different ISO and API standards applicable for fugitive emissions. They can recommend you to replace your aging valves with Swagelok Low-E valves to minimize unplanned downtime and save time and costs.
Swagelok offers valves for different applications that stand tall on all necessary API standards. All valves come with third-party API Low-E testing certificates conducted by Yarmouth Research and Technology which can be easily availed at all Swagelok sales and service centers.
To find out more about how Swagelok Northern California can help you minimize fugitive emissions with high-quality valves, contact our team today by calling 510-933-6200.
---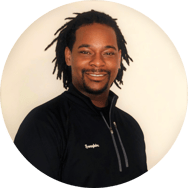 About Malik Durojaiye | Field Engineer, Assembly Services
Malik Durojaiye began his Swagelok career in 2019 as a Custom Solutions Engineer in our Assembly Services group. Prior to Swagelok, Malik developed as a design engineer as well as a manufacturing engineer for 6 years serving Kentucky and California with Altec Industries; a leading provider of products and services to the electric utility, telecommunications, tree care, lights and signs, and contractor markets.