Overlooking Dead Leg Piping Corrosion Can Have Significant Consequences for California Refineries
by Morgan Zealear, on 5/13/21 9:00 AM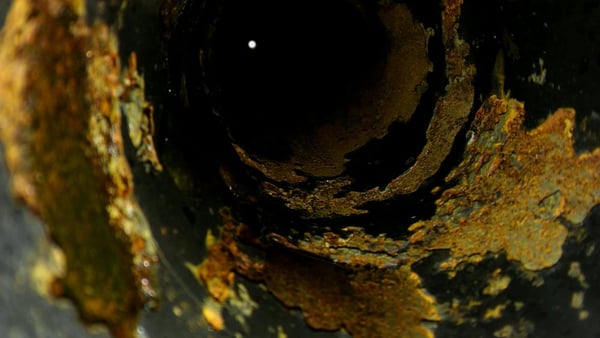 Dead legs are sections of piping systems that rarely see flow but are still exposed to the process. This is applicable for any piping that may contain idle, stagnant, or intermittent flow. Dead legs occur in just about any piping system and are historically problematic, as eliminating dead legs from a design may not always be possible. While the effects of dead legs can typically be mitigated, the consequences can multiply when corrosion is present in the piping.
Dead leg piping corrosion in grab sampling systems poses serious issues for refineries, especially when dealing with heavier, more viscous samples in the Bay Area. Obtaining samples of crude oil is an extremely important part of everyday processes in refineries. Grab sampling systems contain many dead legs, such as in instrument connections, sample valves, stagnant control valve bypass piping, relief valves, and transducers. With the abundance of dead legs that may be subject to corrosion, it is crucial for process engineers to understand the consequences and how to mitigate and resolve the effects.
Consequences of Dead Leg Piping Corrosion
The rate and severity of dead leg piping corrosion is dependent on the fluid, leg orientation, pipe wall thickness, and piping configuration. Dead legs in grab sampling systems in refineries are particularly susceptible to corrosion due to the corrosive components that may be found in addition to hydrocarbons in crude oil; these may include chlorides, carbon dioxide, organic acids, sulfur, and even bacteria. Dead leg piping corrosion coupled with the typical effects of dead legs may often result in a non-representative sample to be taken and may pose a threat to equipment and piping integrity.
Lack of Representative Samples
Dead legs alone may prevent operators from obtaining a representative sample, inhibiting refineries' ability to manage quality control. If the piping is not thoroughly purged, remnants of old samples are stored in the dead leg region and the new samples may become contaminated as they flow through the line. Highly viscous crude oil can even block the dead leg region in some cases.
When corrosion, whether pitted or crevice, is present in a dead leg, this makes purging the pipe even more challenging. The old samples will get stuck in these pits or crevices and will continue to contaminate the new samples, while also leading to further corrosion in these vulnerable areas. If operators are unable to obtain a representative sample, process engineers are unable to draw conclusions on process efficacy and make informed decisions.
Compromised Piping Integrity
Perhaps the most critical threat posed by dead leg piping corrosion is overall safety of the sampling system. If corrosion in the piping interior goes unnoticed and gets to a critical stage, the fluid can escape from the dead leg, posing a safety hazard; this not only poses safety risk to refinery personnel, but also to the surrounding environment, which may result in an OSHA violation. Corrosion of dead legs is a slow process, so oftentimes addressing the issue may be placed on the back burner. However, if this issue is put off long enough, the corrosion may lead to catastrophic system failure leading to even longer unplanned downtime for refineries.
Mitigation the Effects of Dead Leg Piping Corrosion
Once dead leg corrosion has been identified to be problematic, there are a number of measures that can be taken to mitigate these effects:
| | |
| --- | --- |
| Prioritize | Inspect dead legs and identify which dead legs are most problematic to appropriately determine risk and prioritize where modifications or improvements need to be made. |
| Minimize Dead Legs | Choose a configuration that inherently reduces the number of dead legs to reduce risk and increase overall sampling reliability. |
| Minimize Dead Leg Volume | Verify that all critical dead leg components upstream of the sampling container have proper high-quality connections. |
| Stop Corrosion Early | Implement piping materials that are less susceptible to corrosion and minimize the number of crevices in the design that could be subject to corrosion. |
| Increase Flow Rate | Increasing the flow rate can reduce the risk of sample contamination. |
| Thoroughly Purge | While thorough purging does take up operator time, it can ensure the old samples have been successfully flushed out of the system. |

While these tips can help mitigate the effects, consulting with local experts who are well-versed in designing around these challenges is the best method for success.
The Value of Local Expertise
If you are looking to reduce the effects of dead leg piping corrosion in grab sampling systems or elsewhere in refineries, look to local experts that understand your specific needs. Swagelok Northern California has over five decades of experience working with oil and gas companies across the California Bay Area and brings invaluable local experience to the table. Our local field engineers are readily available to work with you to identify prospective problems and guide you to the ideal solution for your process requirements.
To find out more about how Swagelok Northern California can help you reduce the effects of dead leg piping corrosion by providing expert consultation with Swagelok's Field Engineers, contact our team today by calling 510-933-6200.
---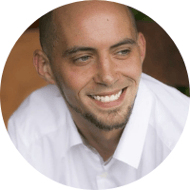 Morgan Zealear | Product Engineer – Assembly Services
Morgan holds a B.S. in Mechanical Engineering from the University of California at Santa Barbara. He is certified in Section IX, Grab Sample Panel Configuration, and Mechanical Efficiency Program Specification (API 682). He is also well-versed in B31.3 Process Piping Code. Before joining Swagelok Northern California, he was a Manufacturing Engineer at Sierra Instruments, primarily focused on capillary thermal meters for the semiconductor industry (ASML).