Choosing a Pressure Control Valve for Oil and Gas Applications
by Morgan Zealear, on 10/22/21 9:00 AM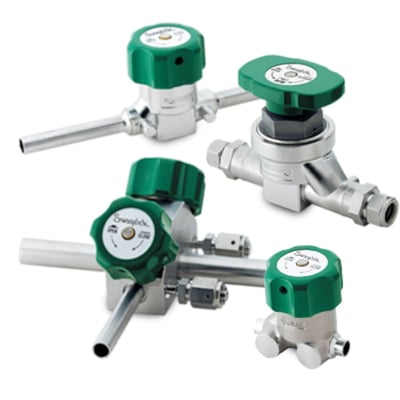 Pressure control valves play an essential role in refinery operations. If properly set up and integrated, the control valves will allow for the correct amount of different substances—in gaseous or liquid phases—for processes. This ultimately results in favorable outputs in terms of quantity and quality in an expedient manner.
When choosing a pressure control valve for oil and gas applications, it's important to ensure that the valve can integrate seamlessly into your operations and safely transport the chemicals. This is especially true because the body of a control valve varies based on size and functional constraints. It's also important to choose an actuator based on the amount of automation and method utilized for altering flow rate. Finally, control valves need to be constructed out of materials that are not corroded by the substances they encounter.
In this article, we will discuss options for the control valve body and its actuator to help you choose an appropriate pressure control valve for your oil and gas applications.
Understanding the Variations in Control Valve Body Elements
The control valve body can differ in material, size, motion, and design. The material used to construct the control valve body should be determined based on the properties of the chemical substances in operations. The overall size of the control valve will be determined by the piping and the ancillary equipment in processing. Valves generally use linear motion or rotation to adjust the working distance between two surfaces, the orifice, and the stem. Depending on how that is accomplished, the body can come in various shapes.
Control Valve Body Designs Options
There are three types of control valves based on body design: double block and bleed valves, manifold valves, and ball valves. These designs each have benefits for specific systems of operations as discussed below.
Double Block and Bleed Valves
Double block and bleed valves allow for primary isolation of substances. They can be designed to be small if space is limited. Double block and bleed valves are frequently used when an absolute shut-off is needed.
Manifold Valves
Manifold valves are often used within a larger system to isolate and control the flow of substances. They are frequently used to control the movement of substances between pumps and actuators. These valves are used to regulate flow in multiple directions (e.g. five-way valves if needed). They can be designed to be small to fit in systems with limited space.
Ball Valves
Ball valves provide a long service life (15+ years depending on the material used in construction). They can be designed to withstand high pressure and are frequently used for shutoff applications.
Once you've selected a pressure control valve body for your specific operation, you'll want to select a compatible actuator.
Selecting the Control Valve Actuator
The control valve actuator is the device connected to the valve through the valve stem that provides the force required to move the valve. It opens and closes the valves based on different system conditions. These include changes in pressure, temperature, and flow. As such, they maintain substances at acceptable conditions for efficient operations. The design options for a control valve operator include the method of control such as controlling them electrically, pneumatically, or hydraulically. Choosing between these options is dependent on the chemical substance, the phase of matter of the substance, and if an electronic sensor is being used in conjunction with the valve.
The Benefits of a Fully Integrated and Optimized Control Valve
As control valves regulate the pressure and flow for different substances in operation, control valve failure can be very consequential:
the correct amount of needed chemicals may not arrive at the specified location
damage could occur to several systems
leaks could occur due to a build-up of pressure
overall operations could be delayed
When selecting control valves for safe and efficient operations, the application of the valve, the operation design specifications, the amount of pressure and temperature in operations, and the substance used in operations must all be taken into account. Swagelok offers several pressure control valve options to fulfill these needs.
Top-Quality Pressure Control Valves
The following table shows several top-quality options for control valves offered by Swagelok. These options differ based on the type of fuel being processed and options to increase efficiency and safety—such as preventing leaks to the atmosphere based on the pressure, flow, and the need for continuous use.
Pressure control valve option
Unique characteristics and benefits of valve
Diaphragm-sealed Valves

Minimizes entrapment areas
Facilitates purging with a fully swept flow path to improve system efficiency
Provides effective flow shutoff

Ball and Quarter-turn Plug Valves

Can be used in a variety of applications (general-purpose to alternative fuel)
Has a wide range of specifications
Has a compact design

Bellows-sealed Valves

Effectively prevents leaks to the atmosphere
There are a variety of flow coefficient and stem tip material options

Check Valves

Controls backflow in general-service and high-purity applications
Stops the release of excess flow downstream (increasing efficiency and safety)

Manifolds

Multiple mounting options (Direct-mount, remote-mount, or modular systems configurations are available
Low fugitive emissions and NACE compliant alloys are available

Needle and Metering Valves

Provides the ability to make fine adjustments to accurately control system flow in low- or high-pressure, and low-, medium-, or high-flow applications
Provides reliable flow control for a range of applications,
There are a variety of stem designs, flow patterns, materials, and end connections in designs such as integral-bonnet and union-bonnet
The control valve body plays an important role in controlling flow and there are several different designs to choose from. The type of processing occurring is important to consider for the materials being used in the valve and the type of control valve being used. If the type of processing is not considered, substances could be incompatible with the control valve and result in increased corrosion. The type of substances used in operation is also important as the pressure threshold varies between different types of control valves. A build-up in pressure could be damaging not only to the control valve but to systems and piping throughout the whole operation. Further, the operating methods employed are important to note for choosing a control valve actuator as differing levels of automation and control may require different actuators.
Expert Guidance on Choosing Pressure Control Valves for Oil and Gas Applications
An expert in control valves and refinery operations can help identify the optimal control valve option for processing based on the intended purpose of processing. Ultimately, the proper choice in a control valve will reduce maintenance costs and mitigate production delays. It is therefore ideal to work with an expert to get a fully optimal control valve based on your operational needs.
Swagelok has the experts to help you make the proper decisions for the implementation of upgrades of control valves. Swagelok's control valves have a range of options including ball and quarter-turn plug valves, bellows-sealed valves, diaphragm sealed valves, and manifolds. These options will cover all your control valve needs.
For decades, we have helped process and manufacturing companies in Northern California and Western Nevada improve the reliability of critical components within their oil and gas applications. We'll work closely with you to understand your specific process requirements. With this understanding, we'll recommend pressure control valves for safe and efficient operations.
To learn more about how Swagelok Northern California can help you with your control valve needs, contact our team today by calling 510-933-6200.
---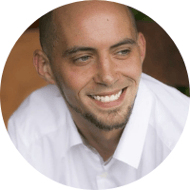 Morgan Zealear | Product Engineer – Assembly Services
Morgan holds a B.S. in Mechanical Engineering from the University of California at Santa Barbara. He is certified in Section IX, Grab Sample Panel Configuration, and Mechanical Efficiency Program Specification (API 682). He is also well-versed in B31.3 Process Piping Code. Before joining Swagelok Northern California, he was a Manufacturing Engineer at Sierra Instruments, primarily focused on capillary thermal meters for the semiconductor industry (ASML).