The Centrifugal Pump Mechanical Seal Is Leaking—Now What?
by Paul Lesnau, on 11/19/20 7:45 AM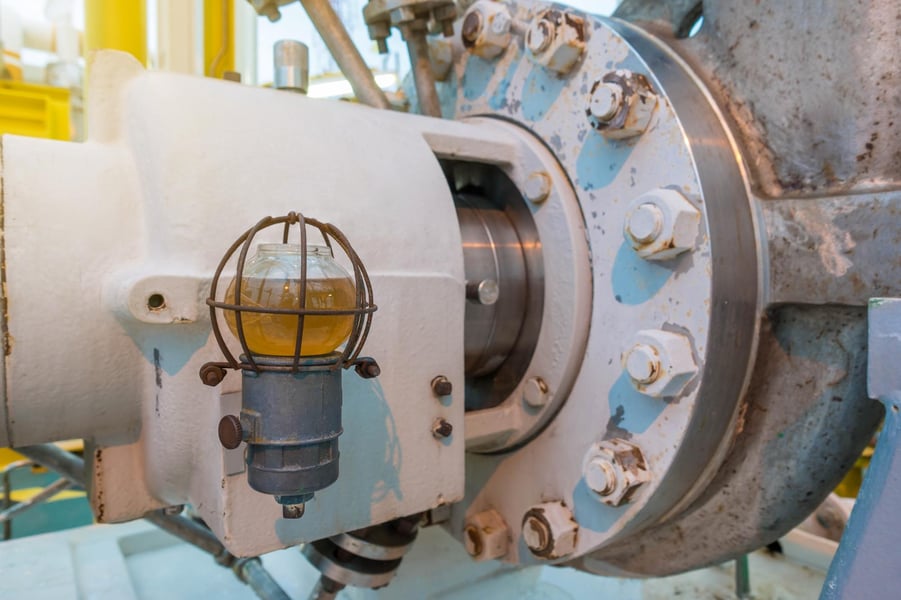 Mechanical seal leaks on centrifugal pumps are frustratingly common. When the causes of the leak are not immediately clear, you may be called on to quickly troubleshoot the problem and develop a repair plan. But the pump, its mechanical seal, and seal support system—although often considered a subsystem to the refinery process—are a complex system in their own right. And, you may not know where to start.
In Northern California, where I consult with refineries, it is critical to get the leak solved sooner rather than later. Otherwise, you face the potential of costly sanctions by the Bay Area Air Quality Management District (BAAQMD). In your region, it might be the same. You don't want to be the guy holding the blame.
So, let's get to the bottom of it. There are a variety of causes of pump seal failures, so I'll start with the simplest and work through some more complex causes. Then, I'll even tell you what to do so you don't end up with the same problem on your hands again too soon.
Centrifugal Pump Mechanical Seal Troubleshooting
There's an old joke that used to go around the office years ago. When someone called our computer tech for help, his first question was always, "Well, is the machine plugged in?" It sounds ridiculous but, on occasion, that really was the problem. It's the same with a leaking centrifugal pump mechanical seal. Let's start with the obvious then.
1. Check the operating conditions
Since we're starting with the basics, rule number one is to always check the operating conditions of the pump. Ask yourself:
Was it unintentionally run dry?
Or has a different fluid been pumped?
Is there a clog or damage to the seal support system?
Both of these can have significant consequences. Running the pump dry can cause severe mechanical damage to the pumps, seals, and other components. While your facility likely has procedures and instrumentation to prevent running a pump dry, it still happens. And if the pump wasn't run dry but the process fluid is hotter or has a different viscosity, your seal support system may no longer be up to the task. Leaks, in this case, are not just a possibility, they are an eventuality.
2. Check vibration monitoring
If vibration monitoring hasn't been performed, it should be done immediately. Alignment or bearing problems that induce vibrations can also be wreaking havoc with a mechanical seal, causing leaks. Vibrations not associated with misalignment can also signal a compromised seal in need of replacement. These problems are straightforward for most maintenance departments to fix, but if you don't address them properly, the pump will likely leak again.
3. Check the flushing system
If the pump seal is plugged with solids or other debris, take a good look at the flushing system. This is especially important in dirtier process fluid services. If the flush system cannot deliver enough flow, or flow cannot be verified, the seal flush is likely not providing the necessary cleaning. An easy-to-use and properly installed flush system can prevent a lot of problems when handling crude oils, heavy FCC oils, and residual oil. Your seal support system vendor can also help you with improved flushing manifolds or panels.
4. Check the seal support system
Some problems can be a bit more subtle and difficult to diagnose. Mechanical seals don't operate alone. The associated seal support system is integral to a properly functioning mechanical seal on a centrifugal pump. Frankly, it's your best defense against leaks.
Taking a good look at your seal support systems is especially important in Bay Area refineries. In many of these older refineries, there might be dated equipment and seal support systems that haven't kept up with process changes still hanging around. It is always a good idea to involve your seal support vendor in the centrifugal pump mechanical seal troubleshooting process as improvements in seal support systems and seal fluids are frequent.
Common Mechanical Seal Failure Modes
Once a leaking or damaged mechanical seal has been removed and replaced, the damage that caused the leak can tell you a lot about what happened. For instance:
Coking
A build of black, mostly carbon, solid materials on the seal face happens when the seal fluid is getting too hot. The seal support system may not be providing enough flow or removing enough heat so an upgraded seal fluid may be appropriate. When this occurs on the atmospheric/outboard seal, coking is usually visible.
Heat checking
A circular looking surface damage pattern, heat checking most often occurs when the seal fluid is not providing enough lubrication. Some of the causes include:
The process fluid used as a seal fluid has changed
The process fluid changed and the barrier fluid did not
Too much process is fluid leaking into the seal fluid
These are all causes your seal support system vendor can help you investigate and may be a root cause of heat checking.
Heat checking and coking can also be caused by excessive heat in the mechanical seal. Check that there is adequate flow to reduce heat. If the seal support system has a cooler, determine whether that is operating correctly. To really get down to brass tacks and find the root cause of your centrifugal pump mechanical seal leak, a consultation with an expert seal support system vendor early on is your best move forward.
Many of these mechanical seal failure modes can be avoided with the right seal support system upgrades. Far too often Bay Area refineries in the Bay Area are still using water or process fluid as a seal fluid. In the past, water was chosen because it was cheap and readily available in the units—not because it was a good seal fluid. Heavier crude oils and associated heavier product streams used today may not lubricate as well as the lighter crude oils that were used 20 or 30 years ago. These Bay Area refineries are too often paying for sucht legacy decisions with higher lifecycle costs of their pumps.
Work With Local, Experienced Professionals to Prevent Centrifugal Pump Mechanical Seal Leaking
Centrifugal pump mechanical seal leaking troubleshooting can be complex. That's why you need a seal support system vendor that can send a Field Engineer to conduct an onsite consultation to examine all aspects of your pumping system. Here at Swagelok Northern California, we have an expert team ready to go in their Bay Area offices to support all your seal support system needs. If a new seal support system is the answer, a Swagelok system can be custom-built for your facility. You will know that you are getting the best quality because our seal support systems come with the best Lifetime Warranty in the industry.
To find out more about how Swagelok Northern California can help you with centrifugal pump mechanical seal leaking troubleshooting and all your seal support system needs, contact our team today by calling 510-933-6200.
---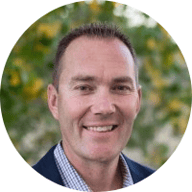 About Paul Lesnau | Sales Manager, Business Development Manager, and Field Engineer
Paul holds a B.S. in Mechanical Engineering from North Dakota State University. Before joining Swagelok Northern California, he was the West Coast Regional Sales Manager for an organization focused within the pneumatic and hydraulic industry where he supervised product distribution throughout the western United States, Canada, and Mexico. While in this role, he was able to help provide technical and application-specific expertise to customers and distribution to drive specifications.