Troubleshooting Mechanical Seal Face Chipping Problems: Failure Analysis—and Solutions
by Malik Durojaiye, on 4/13/21 8:45 AM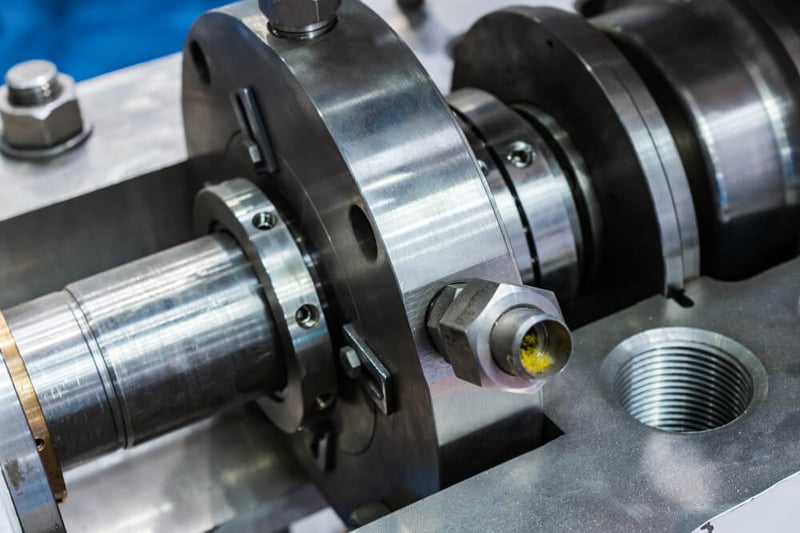 Centrifugal pump leakage is most often the result of a problem with the mechanical seal faces. When properly installed and maintained, a mechanical seal should give you years of reliable service. However, if during the course of operation you fail to maintain the proper seal chamber environment with its many factors—process, barrier, or buffer fluid delivered at the right pressure; adequate heat dissipation; impeller balance and alignment—you're likely to experience seal face failure that results in leakage.
By closely examining the seal faces in a leaking pump you can often detect the reason for the leakage. The seal face damage can provide a clue to the origins of the problems such as unevenly tightened gland bolts, shaft misalignment, inadequate fluid across the seal faces, fluid vaporization across the faces, thermal and mechanical shock, defective seal face coatings, corrosion, or particulates in the process fluid.
Each of these problems, and the way they can be identified, is extensive. For now, I'll focus on one that is relatively simple in terms of visually identifying the problem and remedying it: mechanical seal face chipping.
Potential Causes of Mechanical Seal Face Chipping
Mechanical seal face chipping typically occurs in the inside and outside diameter edges of a seal face. Chipping can be the result of changes in operating conditions that exceed the design specifications of the currently-installed mechanical seal and/or seal support system. Careless handling of a mechanical seal or improper installation techniques is another cause of chipping. Regardless of the origin, a chipped mechanical seal face allows process fluid to penetrate between the seal faces and can eventually lead to seal failure.
Changes in Process Conditions
Any mechanical seal and support system should be selected and installed according to the expected operating conditions of the pumping process. When conditions change as the result of different process fluids, higher or lower pressure pumping pressure, or higher process fluid temperatures, there's a good chance that you could exceed the mechanical seal and support system design specifications.
When process parameters change, fluid vaporization can occur across the seal faces causing rapid separation and then closing, essentially slamming seal faces against each other. These repeated hard contacts can eventually result in chipping that shows on the inside and/or outside edges of the seal faces. This problem typically occurs when processing light hydrocarbons that easily vaporize or pumping hot water close to the liquid's vapor pressure.
As you analyze the problem, ask "Have there been any changes in process conditions that exceed the original design of the mechanical seal and seal support system?" And, as you might expect with many mechanical seal problems, the remedy is tied to better temperature and pressure management.
You can remedy temperature issues by:

installing API Plan 21 (cooled flush) or API Plan 23 (cooled flush recirculated through seal chamber);
improving heat removal from the seal chamber by sizing the orifice for the flush plan;
adding or upgrading the current seal support system's cooling capacity; or
using a different seal face composition to reduce seal-generated heat.
You can remedy pressure issues by:
verifying vapor pressure allowances for all fluids in the operation stream; or
maintaining seal chamber pressure at 50 psi (3.4 bar) above the process fluid vapor pressure.
Many of these changes are most efficiently accomplished with the help of an experienced mechanical seal support vendor who can conduct an on-site inspection of the pump, help you accurately diagnose the failure, and recommend design changes or upgrades that better match the current pumping conditions.
Excessive Vibration
Excessive vibration can also result in mechanical seal face chipping. To the experienced maintenance engineer with the right diagnostic tools, even the slightest vibration can be detected. However, if the pump is located out of sight or is difficult to access, vibration problems can go undetected until they become obvious such as excessive noise or significant leakage. In those situations, I recommend inspecting the seal faces for chipping as part of the maintenance procedure. If you don't, even though you've remedied the vibration problem—such as updating the alignment, adding new bearings, tightening base bolts, or installing a new impeller—a chipped mechanical seal will eventually result in pump leakage.
Damage at Installation or During Maintenance
Under the right operating conditions, mechanical seals are resilient, yet they can be delicate and damaged easily. This is especially true of the ceramic seals that can be easily chipped between the time they are removed from the packaging until they are installed, if not handled properly. They can just as easily be damaged during routine maintenance. Chipping can also occur on soft carbon seal faces. Careful inspection of the damaged seal face typically finds a fan-shaped fracture on the inside and/or outside diameter of the seal face.
There's no substitute for the experience and skill of a maintenance technician who has successfully installed dozens to hundreds of mechanical seals. If you don't have the in-house expertise to handle the installation, work with your mechanical seal vendor to find an experienced technician who can.
Swagelok Brings Local Experience and Global Expertise
If you're experiencing problems with mechanical seal chipping as the result of changes in process conditions and the need for modifications to seal support systems, the Field Engineering team from Swagelok is available for on-site consulting to assess and work to resolve the issues.
Our local engineers bring industry-specific knowledge with access to a global team of engineers who have successfully solved the most complex fluid systems challenges throughout the world. They can ensure a new seal support system is properly matched and configured to provide the required flush fluid at the proper pressure and flow in order to maintain a seal chamber environment that prevents mechanical seal face chipping. For installed seal support systems they will recommend the appropriate modifications, upgrades, or replacements needed to prevent seal failure.
Swagelok's extensive local inventory of parts, components, assemblies, and certified technicians facilitate rapid delivery of the solutions you need to maintain reliable pumping processes.
To learn how Swagelok Northern California's can help you remedy seal support problems that are leading to mechanical seal face chipping by providing expert consultation and assembly services, contact our team today by calling 510-933-6200.
---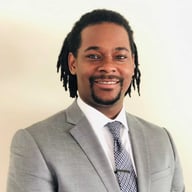 About Malik Durojaiye | Field Engineer, Assembly Services
Malik Durojaiye began his Swagelok career in 2019 as a Custom Solutions Engineer in our Assembly Services group. Prior to Swagelok, Malik developed as a design engineer as well as a manufacturing engineer for 6 years serving Kentucky and California with Altec Industries; a leading provider of products and services to the electric utility, telecommunications, tree care, lights and signs, and contractor markets.