Understanding Sampling Systems for Process Analyzers—And the Design Mistakes to Avoid
by Morgan Zealear, on 12/10/20 8:45 AM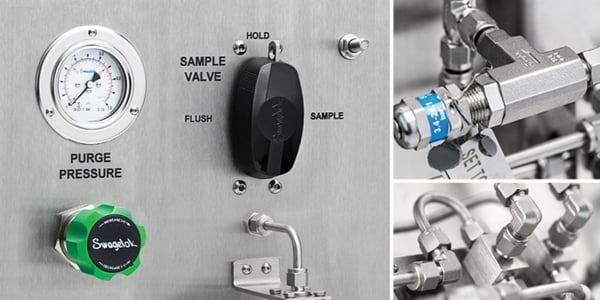 If grab sampling systems are new to you, or you haven't had responsibility for installing or maintaining them in some time, a quick refresher will help you understand the basics. If you're installing a new system or updating an existing one in your Northern California refinery, this information can help you avoid design mistakes that undermine efficiency, safety, and sample quality.
A well-designed grab sampling system should safely, efficiently, and consistently capture an accurate representative sample of process gas or liquid and ensure it maintains the chemical composition until analyzed by a gas chromatograph, for example. More frequently, grab sampling systems for process analyzers capture samples in bottles or pressurized metal cylinders for transport to the analyzer.
Sampling Systems for Process Analyzers—Liquid or Gas
Grab sampling systems for process analyzers come in two types—gas and liquid. If you're sampling a liquid that does not need to be pressurized in order to stay compatible and representative, you'll be capturing the sample in a standard laboratory bottle that uses a self-sealing septum cap. If you're sampling any pressurized liquid or gas, you'll be using a cylinder specifically designed for the volume and type of fluid you're capturing.
| | |
| --- | --- |
| Sampling panel (front and back shown) uses sealed, pressure-containing, metal cylinders to capture liquid or gas. | Sampling panel (front and back shown) draws fluid into a non-pressurized laboratory bottle with a self-sealing septum cap. |
Design Factors Contribute to Safety, Quality, and Consistency
In my years of working with process engineers who have the responsibility of selecting and installing grab sampling systems for process analyzers in refineries in the Bay Area, I've concluded that good design is critical to the safety, efficiency, and consistency of the sampling process. If you think about the components that comprise a grab sampling system for process analyzers, there's no end to the varied ways they can be configured. However, a well-designed sampling system will include key features and capabilities that help ensure the quality and consistency of samples, as well as operator safety.
| | | | |
| --- | --- | --- | --- |
| Sampling System Features and Capabilities | Quality | Safety | Consistency |
| Captures the sample with the minimum number of sequencing steps | ✔ | ✔ | ✔ |
| Specific sampling instructions are engraved on the sampling control panel | | ✔ | ✔ |
| Switching valve configuration on the sampling panel controls fluid routing and clearly indicates the sequencing steps | ✔ | ✔ | ✔ |
| Protects the operator and environment from toxic or hazardous fluids releases | | ✔ | |
| Purge function removes any residual contamination from sample lines with an air or solvent flush | ✔ | ✔ | ✔ |
| Ensures that no dead leg fluid is transferred to the sampling container | ✔ | ✔ | ✔ |
| Controls process pressure to prevent overfilling and overpressure conditions in the sample bottle | | ✔ | |
| Uses spring-return handles on the sample draw mechanism for non-pressurized liquids to prevent unintentional dispensing | | ✔ | |
| Includes a rupture disc or relief valve on cylinders for liquids or gasses that may rapidly expand or pressurize with increased ambient temperatures | | ✔ | |
| Special cylinder treatments or coatings—electropolished tubing, SilcoNert®, Silcolloy®, Dursan®—reduce absorption and adsorption of sample fluids into metallic surfaces | ✔ | ✔ | ✔ |

Avoid Design Mistakes by Working With an Experienced Supplier
Each sampling system for a process analyzer may require some custom configuration, and here's where the expertise of a local sampling system vendor with industry experience provides immediate and lasting value. An experienced supplier will work with you to understand the specific pressure, temperature, phase, and chemical composition characteristics of the gas or liquid you want to sample. That information will influence the sampling system design regarding:
Panel layout and mounting options to ensure easy accessibility and ergonomic operations
Standard or continuous flow sampling process
Proper process pressure for sampling operations
Need for purge bypass tube
Required instrumentation—flowmeter, pressure, and temperature gauges
Volume of containers to safely capture representative samples
Need for specialty stainless or alloys to preserve sample conditions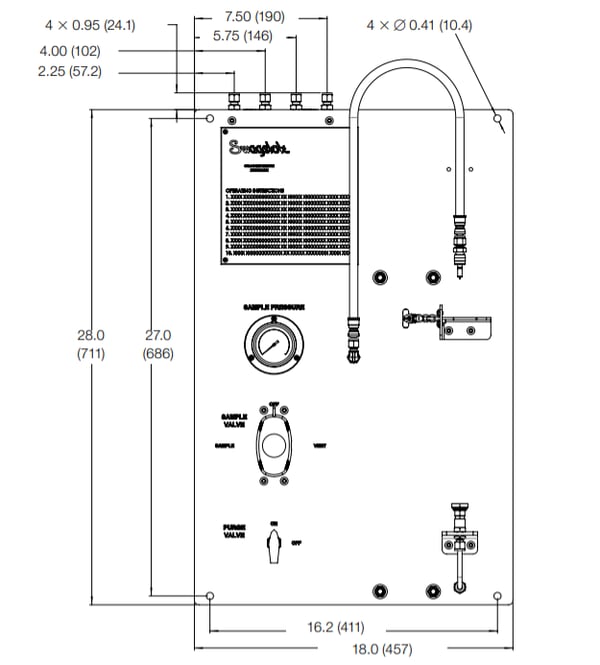 When you collaborate with an experienced grab sampling system supplier, you avoid design mistakes that would undermine the efficiency, safety, and quality of your sampling process. The result is a grab sampling system for a process analyzer that is tailored to the specific needs and will provide years of reliable service.
Swagelok Is Your Local Resource for Sampling System Design and Fabrication
For well over five decades refineries, petrochemical processors, and manufacturers in Northern California and Western Nevada have been relying on the experts at Swagelok to design, fabricate, and test grab sampling systems for process analyzers. Using proven design practices and following ISO 9001 quality standards, Swagelok's Field Engineers and certified technicians work with you to design and deliver sampling systems for process analyzers that consistently, safely, and reliably provide accurate representative samples.
To find out more about how Swagelok Northern California can help you avoid mistakes in designing sampling systems for process analyzers by providing expert consulation and Assembly Services, Contact our team today by calling 510-933-6200.
---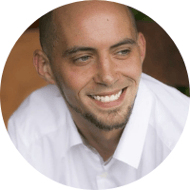 Morgan Zealear | Product Engineer – Assembly Services
Morgan holds a B.S. in Mechanical Engineering from the University of California at Santa Barbara. He is certified in Section IX, Grab Sample Panel Configuration, and Mechanical Efficiency Program Specification (API 682). He is also well-versed in B31.3 Process Piping Code. Before joining Swagelok Northern California, he was a Manufacturing Engineer at Sierra Instruments, primarily focused on capillary thermal meters for the semiconductor industry (ASML).