What Your Rotating Equipment Inspection Checklist May Have Missed
by Malik Durojaiye, on 11/12/20 7:45 AM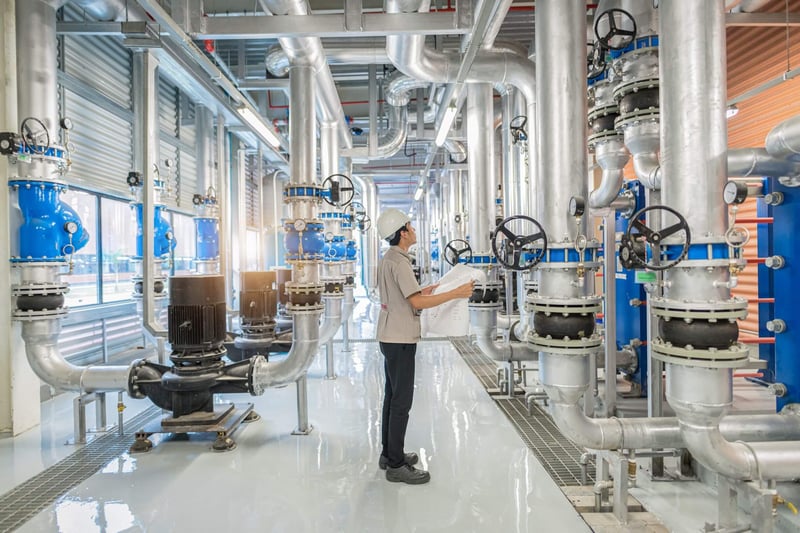 For refineries processing hazardous materials, accidental release or leakage of fluids from centrifugal pumps has always been a major concern for plant safety. Mechanical seals are one of the important parts of a centrifugal pump to curb process fluid from escaping. However, due to various factors, they stand at a risk of developing into a potential leak point. Any leak of hazardous material can lead to asset damage and environmental risk for operators working nearby. Moreover, when the seal goes down, the pump will shut down, followed by failure of the entire process system, resulting in production loss.
The best way to ensure your rotating equipment is running efficiently is to add critical items related to the mechanical seal support system to your periodic rotating equipment inspection checklist.
Critical Aspects of Mechanical Seal Failure
In any industrial environment, seal support systems can be subjected to damage that diminishes their efficiency. You'll want to make sure the following are on your rotating equipment inspection checklist:
Isolation Valves
Isolation valves are important to ensure safe process control in the event of any maintenance. Additionally, an ideal valve package achieves zero leakage, tight shutoff, and prevents damage to the equipment. Their failure can have a substantial impact on the system performance during shutdown. Ensuring a higher density of isolation valves reduces the chance of valve failure.
Block-and-Bleed Valves
Another item on your rotating equipment inspection checklist should be block-and-bleed valves. A reliable pump must have block-and-bleed valves that offer easy maintainability in the event of any routine maintenance checkup or parts replacement. You should be able to easily remove or calibrate without shutting down the system.
Seal Burn and Seal Flatness
Sometimes, pump seals dry or burn up due to operator error, resulting in heat-building fraction. If not addressed immediately, the hard seal faces can reach a very high temperature, resulting in burnt elastomer parts and immediate leakage. Also, it is important to check the flatness of the mechanical seal faces. If the surface has scratches, it will not allow for a uniform fluid film and may result in leakage. The system should have a quality seal support system in place to address these issues with ease (as per API Plans 31, 32, 52, 53, 54).
Seal Contamination
Any shaft misalignment gives rise to the development of small insoluble particulates in the process fluid. These particulates are sulphur-rich that can easily damage the seal support system, leading to fluid leakage, noisy starting and shaft seal hang up. The best way to avoid leakage or any of such situations is to go for seal faces with greater durability. You can also consider adding cyclone separators to keep the process fluid free from any particulates as per API Plans 12, 22, 31, and 41.
Changes to Seal Chamber Environment
Mechanical seals prevent fluid leaks and keep contaminants out of a vessel where a rotating shaft passes through a stationary housing. However, in order to accomplish this, they need to inject processed fluids or water into the chamber at a required temperature, pressure, and flow. The smooth running of these process conditions is met by pumps and seal support systems ideally designed for the same. If any of these conditions changes, the seal support system may eventually meet mechanical failure for operating beyond its optimum operating environment.
There are certain ways to effectively control the seal chamber environment. For instance, you can reduce the fluid temperature by using heat exchangers, which is often termed as seal coolers. You can also use pumping rings to offer the least resistance to the flow. Your local mechanical seal support partner can help you plan modifications required to accommodate the new seal chamber environment.
Protect Mechanical Seals with Your Rotating Equipment Inspection Checklist and Local Expert Support
When it comes to the longevity of your centrifugal pumps, it is imperative to keep your rotating equipment inspection checklist updated with items related to the mechanical seal support system. In this regard, Swagelok Field Engineers can offer you a helping hand in updating your PHA for centrifugal pumps to improve pump efficiency and avoid unplanned downtime.
Our Field Engineers will run a thorough evaluation of your existing system on-site and will propose new replacements and design changes, if required. We can also offer you the added advantage of building designs with configurable CAD file systems and scaling with Swagelok Northern California's seal plan kits and assemblies. Swagelok seal support design incorporates all the best practices as per API 682. We also incorporate design principles that are easy to maintain and simple to install. As a local supplier, we can instantly meet your needs without any lag time owing to parts shipping.
To learn how Swagelok Northern California can help you with centrifugal pump mechanical seal leaking troubleshooting and all your seal support system needs, contact our team today by calling 510-933-6200.
---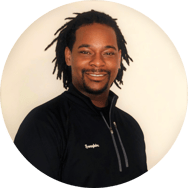 About Malik Durojaiye | Field Engineer, Assembly Services
Malik Durojaiye began his Swagelok career in 2019 as a Custom Solutions Engineer in our Assembly Services group. Prior to Swagelok, Malik developed as a design engineer as well as a manufacturing engineer for 6 years serving Kentucky and California with Altec Industries; a leading provider of products and services to the electric utility, telecommunications, tree care, lights and signs, and contractor markets.