What Customers Are Saying About Swagelok Northern California
by Jeff Hopkins, on 9/16/15 8:00 AM
Our survey results are in, and our follow up survey is now live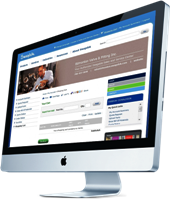 Our Website Enhancement Survey has been completed. Stay tuned for the results
For those of you that provided feedback on our last customer survey – Thank You. Your help on this project proved to be very helpful and insightful. We value and appreciate your time and input!

We listened to you and learned from you. Our team pored over the data, analyzing the information and reading every comment that you made.

We would like to share with you what you told us and also show you how we're going to take action on your valuable input, so we can serve you even more effectively.
Here's what we learned from you:
First, you showed us areas in which we excel. We are humbled by the fact that 98.73% of you said you were satisfied with Swagelok Northern California, overall (Figure 1).
Additionally, 98% of you would recommend us to your peers or other users of critical fluid system components (Figure 2). Our team is extremely proud of these statistics.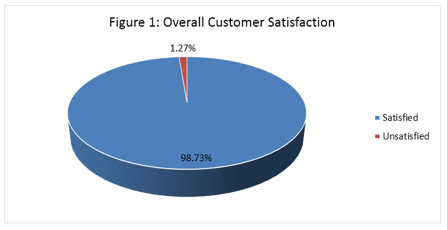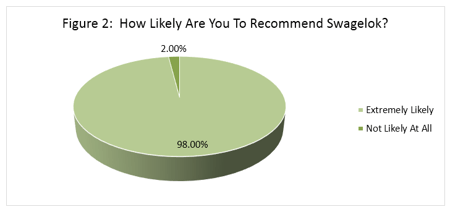 When we delved more deeply into your experiences with us, we found that nearly 98% of you believe we provide products of the highest quality. We also found out that over 96% of you indicated that it is easy to do business with Swagelok Northern California (Figure 3).
As great as those numbers are, we promise to do everything in our power to ensure we honor that sentiment by continuing to serve you at the highest level.
In addition to providing feedback on the areas in which we excel, you also showed us where we can improve. We plan to address those issues right away. For example, 87% of you felt that we provide premium service and 81% of you said that you get the information you need instantly (Figure 3). Although most companies would celebrate these high numbers and may "rest on their laurels", we will use this information as an impetus to improve in each of these areas.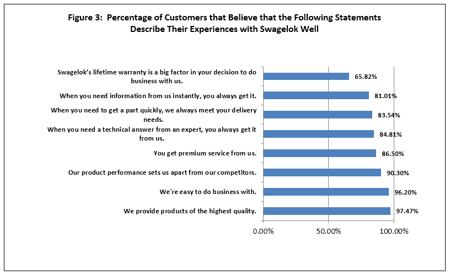 Also, the majority (68%) of you reported that you would, in fact, utilize a "live chat" feature on our website (Figure 4).
Given that finding, we're excited to announce that we will implement that feature as soon as possible, hopefully by the beginning of next year. We believe that this convenient tool can be used to make it even easier to get the quick technical support you need and answer other questions you may have.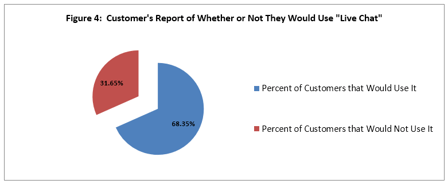 Lastly, we realize that having instant access to the information you need is important to you and with an 81% score we need to improve. The "live chat" feature mentioned above will help but you also asked us to look at our website.
In order to make sure that we understand what features of the website are most important to you along with how you are currently using our site and other supplier sites, we have developed a follow up survey that focuses on your needs from our website. Your input on how we can make that tool more effective is critical.
The response to our last survey was outstanding, and we hope to get even better participation in this follow up survey. Our Website Enhancement Survey has been completed, stay tuned for the results.
Again, we want to thank you for your valuable feedback. The data you have provided will help us to improve our service to you as we strive to "Be Your Favorite Story".
Additional Resources