Field engineer Eric Kayla will share his knowledge and take questions Oct. 25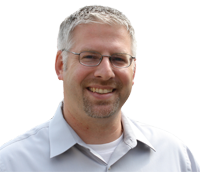 Hear Eric Kayla live on Oct 25th.
Mark 10am PT on Oct. 25 on your calendar to learn the basics of pressure reducing regulators from Swagelok's own Eric Kayla. In a live Webinar via WebEx, he'll present the basics on theory and operation of regulators. Kayla has been with Swagelok Company for 17 years, the first 10 in Ohio, and the last seven working with customers in the western portions of the United States, Canada and Mexico.
"I've worked with people who have no experience with regulators, and some who have a lot of experience," Kayla says. The October webinar will cover the basics of what a regulator is and how it works. He hopes this will be the first in a series of webinars on regulators.
"We want this first one to be something that will introduce people to regulators, while not making it a sales presentation," he says. Among other things, Kayla will go over common misconceptions, such as a regulator's effect on pressure and flow. While a regulator is designed to control pressure, there is still a maximum of flow that can go through it. Likewise, a valve is typically designed to control flow, but can still have an effect on pressure. "There's a relationship, and I think sometimes there is confusion about what those relationships are," Kayla says.
Expect a presentation of about 40 minutes, with some additional time for questions and answers. As we get closer to the webinar date, we'll post details and email more information to registrants. In the meantime, you can fill in the short form on our web site and have those details emailed to you directly.
While we plan to make a recording of the webinar available afterward, there's a big advantage of participating live. If you have questions or want to follow up on a point that Kayla makes, you'll be able to ask him directly during a question-and-answer session immediately after the presentation.