Swagelok Materials Expert Joins Case Western; Two Articles Available
by Jeff Hopkins, on 9/12/13 7:30 AM
Collins helped Swagelok stay in the forefront of materials development; download sample articles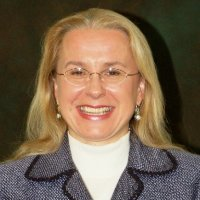 Even some of our customers don't realize the depth of research that Swagelok conducts in order to stay at the forefront of technology.
Swagelok senior research fellow Sunniva Collins' work on materials testing and analysis helped lock in Swagelok components' legendary quality. Download a
sample of Collins' articles on

materials testing and analysis and low-temperature colossal supersaturation
.
Download »
One mark of Swagelok's industry leadership is how other organizations want to tap into our talent pool. One example is Case Western Reserve University, which recently brought on Sunniva Collins as a visiting associate professor in the department of mechanical and aerospace engineering.
Collins had been a senior research fellow at Swagelok, helping us stay in the forefront of materials development. During her 17-year tenure with Swagelok, Collins was instrumental in developing our materials testing and analysis infrastructure. Moreover, her technical capabilities, problem solving skills, and natural teaching abilities established her as a sought-after customer liaison. Collins will continue to work with us as a consultant.
Applied research
Even some of our customers don't realize the depth of research that Swagelok conducts in order to stay at the forefront of technology. For instance, Collins has written about how even minor changes in the formulation of 316L stainless tubing can alter the way it solidifies during welding. A small amount of delta-ferrite, a highly stable form of pure iron, reduces the tendency for hot cracking when 316L is welded. But d-ferrite also has been found to stimulate pitting corrosion, the most common type of failure in welded 316L. Collins and a colleague set out to find the optimum 316L formulation that balanced good welds with corrosion resistance.
After extensive testing, they found that corrosion resistance falls off dramatically when ferrite in the weld exceeds 3 percent.
Low Temperature Colossal Supersaturation
In October 2006, Swagelok received the ASM International Engineering Materials Achievement Award for the development and commercialization of the LTCSS technology. LTCSS not only hardens the surface of stainless steel, it also improves corrosion resistance. This prestigious award is given to a company for a breakthrough technology that has been commercialized and proven.
Since 2000, Swagelok has used LTCSS to case harden the back ferrule of our signature stainless steel tube fitting, which is designed with patented back ferrule advanced geometry.
The LTCSS research team was led by Sunniva Collins, Ph.D., who had been involved with LTCSS since its inception; Peter Williams, the company's chief scientist, who is the inventor of the technology; and Arthur Heuer of Case Western Reserve University.
That kind of applied research helps Swagelok manufacture the industry's best valves, fittings, regulators and other fluid system components.
A New generation
Now Collins will help train a new generation of metallurgy experts. Case Western, located in Cleveland, is one of the country's leading private research institutions. She is not new to the institution, having gone there to earn both her master's degree and doctorate in materials science and engineering. Her accomplishments include significant contribution to the development of the Swagelok SAT12 surface hardening process and establishment of the university's Swagelok Center for the Surface Analysis of Materials, an analytical facility that provides a wide range of surface characterization techniques for both academic and industrial clients.
Now Collins is expected to play an important role in collaboration between the research arm of Case Western and its department of materials science and engineering.
"Dr. Collins' transition to CWRU is a significant win for the university and for students studying mechanical engineering and materials science," said Greg Shaw, PhD, director of technology development at Swagelok. "The longstanding relationship between our two institutions is poised to grow even stronger. The shared commitment of our teams positions us to make a difference for the people and industries we serve."
Available articles