G.A.S. Hits High Gear With Swagelok Assembly Services
by Jeff Hopkins, on 8/7/19 9:00 AM
Swagelok helped vehicle-conversion company save time and money
"Safer for the environment and priced lower than gasoline, liquid propane offers a fuel alternative designed for long-range driving."
- From ItStillRuns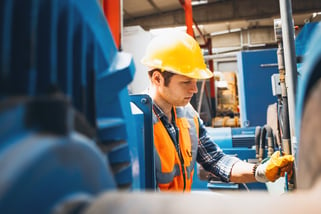 A good business relationship grows stronger over time. One good example is how Swagelok has been able to help Green Alternative Systems, a company that converts shuttle buses, trucks and other fleet vehicles to propane and compressed natural gas. G.A.S. is the largest Ford Qualified Vehicle Modifier in North America, and also has close working relationships with Freightliner and UPS.
Back in 2012, G.A.S. was growing rapidly and was looking to expand into a new location. The company turned to their local Swagelok sales and service center to help set up inventory, mostly with some fittings and ball valves. As the weeks went on, the G.A.S. and Swagelok partnership evolved. G.A.S. added check valves, tubing, and other components to the mix. Hoses, too.
In order to make sure G.A.S. had what they needed when they needed it. Swagelok began to manage their supply chain and automated the ordering processes, drastically reducing transaction costs.


The power of Assembly Services (aka Custom Solutions)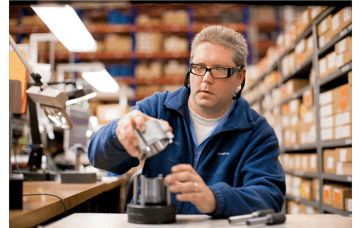 G.A.S. was spending a tremendous amount of
time bending tubing for fuel lines and building defueling boxes.
Swagelok offered to run a few tests to see if they could help to enhance the existing operations by pre-bending and assembling the units prior to shipment.
After several prototyping sessions and mock up-fits, Swagelok was able to provide a workable solution that significantly helped G.A.S. and their production process. Prior to Swagelok's involvement, each tube was custom made, reducing responsiveness. Now the G.A.S. workers simply pull from their stock.
By leveraging Swagelok's CNC tube bender, G.A.S. was able to bend their CNG fuel lines in a fraction of the time while adding in a layer of precision and repeat-ability. The standardized design, in turn, reduces potential costs with field replacement.
Today Swagelok components make up almost the entire fuel line system of the CNG conversion. We make 85 percent of the fuel lines and defueling boxes. All G.A.S. has to do is install them onto the vehicle.
Altogether G.A.S. was able to trim 75 percent of the production time needed to convert a bus, from 16 hours to four hours. That translated into saving $224,000 on labor in the first year alone. The shorter lead time also has helped G.A.S win additional business.
As business increases each year and G.A.S. brings on new chassis models, the labor savings will only grow.
By outsourcing labor to Swagelok, G.A.S. has turned a portion of their labor into a variable cost instead of a fixed cost. During times of peak demand, they have significantly reduced the need for overtime or hiring in a flex labor force. The company doesn't have to worry about layoffs when demand is low.
Why G.A.S. trusts Swagelok
Safety is a top priority when it comes to using high pressure CNG gas on passenger vehicles. Leaks can endanger the lives of passengers and damage the reputation of G.A.S. in the marketplace. Over pressurization or leakage could even lead to a serious explosion. The Swagelok name and reputation for high quality helps G.A.S. keep a strong position in the market. Partnering with Swagelok helps G.A.S. with its Buy American initiatives too.
Today G.A.S. views Swagelok not as a supplier but as a business partner. We assist with purchasing, project planning and management, R&D, sales & marketing, and cost management. Swagelok has become ingrained in the culture and organization of G.A.S.
Just ask
Swagelok Northern California has a great deal of exposure to all aspects of fluid system design and engineering. Whether you have a simple question or a complex challenge, we're glad to hear from you.
---
More like this: