When Your Gas Sampling Bomb Fails the Test—Do This
by Morgan Zealear, on 8/11/21 9:00 AM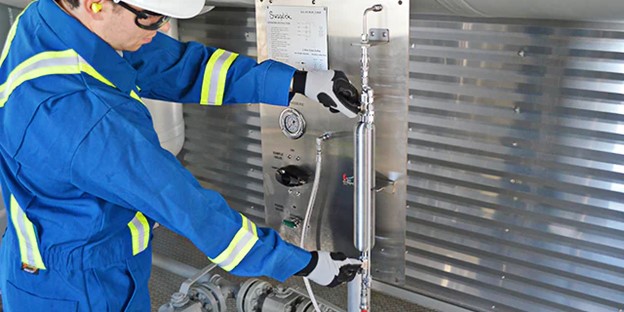 Gas sample bombs, or gas cylinders, are containers designed specifically to collect, store, and transport high-pressure gas samples to analyzers or laboratories for analysis. Northern California refineries rely on gas sample bombs to assess and verify the composition of gases throughout several stages of the refining process. When transporting hazardous gases, the U.S. Department of Transportation (DOT) sets safety standards for such cylinders. As DOT cylinders typically have thinner walls than other ASME vessels, every DOT cylinder must be tested and certified prior to purchase and retested every five years.
High-quality sample bombs should be reliable. If your gas sample bomb fails the test, it might be time to reassess the quality of sampling equipment being used and consider a new vendor. Below, we detail what a gas sample bomb test entails and what to look for when choosing a new gas sample bomb vendor to ensure safety, reliability, and quality for gas sampling.
Typical Gas Sample Bomb Tests
Prior to purchasing a DOT-compliant sample bomb, vendors should perform hydrostatic sample bomb tests. Every five years after purchasing a sample bomb, similar testing must be performed by an approved facility. Each DOT cylinder should be hydrostatically tested to at least 5/3 of the working pressure. Hydrostatic testing assesses the structural integrity of cylinders by filling the container with water and pressurizing the container above its operating limit. If the cylinder expands beyond DOT specified limits, the gas sample bomb "fails" the test, and the cylinder can no longer be used. Detailed below are general testing requirements for testing various specifications of DOT sample bombs:
Single-Ended Cylinders:
DOT-4B 500: hydrostatically proof tested at a minimum of 1,000 psig (69 bar)
Double-Ended Cylinders:
DOT-3E 1800: hydrostatically proof tested at 3,050 psig (210 bar)

DOT-3A 1800: hydrostatically proof tested at a minimum of 3,000 psig (206 bar)

DOT-3A 5000: hydrostatically proof tested at a minimum of 8,500 psig (586 bar)

DOT-SP7458 1800: hydrostatically proof tested at 3000 psig (206 bar)
What To Look For in a Gas Sample Bomb
Gas sampling stations are critical for informing refinery processes and require safe, high-quality sample bombs which provide representative samples. When seeking a new sample bomb vendor, here are some general features and safety elements to look for in a sample cylinder.
General Features of a Quality Gas Sample Bomb
Generally speaking, high-quality sample cylinders should have the following features:
A cylinder body made of seamless tubing to provide consistency across wall thickness, size, and capacity

Smooth internal neck transitions to enable easy cleaning and prevent gases from being trapped

Cold-formed female NPT threads to provide greater strength and durability

Heavy-wall end connections to enhance strength and resist flaring

Full-penetration gas tungsten arc-weld construction to ensure cylinder provides leak-tight containment

A cylinder that conforms to 49 CFR Part 178, "Specifications for Packagings"
Overpressure Protection for Compressed Gas Cylinders
According to the U.S. DOT regulations and CGA S-1.1, compressed gas cylinders must include pressure relief devices, which vary for the particular gas that is being sampled and transported. Sample bombs should utilize rupture discs that vent cylinder contents to the atmosphere to provide protection from overpressurization. Rupture discs are typically welded to a body that is threaded into a valve body (or rupture disc tee) and sealed via an elastomer O-ring.
Ensuring a Representative Sample
While a large aspect of obtaining a representative sample depends on a properly designed sampling station and proper sampling procedures, the sample bombs can also impact the ability to obtain a representative sample. The interior surface of sample bombs can impact the quality of the gas sample. To prevent such issues, there are two options:
PTFE Coatings:

Internal surfaces of sample bombs can be coated with PTFE to ensure gases from previous samples do not stick and contaminate future samples. PTFE coatings are especially useful for sampling applications involving corrosive gases. Coatings and surface treatment can also simplify the cleaning process.

Electropolishing:

Internal surfaces of sample bombs can be electropolished to provide a clean internal surface with a higher degree of passivation to resist corrosion.

SilcoNert® 2000 Coatings

: SilcoNert® 2000 is an inert, nonreactive silicone coating that can be used to line sample bombs to provide better process control, consistent sampling, and analytical results. Such coatings are often beneficial for sampling applications involving sour gases.
When Your Gas Sample Bomb Fails the Test, Seek a Reliable Local Vendor
When your gas sample bomb fails the hydrostatic test, you may want to reassess the quality of your cylinder and look to local vendors. At Swagelok Northern California, we understand the need for safe, high-quality sample bombs that provide the representative samples you need to inform processes and make informed decisions. We have facilities in Fremont, Concord, and Santa Clara with an extensive inventory of high-quality sample bombs which can be configured for your specific application needs. Our Field Engineers bring a wealth of refinery gas sampling knowledge and can provide onsite consultation to assess your sampling station and suggest solutions to improve sampling safety and reliability.
When your cylinder fails the gas sample bomb test, look to local experts at Swagelok Northern California. To learn more about our sample bomb options, contact our team today by calling 510-933-6200.
---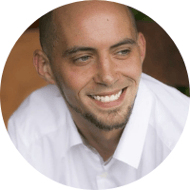 Morgan Zealear | Product Engineer – Assembly Services
Morgan holds a B.S. in Mechanical Engineering from the University of California at Santa Barbara. He is certified in Section IX, Grab Sample Panel Configuration, and Mechanical Efficiency Program Specification (API 682). He is also well-versed in B31.3 Process Piping Code. Before joining Swagelok Northern California, he was a Manufacturing Engineer at Sierra Instruments, primarily focused on capillary thermal meters for the semiconductor industry (ASML).