How Mechanical Seals vs Packing Stack Up For Time, Cost & Safety in California Refineries
by Paul Lesnau, on 8/13/20 8:45 AM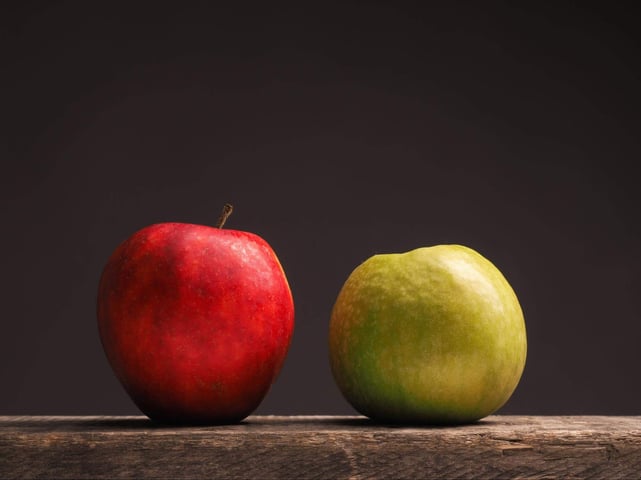 Many Northern California refineries still use packing for their seals on centrifugal pumps because it's simple and cheap. But, eventually, you'll have to evaluate the cost and efficiency of continuing to use gland packing seals. The fundamental question to consider is whether is it beneficial to replace them with mechanical seals.
While there are definite advantages to gland packing, I'll admit my bias for mechanical seals and seal support systems. I've seen hundreds of situations where mechanical seals and their seal support systems improved pump and process reliability while lowering long-term costs. So, to provide some guidance on the mechanical seals vs packing question, I explain the benefits of upgrading to mechanical seals and support systems.
Once you read the details of how they stack up, I think you'll agree.
Packing Gland Seals: A Seemingly Simple Solution?
Gland packing, or compression packing as it is sometimes called, has been used to prevent centrifugal pump leakage for more than a century. Braided, lubricated rings encircle the impeller shaft within the aptly-named stuffing box. Packing rings are adjusted to allow minimal leakage of process fluid across the impeller shaft to provide cooling and lubrication. For heavier process fluids, such as slurries with poor lubricating characteristics, an external water flush delivered at pressure to the stuffing box provides the required lubrication and cooling.
While the installation of packings is relatively simple, ongoing maintenance can be problematic. Through normal operations the packing wears and some lubrication is lost, resulting in leakage. Tightening squeezes the packing rings to restore packing integrity. Packings should be adjusted at scheduled intervals but stressed maintenance budgets often, in turn, stretch the maintenance intervals.
And determining the proper adjustment is becoming a lost art. As the number of centrifugal pumps with packing declines, fewer maintenance personnel have the requisite skills. Overtightening packing resolves leakage but also increases friction and heat between shaft and packing, leading to increased wear of the packing and shaft. This results in the need for more frequent packing adjustments, if not packing replacements. More friction also places a greater load on the pump motor, increasing energy costs.
Undertigthened packings quickly manifest as leakage. If you're pumping plant water, it's not a major problem, though it is certainly inefficient. If you're pumping wastewater or hydrocarbons regulated by the Cal/OSHA or BAAQMD, you're risking sanctions—and reputation.
Mechanical Seals vs Packing: A Wider Range Of Solutions
While mechanical seals lack the simplicity of packing, when comparing the two options, the range of designs and level of reliability offer considerable advantages. The variety of mechanical seals and their seal support systems allow refineries to select the solutions that match the specific process and pump requirements. Covering the spectrum of process needs, from basic transport of plant water to the most demanding high-temperature hydrocarbon processes, there are seals and seal support systems to meet the need.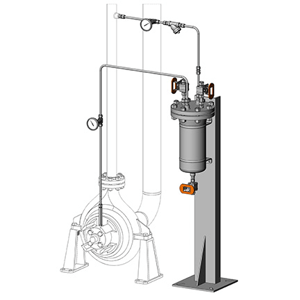 API Plan 22 Cooled Flush with Strainer
Process-side seals and seal support systems, for instance, use process fluids to flush, cool, and lubricate the seal. Optional components for removing particulates from process fluid or providing additional cooling further enhance the reliability of these solutions.
Dual seals and seal support systems, however, deliver buffer or barrier fluids from an external source—plant nitrogen, water/ glycol, oil—to ensure maximum sealing safety by separating process fluid from the atmosphere. Configuration and component options offer a variety of methods for managing dual seal pressure as well as condensing and non-condensing process fluid. For process fluids that present environmental risk, dual seals and their support systems offer the max­imum protection against leakage.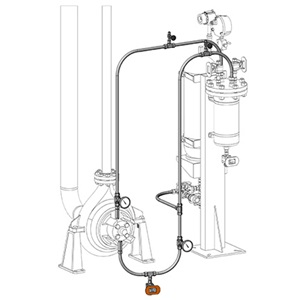 API Plan 53B Barrier Fluid Pressurized by Bladder Accumulator
Atmospheric side seals and seal support systems similarly deliver an external quench, like nitrogen or water/ steam, to the atmospheric side of the seal to prevent icing, coking, other forms of crystallization.
Each of the various seal and seal support system arrangements can include instrumentation and components that enhance efficiency and reliability. Temperature, pressure, and flow gauges provide immediate metrics regarding performance. Optimally located valves and vents facilitate easy maintenance. In comparison to packings, mechanical seals and support systems give reliability and maintenance engineers a clear understanding of performance and alert to "out-of-the-norm" conditions.
More Advantages of Mechanical Seals vs Packing
It's true that mechanical seals and support systems have greater initial installation costs. However, once installed, these solutions specifically designed for the variety of refinery processes provide greater efficiency, cost savings, and a higher margin of safety throughout their lifetime. Consider these points to evaluate the pros and cons of mechanical seals vs packing.

Mechanical seals and support systems offer:
Lower Operating Costs
❏ No wear from friction or particulates on impeller shaft leading to downtime and shaft replacement.
❏

Lower energy usage

due to significantly reduced motor load with virtually frictionless seals.
❏ Eliminate the risk of catastrophic leakage that results in costly environmental sanctions.


Greater Process and Maintenance Efficiency
❏ Better motor and pump performance and reduced need for maintenance from significantly less shaft friction.
❏ Proactively identify and remedy problems with system designs that facilitate condition-based maintenance practices that extend mechanical seal life.
❏ Simplified inspection and maintenance activities through ergonomic seal support system design.


Improved Margin of Safety
❏ Dual seals excel at containing hydrocarbons, greatly reducing the risk of fugitive emissions and leakage.
❏ Instrumentation provides an accurate assessment of performance and alerts to conditions that need attention.
❏ Instructions on seal support system panels promote consistent operational procedures.
You're very unlikely to do a wholesale replacement of packing gland seals with mechanical seals and support systems. However, a review of pump maintenance records may reveal a number of pumps deserving an upgrade. Problematic leaks, repetitive repairs, and fugitive emissions are efficiency, cost, and safety issues that can be remedied with the right mechanical seal and seal support systems.
Swagelok Can Help You Make The Choice
Once you've identified the pumps with packing gland seals that deserve upgrades, work with your mechanical seal supplier to determine which type of mechanical seal best fits each pump. Then contact us at Swagelok. With local design, fabrication, assembly, and supply facilities in the Bay Area, we're only minutes away from your refinery.
We'll meet at your site and gather specific information regarding your requirements with considerations for the many old pumps currently using packing that have infrastructure factors. Based on that information, we'll provide you detailed design drawings and technical specifications on components.
Upon approval, we'll fabricate and test your seal support systems in accordance with our ISO 9001 quality management certification. You're assured of the finest quality materials, design, and service with our Lifetime Warranty, one of the best in the industry.
To learn how Swagelok Northern California can help you select the right seal support system when you're upgrading packing gland seals to mechanical seals, Contact our team today by calling 510-933-6200.
---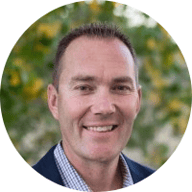 About Paul Lesnau | Sales Manager, Business Development Manager, and Field Engineer
Paul holds a B.S. in Mechanical Engineering from North Dakota State University. Before joining Swagelok Northern California, he was the West Coast Regional Sales Manager for an organization based in Illinois involved in pneumatic and hydraulic applications where he supervised product distribution throughout the western United States, Canada, and Mexico. While in this role, he was able to help provide technical and application-specific expertise to customers and distribution to drive specifications.