How to Handle Seal Support System Exhaust Safely—and Without Sanctions
by Paul Lesnau, on 9/1/20 8:45 AM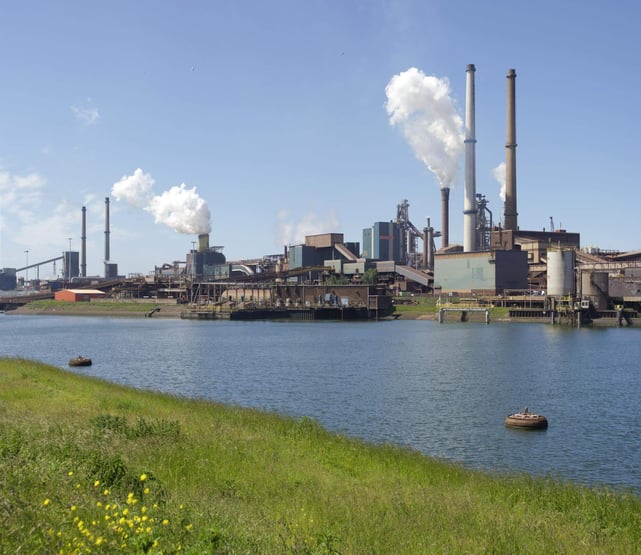 Although you may have overlooked the possibility, light hydrocarbons regularly do leak through mechanical seals and get into the seal support system. Once there, they can accumulate in the seal fluid reservoir. The result can be a change of the seal fluids properties, reducing its ability to lubricate or remove heat.
When light hydrocarbons get into seal fluid, you could end up with a leak or other fire hazard. And the consequence can be expensive. In some areas, like California refineries, if exhaust is leaked into the atmosphere, you could be looking at costly sanctions. So venting options are limited.
To keep your seal support system working at full capacity, a properly designed venting system is essential. Let me walk you through safe methods of venting seal support system exhaust here in the Golden State so you can avoid the potential risk of sanctions.
Safe—and Allowable— Ways to Vent Seal Support System Exhaust
California has a complicated set of emissions rules governing petrochem refineries, which have become increasingly more stringent in recent years. In 2017, the state adopted the Greenhouse Gas Emission Standards for Crude Oil and Natural Gas Facilities. This regulation tightly restricts vented and unintentionally leaked gas as well as fugitive emissions.
Oversight is provided by the California Air Resources Board (CARB), with local air districts, like the Bay Area Air Quality Management District (BAAQMD), enforcing even more stringent local rules. Generally speaking, those air districts statewide with significant oil and gas production do not allow uncontrolled venting.
While venting to verify that a system has been emptied of hydrocarbon and is ready for maintenance is still acceptable, regular venting must be directed either automatically or manually to a closed system. The more hydrocarbon from the process fluid is likely to enter a seal support system, the more frequently it will need to be vented.
To vent the seal reservoir to a closed system within legal boundaries, you need a vent connection to a lower pressure line. This facilitates the transfer of hydrocarbons out of the seal fluid and back into the process where it becomes product. To be most effective, the seal and vent should be designed to minimize liquids leaving the seal fluid reservoir.
The most common ways that Bay Area refineries leverage this lower pressure line for venting seal support system exhaust include:
1. Venting to a recovery header
Many units have some kind of vapor recovery header that goes to the fuel gas system.
⇨ PRO: This can often be the easiest option to operate since there is usually a vapor recovery compressor pulling a slight vacuum on the recovery header. This vacuum can provide significant assistance when venting a low-pressure buffer fluid system.
🔴 CON: Recovery headers often go to the fuel gas system, so while the piping can be easy, it's not always the best use of higher value hydrocarbons because it will just get burned.
2. Venting to a condenser
If the vented hydrocarbons are hot, an additional cooler may be enough to condense them and recover a liquid.
⇨ PRO: Recovering the liquid saves product, modestly improving budgetary margins.
🔴 CON: A dedicated condenser can add cost and complexity to a seal support system so it is typically only used if there are no other options.
3. Venting to the flare system
Every unit will have access to a flare header line that typically runs at low pressures. Bay Area refineries also have flare gas recovery so, during normal operating conditions, the recovery compressors pull gas in just like a recovery header.
⇨ PRO: Simply put, it's easy. Since every unit has a flare system, a connection is very accessible.
🔴 CON: The flare used to be a preferred place for vents, however, this is changing for California Bay Area refineries. Recent BAAQMD rules and the Refinery Sector Rule require these refineries to minimize flows to the flare system. This can make it difficult for a project to get a new flare connection accepted by the internal Environmental Group. And flare system connections will require backflow prevention, which can add cost to a project.
With each method, since the seal reservoir must be operating at a higher pressure than the location it will be vented to, the vent lines should be sufficiently large and not restrict flow in any way—particularly for low pressure buffer fluid systems. Regardless of the seal support system exhaust vent method and location you are considering, it's important to involve a vendor early on. They can help you understand what will and won't work, especially when it comes to the hydraulic design of the system.
Support for Seal Support System Exhaust Venting Solutions
Given how important hydraulics are to seal support system venting, having the right partner is essential. You need a local vendor who can do proper field verification and help you identify the best seal support system exhaust venting location. This can especially make a difference for systems with marginal but acceptable hydraulics work optimally. But even if you are just dealing with a simple crimped line or need to replace a vent run and its valves with a larger size to reduce the restriction to flow, being able to rely on another set of expert eyes can save you time and money.
Swagelok has been serving Bay Area refineries for over 50 years. Our local Field Engineers provide on-site consulting to help you understand the best seal support system exhaust venting options and assess system challenges. We can design and assemble solutions right here in our Fremont facility, so you can have systems delivered and field tested quickly. Our systems come with the best Lifetime Warranty in the industry, so you can be assured of the quality of our work.
Swagelok Northern California can help you select the right seal support system when you're upgrading packing gland seals to mechanical seals, Contact our team today by calling 510-933-6200.
---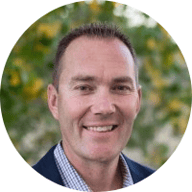 About Paul Lesnau | Sales Manager, Business Development Manager, and Field Engineer
Paul holds a B.S. in Mechanical Engineering from North Dakota State University. Before joining Swagelok Northern California, he was the West Coast Regional Sales Manager for an organization involved in pneumatic and hydraulic applications where he supervised product distribution throughout the western United States, Canada, and Mexico. While in this role, he was able to help provide technical and application-specific expertise to customers and distribution to drive specifications.