Mechanical Seal Support Design Calculations Shouldn't Be Back of Envelope—Here's Your Answer
by Paul Lesnau, on 7/16/20 8:45 AM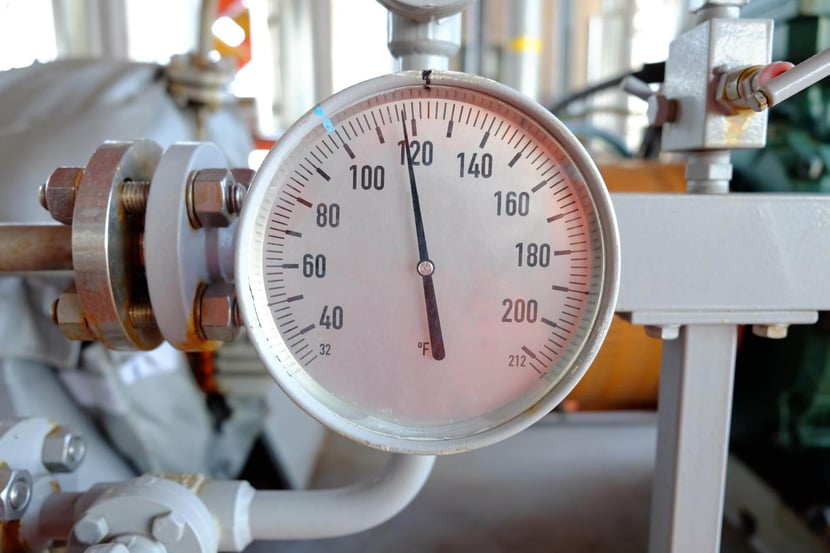 When digging deeper into your "bad actors" list of problem pumps, a thorough review of the seal support system is typically required. The question you often face then is whether the seal support system is properly designed for its current service. And you know management will ask: Are there any design calculations to show this?
Mechanical seal support design calculations can appear to get very complicated quickly. As a busy rotating equipment engineer, you don't have time to mess around with the numbers. But that doesn't mean you should be handing out back of the envelope calculations, either.
With a little prework, any review can go smoothly—even when facing high regulatory standards like those in Northern California. You just need to gather some basic information and reach out to a good seal support system vendor who does this day in and day out. Let's explore what exactly you should be able to expect from your seal support system vendor and what information you need to bring to the table.
What Kind of Mechanical Seal Support Design Calculations Can a Vendor Help With?
Whether you need to calculate hydraulics, determine tube and pipe sizing, or figure out wall thickness, a seal support system vendor can be your Johnny-on-the-spot. They should also be able to run the numbers quickly for other calculations, including:
Heat load calculations and heat exchanger or cooling-coil sizing
Seal fluid reservoir design calculations as they pertain to API 682 requirements such as overhead space, though not necessarily ASME Boiler Pressure and Vessel Code (BPVC)
Calculating barrier or buffer fluid physical properties in the mechanical seal
The best seal support system vendor will be locally available so they can come out to do a site check of the equipment. That way, you know that you are both speaking the same language before any mechanical seal support system design calculations are put together.
What Information Does Your Seal Support System Vendor Need?
Information is key. Like so many other engineering problems, once you've gathered some basic information on what your system currently has and the service you need it to perform, your mechanical seal support system vendor can easily help you figure out the rest of the seal support design calculations.
So, what kind of information do you need to gather? There are just five critical pieces, really.
| | |
| --- | --- |
| 1.Process Conditions | 4. Ergonomic Needs |
| 2. Mechanical Seal Type | 5. Spacing Requirements |
| 3. Pump Requirements | |
Let's go through them one by one.
Process Conditions
Matching up the system and components to the current process requirement can be a big problem for many Bay Area refineries. Your plant has likely been built in stages over many decades and processed a wide variety of crude over that time as well. So you might need to do some digging to find out:
⇒ What fluid is being pumped?

⇒ What are the temperature and inlet/ outlet pressures?

⇒ Is there vapor pressure data available for the stream?

⇒ Have current process conditions changed with different crude stocks or refinery operating modes?
Mechanical Seal Type
There are a variety of seal types out there, but Bay Area refineries tend to run heavy, sour crudes in a tough regulatory environment. Dual mechanical seals are typically required to meet these demanding requirements. While dual seal systems can perform very well, it's important that they have a suitable seal support system. Here are the questions you need to be asking yourself—the vendor will want to know so they can help you choose the most appropriate support system.
⇒ Are you looking at a single or double mechanical seal?

⇒ If you have a double seal on your hands, what is the arrangement? It could be front to front, front to back, or back to back.

⇒ Is the plan to replace the current seal arrangement with a concentric seal?

⇒Is the current seal arrangement the original installation on the pump or were the seal arrangement changed or upgraded at some point?
Pump Requirements
Most petrochem plants have pumps operating at a wide variety of conditions and process fluids. For Bay Area refineries built up incrementally over decades, there is also a diverse range of pump sizes and manufacturers. This can lead to an assortment of mechanical seal requirements. You'll need to figure out at least these two points to get to your mechanical seal support design calculations:
⇒ What are the pump or mechanical seal manufacturer's requirements for heat removal and lubrication?

⇒ Is there any data from a current seal system that shows how far it is falling short on heat removal?
Ergonomics
California Occupational Safety and Health (Cal/OSHA) and the California Industrial Safety Orders require refinery operators to consider human factors like ergonomics. Upgrading a seal system is the time to fix any access or operability problems that may have been identified. That may mean relocating a seal system to a spot with more space and better accessibility.
For new seal support system assemblies and installations, longer tubing runs may require upsizing some components. For a small increase in cost to do this, there can be a huge increase in usability. The bottom line is really only one question:
⇒ Can the new system be readily accessible? If not, where should frequently accessed components be located?
Spacing Requirements
In retrofitted plants, older equipment is often close together and may limit upgrade options. Or, future projects have reserved space near a pump that might otherwise be the perfect new location for a seal support system. You'll need to find out if either of these constraints exist.
⇒ Are there other spacing requirements at the refinery?
Once all this information is gathered, you'll be able to evaluate the seal support system's hydraulics, instrumentation sizing, heat removal and appropriateness of the buffer/barrier fluid. Then you are ready to call the vendor to get your seal support design calculations!
Which Seal Support System Vendor Should You Call?
First things first—you want to call on a local vendor. They can be on-site to help gather additional information if you need it. Once you've completed the information-gathering phase, they can also help size seal support systems and recommend barrier or buffer fluids before designing your actual installation. If you have had previously identified issues, expect them to offer alternative seal support designs to address those problems thoroughly.
Swagelok Northern California has an expert team of certified seal support system engineers who can be available every step of the way. Every day, our engineers are out in the field or meeting virtually helping Bay Area refineries with both retrofits and new pump seal support systems. If you have a problem, we've seen it before.
We know the local challenges and have the experience to quickly and accurately prepare mechanical seal support design calculations, then deliver them to you in a thorough Process Sheet. When you're ready, we can also design, fabricate, and assemble new seal support systems to spec with the highest quality components. So, who should you call? Us.
Swagelok Northern California can help you with all of your mechanical seal support design calculations and fabrication questions or needs. Contact our team today by calling 510-933-6200.
---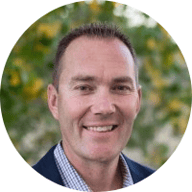 About Paul Lesnau | Sales Manager, Business Development Manager, and Field Engineer
Paul holds a B.S. in Mechanical Engineering from North Dakota State University. Before joining Swagelok Northern California, he was the West Coast Regional Sales Manager for an organization based in Illinois involved in pneumatic and hydraulic applications where he supervised product distribution throughout the western United States, Canada, and Mexico. While in this role, he was able to help provide technical and application-specific expertise to customers and distribution to drive specifications.