Mitigate Dry Gas Seal Failure Modes With One Simple Solution for California Refineries
by Malik Durojaiye, on 10/5/21 9:00 AM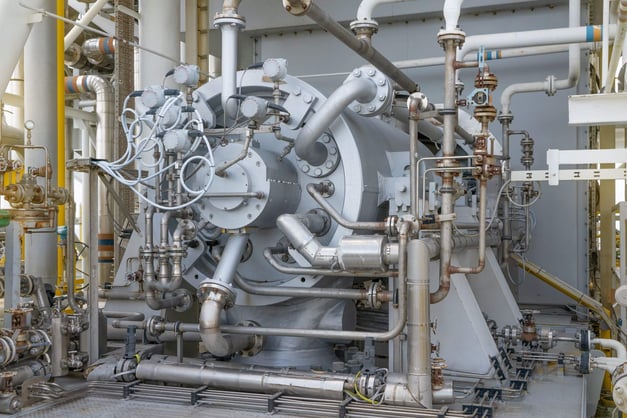 Dry gas seals are often the preferred choice for refineries due to needing less maintenance and having lower service costs than other seal choices. If correctly set up and integrated, the service life of dry gas seals is approximately ten years without refurbishing. Nevertheless, dry gas seals and their components do fail, leading to dry gas seal failure modes. As dry gas seal failure can limit operations and be highly detrimental to production efficiency, component failure should be mitigated as much as possible.
Damage to components of a dry gas seal and the ultimate failure of a dry gas seal could occur in several ways. First, components of the seal support system could be improperly used based on the chemicals involved in the operation, leading to increased corrosion of components. Second, poor integration of a hodge-podge of parts results in additional wear and tear. Finally, there could be issues with the dry gas seal support system. These issues include ineffective filtering and regulating of seal gas and buffer gas and poor monitoring of seal performance.
These problems—increased wear and tear and an ineffective seal support system—are dry gas seal failure modes. By examining the problems that lead to dry gas seal failure modes, Northern California refineries can work to mitigate failure and improve operations.
Dry Gas Seal Failure Mode: Increased Component Wear and Tear
The components of a dry gas seal need to be compatible with the flow, pressure, volume, and temperature of chemicals used in processing. Different chemicals will vary in many aspects, including their reaction to high heat. Changes in pressure can be particularly problematic if components are not correctly designated for that pressure. The various chemicals involved in processing different substances—such as oil, fuel gasses composed of hydrocarbons, and hydrogen gas—need to be appropriately considered for each dry gas seal system component.
Additional consideration needs to be made for the buffer gas used in a dry gas seal. A dry gas seal depends on a pressure differential to create the separation between seal faces. Thus, the type of gas used to create separation and gas changes to pressure and temperature must be considered before integrating components into a dry gas seal system.
Not only do different chemicals react differently to changes in temperature—which can be problematic—but different chemicals have different corrosive properties that need to be reviewed before integrating components into the dry gas system.
Dry Gas Seal Failure Mode: Corrosion
Different molecules used in processing have other chemical properties that react differently to the materials used throughout the dry gas seal support system. For instance, hydrogen gas can be corrosive to some types of metals.
Hydrocarbon processing for certain fuels may involve corrosive impurities. Frequently found impurities in hydrocarbon processing include chlorides, organic acids, and sulfur. Components of the dry gas seal system should maintain integrity when coming into contact, even with corrosive chemicals.
Dry Gas Seal Failure Mode: Poor Support System Integration
Components of a dry gas seal support system need to be fully integrated to prevent gas seal failure. The pressure, volume, and temperature of the gases used in production need to be considered for each component. Further, the flow of gases needs to be adequately controlled as each component works in unison. A poorly integrated component within the gas support system may change pressure, volume, or flow of substances throughout the system, making monitoring changes difficult. On the other hand, a fully optimized seal support system can ensure effective operation and monitoring.
Mitigate Dry Gas Seal Failure Modes with Expert Guidance
Incompatible components or materials incompatible with the chemicals used in processing will likely lead to gas seal failure. This issue is both costly in terms of repairs and production delays. However, a fully optimized seal support system can limit wear and tear on components, properly regulate gasses used in processing, and effectively monitor seal performance to allow for problems to be curtailed before getting out of hand.
An expert in gas seals can help identify the components and optimal seal support system needed for processing based on the gasses being used and the intended purpose. Ultimately, a fully integrated support system will limit maintenance costs and production delays. Therefore, it is ideal to work with an expert on dry gas seals and dry gas seal support systems to get a fully integrated and optimal dry gas seal support system.
At Swagelok, we understand the importance of designing and fabricating support systems that will maximize uptime for equipment using dry gas seals. For decades we've been helping process and manufacturing companies in Northern California and Western Nevada to improve component reliability and mitigate dry gas seal failure modes.
Our Field Engineers are available for consulting at your facility or online. We'll work closely with you to understand your specific process requirements. With this understanding, we'll design, fabricate, and thoroughly test your dry gas seal support systems following ISO 9001 standards. The result: a dry gas seal support system that boost uptime and minimizes any time you spend troubleshooting.
To find out more about how Swagelok Northern California can help you with your dry gas seal and all your seal support system needs, contact our team today by calling 510-933-6200.
---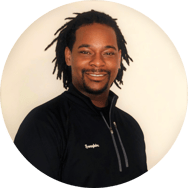 About Malik Durojaiye | Field Engineer, Assembly Services
Malik Durojaiye began his Swagelok career in 2019 as a Custom Solutions Engineer in our Assembly Services group. Prior to Swagelok, Malik developed as a design engineer as well as a manufacturing engineer for 6 years serving Kentucky and California with Altec Industries; a leading provider of products and services to the electric utility, telecommunications, tree care, lights and signs, and contractor markets.