Selecting a Better Gas Changeover Panel Design for Northern California Refineries
by Morgan Zealear, on 9/3/21 9:00 AM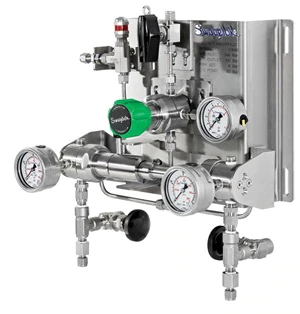 Gas changeover panels are critical for the functioning of a gas distribution system. They allow for gas cylinders to be changed without disrupting operations and are immensely important for reducing gas pressure in the distribution system. A poor functioning gas changeover panel may result in operations needing to be shut down to allow for changeover of gas cylinders or may result in damage due to the build-up of high-pressure gases. It is therefore critical to have a well-operating gas changeover panel to meet refinery needs.
Choosing a changeover panel that best meets refinery needs should be done with consideration of operating processes. Changeover panels need to properly fit with existing components and design specifications. Further, gas panels need to work properly with the molecular composition of gases as well as the temperature and pressure level reached by gases in the system. As such, the choice of gas panel design makes a significant difference in maintaining undisrupted refinery operations.
The Importance of Panel Design and Reasons To Seek a Better Design
There are many considerations when it comes to choosing a gas changeover panel design. These considerations may influence the longevity of the gas panel as well as efficiency in operations. Specifically, the characteristics of gases in the operation and the end-use application are both important for choosing a panel design.
Gas Pressure, Temperature, and Composition
The pressure and temperature of gases during operations can be significant. Gas changeover panels need to meet both temperature and pressure specifications of a system to ensure safe operations. The compositions of gases in a system also requires consideration as gases may cause varying levels of corrosion based on their chemical interaction with different materials. Choosing a gas changeover panel composed of incompatible materials, temperature, and pressure specifications will likely result in costly and frequent replacements of panels as well as a slowdown of operations. Further, gas changeover panels that do not meet temperature and pressure specifications could result in safety issues with leaks of gasses and the building-up of pressure in the system.
End-Use Applications
The end-use application of gas changeover panels influences the optimal design choice. Gas changeover systems can be used in analytical installations, such as in refineries. There are variations in the size of the operation, the amount of daily use, and the flow rate of gas substances going through the changeover panel system. As such, the end-use application as well characteristics of the operation need to be considered when purchasing a gas changeover panel.
For these issues, panel design is very important for continued effective operations. Luckily, there are many options in panel design to fulfill gas changeover needs.
Options in Panel Design
Changeover gas panel design needs to ensure safety, continual operations, and accommodate unique design specifications based on infrastructure. To meet these needs, there is a multitude of gas changeover panel options.
Components to Ensure Safety and Continual Operations
Panels can be equipped with numerous additional components. External alarms can be placed on the unit to alert technicians to changeover issues. Emergency supply feeding can be incorporated into the gas changeover system in case problems exist in the normal flow of gasses. Purging valves can be incorporated into changeover panels to prevent water and dust from entering the system while allowing continual airflow. Depending on the processes, low-pressure regulators can be used to make sure accurate control of gas pressure is being achieved for operations. Not only can gas changeover panels be upgraded to ensure safety and normal operations but they can be customized to fit unique infrastructure requirements.
Unique Operation Specifications
The use of automation and the number of cylinders used in operation may differ between refineries based on infrastructure. When possible, automation allows for human capital to be utilized elsewhere in processing. As such, a refinery may choose to utilize gas changeover panels that are more automated during changeover events by following pressure readings.
The number of cylinders and size of panel used in processing may also differ based on the infrastructure. Whereas some gas changeover panels are equipped for only a few cylinders, others can accommodate racks of cylinders. Not only does the number of cylinders differ between operations but the location of the cylinders differs as well. To that end, there are connection options that typically allow for connections at various angles laterally and below the gas changeover panel. A refinery may also decide to use standardized gas changeover panel templates to allow for upgrades and changes to components of panels as processes are updated throughout time. The size of the panel also needs to accommodate the needs of the refinery. More cylinders and the connections to those cylinders will require larger panels.
Turn to Swagelok for Your Changeover Panel Needs
Acquiring a local vendor for gas panel needs has clear benefits. Gas changeover panels can be quickly acquired to allow for uninterrupted processing. Local experts can help select properly fitting gas changeover panels based on design specifications. Field Engineers will consider gas pressure, gas composition, and flow rates to determine optimum changeover panel design. They can help with custom design plans that allow for easy removal and attachment of components.
Swagelok provides gas changeover panels to the Northern California region and has the expertise to promptly find gas changeover panels that allow for continual effective processing. Swagelok has been a leader in providing products for industries in the areas of alternative fuels, chemical refineries, oil and gas, power, and semiconductors.
To find out more about how Swagelok Northern California can help you meet critical refinery needs when you need a gas changeover panel design, contact our team today by calling 510-933-6200.
---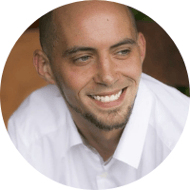 Morgan Zealear | Product Engineer – Assembly Services
Morgan holds a B.S. in Mechanical Engineering from the University of California at Santa Barbara. He is certified in Section IX, Grab Sample Panel Configuration, and Mechanical Efficiency Program Specification (API 682). He is also well-versed in B31.3 Process Piping Code. Before joining Swagelok Northern California, he was a Manufacturing Engineer at Sierra Instruments, primarily focused on capillary thermal meters for the semiconductor industry (ASML).