Spot Sampling vs Gas Analyzer: Is it Time for Bay Area Refineries to Make the Update?
by Morgan Zealear, on 8/6/20 8:45 AM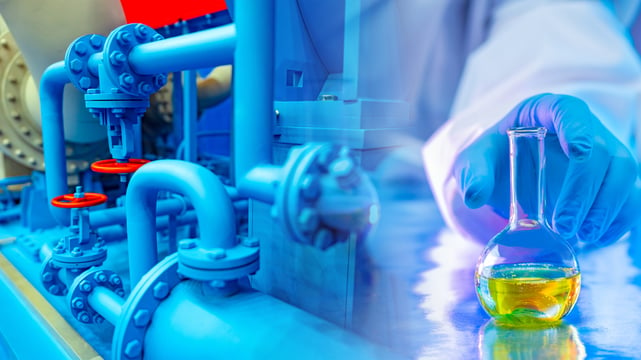 Refineries around San Francisco, CA have to be especially on their toes when it comes to sampling for emissions because oversight agencies like the Bay Area Air Quality Management District (BAAQMD) will audit to make sure their stringent monitoring requirements are met. That's why a variety of new health, safety, and environment (HSE) regulations over the past few years, ranging from the Environmental Protection Agency's (EPA) Refinery Sector Rule to ever-evolving local requirements, have increased the use of gas analyzers.
But is it worth it to make an make the gas analyzer purchase, too, for your unit? The answer: It depends.
Let's go through the pros and cons of spot sampling vs gas analyzers so you can get a feel for which type will work best for your specific refinery processes and applications.
Weighing Spot Sampling vs Gas Analyzer Appropriateness
Whether you continue with an upgraded spot sampling method or move on to gas analyzers will depend on cost considerations, placement needs, accessibility, and sample timing. So, let's do an apples to apples comparison with those requirements in mind to see how each stacks up for your needs.
We'll start with what's most familiar—spot sampling.
Pros and cons of spot sampling
Spot sampling is used extensively for testing wastewater basins and process fluids as it enters and exits stages of the process. So there is a lot of flexibility when an operator can take the sample. The process of getting a spot sample is fairly straightforward and can be done by even lower-skilled operators.
All you need is a grab sample system panel to be installed out in the field at a good location to get a representative sample. It should also be easy for the operators to access and correctly operate. Samples taken are transported to the refinery lab for analysis. This method of sampling is often chosen when the lab already has the capability to do the required tests.
Benefits of spot sampling
Installed costs are low.


Sample can be taken and analyzed later, or if local equipment is not working, it could be sent off-site.


Spot sampling vs gas analyzers provides lower maintenance cost and effort.


No calibration work is required in the field as the refinery's lab is already calibrating their testing equipment.
Disadvantages of spot sampling
An operator must be available to go out and take the sample.


The exact sample time may not be known or operational factors in the unit may delay an operator from taking the sample at the desired time.


Sample containers must be maintained in a ready state. For liquid samples requiring a glass bottle, this can be trivial. But for gas samples requiring a clean cylinder, this can mean extra work and some planning to have the correct containers available.


Samples must be properly sealed and stored prior to analysis in the laboratory.
Pros and cons of continuous sampling
Some measurements, such as the flare gas net heating value, require real-time monitoring to meet the EPA's Refinery Sector Rule while other flare gas measurements may not necessarily need to be in real-time. Still, if there is a risk of a fine for missing a sample and the operational simplicity from continuous monitoring, a real-time analyzer can be worth the up-front cost.
A continuous analyzer system is installed in the field at or near the sample point. The sample point is just a connection that is piped or tubed over to the analyzer, which is continuously receiving new sample material to analyze. Different types of analyzers will have different times between samples. After each test is completed, it is reported to the distributed control system (DCS) and the next test is started immediately. This way, tests are never missed and the data is widely available to refinery personnel.
Benefits of using a gas analyzer
Samples can be taken automatically with no operator time required.


More frequent data is available, which can be more useful for troubleshooting than grab sample data.


Data is automatically recorded in the refinery's DCS.


Alarms can be programmed into the DCS system if a measured value gets too close to a violation point.


If other functions such as calibration are automated, then the associated record keeping can also be automated.
Disadvantages of gas analyzers
Continuous analyzers require more complex installations.


Often a sample pump is needed to ensure a good representative sample reaches the analyzer in a timely fashion


The system designer must take care to ensure that the travel time from the process line to the analyzer is known and acceptable for the service.


Modern gas analyzers such as a calorimeter will have various check and calibration gasses that need to be run on the manufacturer's recommended intervals. Though the more of these regular checks that can be automated by a properly designed and implemented system, the easier it is for maintenance to correctly perform the work.


Continuous analyzers can be expensive to maintain when there are problems.
A Side-by-side Comparison of Spot Sampling vs Gas Analyzers
| | | |
| --- | --- | --- |
| | Spot Sampling | Gas Analyzers |
| Cost Considerations | The lowest cost option, even if substantial piping is needed from the sample point to a sample station | Highest installed cost |
| Placement Needs | With a smaller footprint, spot sampling stations are often easier to place and meet modern ergonomic requirements. | Often provides much more flexibility for locating the analyzer away from the process area if desired |
| Accessibility | Installation must be accessible and safe | Once installed, operations personnel do not need to regularly access |
| Sample Timing | As required, regardless of operator availability | Can be continuous so samples never missed |

Whether you ultimately decide on a spot sampling station or a gas analyzer, a good Design/ Build sampling station partner can be key to executing these projects. Bay Area refineries have more restraints in terms of space and local regulations that may require a custom solution. Whether you need a full grab sample station or just a manifold and support systems for a process analyzer, you'll want to reach out to a vendor who can be on the ground, locally, and understand the particular design constraints you face.
Sampling Support Right Here, Locally
Swagelok can not only design, fabricate, and assemble grab sample system panels, but we also offer complete Design/ Build services for all of your continuous gas sampling system needs. We will send our expert Field Engineers to your site to help with proper sample point selection, tubing routing to the analyzer, manual or automatic manifolds for check gasses and calibration gasses, and any other site-specific challenges.
Swagelok will design and custom fabricate your new sampling system to the highest quality at our local Northern California facility. Don't rely on a distribution network that doesn't have reliable experience with fittings and valves. We know our products and the local refineries, so we deliver to the highest specs. You can know quality work by how the company backs it. Everything we build is covered by the best Lifetime Warranty in the industry.
From spot sampling to gas analyzers, Swagelok Northern California can help you with all of your sampling system needs from design through fabrication. Contact our team today by calling 510-933-6200.
---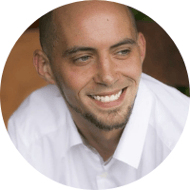 Morgan Zealear | Product Engineer – Assembly Services
Morgan holds a B.S. in Mechanical Engineering from the University of California at Santa Barbara. He is certified in Section IX, Grab Sample Panel Configuration, and Mechanical Efficiency Program Specification (API 682). He is also well-versed in B31.3 Process Piping Code. Before joining Swagelok Northern California, he was a Manufacturing Engineer at Sierra Instruments, primarily focused on capillary thermal meters for the semiconductor industry (ASML).