Two Chances To Show Off Your Fluid System Brilliance
by Jeff Hopkins, on 4/5/17 8:30 AM
Earn fame and fortune by identifying and/or solving recurring industry problems
---
Have you ever thought you could really make your mark in fluid systems design if you had the right opportunity? Now you have two opportunities: The Nagging Fluid System Challenge and the Fluid Genius Challenge. Both competitions are being run on the Herox platform and are sponsored by Onnovate LLC. Together the two challenges carry a total prize amount of $50,000.
---
Nagging Fluid System Challenge
The first challenge (the Nagging Fluid System Challenge) is to identify and define a recurring problem in a gas or liquid process that involves fluid system components that plagues your industry. These problems are common to an industry or type of industrial system, but for some reason, have not been fixed.
The industry could be aerospace, chemical/petrochemical, food processing, life sciences, oil and gas, power, semiconductor, shipbuilding, alternative energy or any other industry with a critical gas or liquid application.
This challenge is ideal for someone in engineering, operations, or maintenance — people already on the front line of an industrial plant or facility. If you actually understand what's happening on the floor, you are in a good position to spot the problems.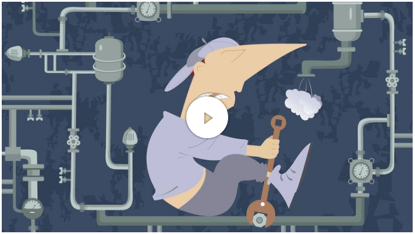 Why haven't these problems come to light before? Maybe the people who really know the skinny simply don't have the power or voice to bring them forward. When they do speak up, who is taking note? And what is the incentive to point out a problem or way to improve something, however small? Perhaps all that's needed is the simple chance and forum to be heard.
Now you have one. Start now by registering. Submit your entry before the deadline - 2:00 PM Pacific on April 25. Judging will begin on April 26, with the winners to be announced at the end of May. The Nagging Fluid System Challenge has six prizes available of $2,500 each to be awarded to the entrants that best define a problem, situation, or procedure to be improved. The single best case for improvement may receive an additional $5,000.
You don't even have to solve the problem. But if you do have a solution, read on
Enter both challenges, and you could win up to $22,500!
Fluid Genius Challenge
Identifying a recurring problem is only the first step. How can that problem be solved using high quality stainless steel fluid system components? Your solution's design should contain high quality, stainless steel fluid system components in a size of 2" or less. These components will make up a good portion of the total cost (typically at least 20 percent).
If you have that answer, you have a shot at still more prize money. Entrants in the Fluid Genius Challenge that present the best combined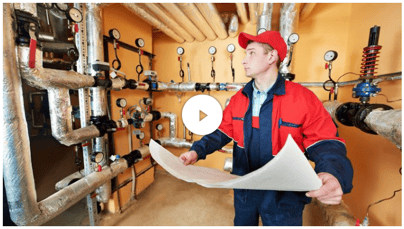 problem and solution can win a $15,000 first prize, a $10,000 second prize or a $5,000 third prize. The Fluid Genius Challenge follows the same schedule, with judging to start April 26 and winners to be announced at the end of May.
So register now, and submit your entry before the April 25 deadline.
Solutions that can be applied to more than one problem/situation or can be used across industries are highly encouraged.
So start looked at ways that fittings, valves, hoses, regulators, quick connects, measurement devices, filters and tubing can be combined to make a recurring problem go away.
Everyday heroes can make systems perform a lot better. Here's your chance to be one of those heroes.
---
additional resources
---
get in touch
In a hurry or have a question? Please click here to get in touch - we respond fast! Or call 510-933-6200.
---