Why Gland Packing for High-Pressure Processes Should Be Replaced
by Malik Durojaiye, on 2/17/21 8:45 AM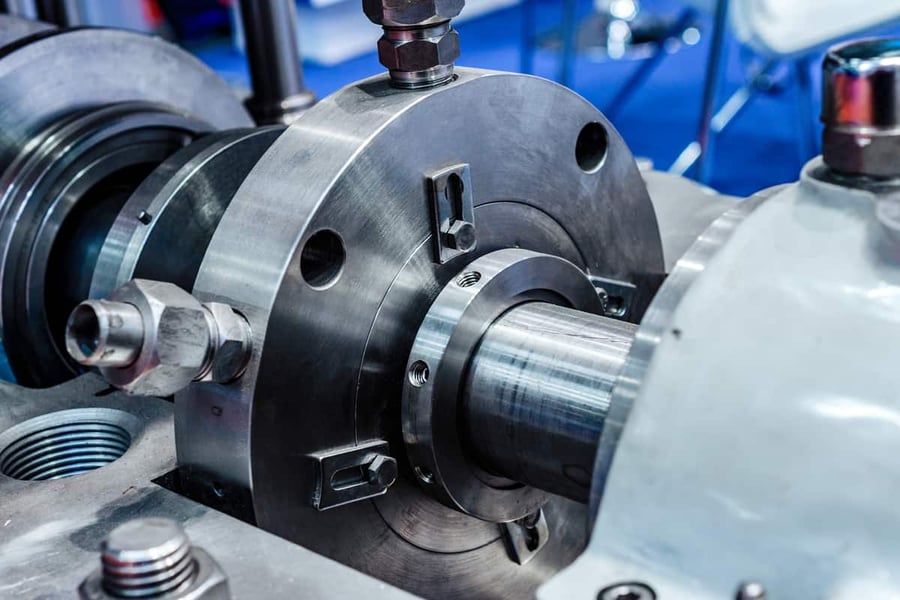 Historically, gland packings have been an easy and effective way to seal a pump. When mechanical seals were first being developed, gland packing was sustainably inexpensive and very popular in the refining industry. Now, many Bay Area refineries are conducting high-pressure processes and gland packing may no longer be the best solution to meet regulations such as those set forth by Cal/OSHA or BAAQMD.
To avoid sanctions and fines due to outdated seal technology or inadequate seal support capabilities, and to get the most out of your high-pressure pumping applications, it may be necessary to replace gland packing with a mechanical seal. In this article, I will discuss the best high-pressure seal support system for optimal leak security.
Potential Downsides to Gland Packing
Some maintenance departments may take a short-term look at the cost of packing—and the small amount of labor necessary to replace or re-tighten a packing system—and incorrectly conclude it is still a low-cost option. They're familiar and may be hesitant to change but they should consider the potential downsides to operating an outdated system.
Insufficient Leak Prevention
The most common criticism of gland packing systems is that they are not as effective as a good mechanical or dual mechanical seal system in sealing and preventing leaks. This is especially true in California where regulations continue to be more strict. Leak prevention alone is an excellent reason to change. But there is also an economic impact.
Increased Costs Due to Energy Loss
Relying on inexperienced maintenance personnel to re-tighten gland packing often results in overtightening. Overtightened packing creates unnecessary friction against the spinning shaft in a pump. This heat can wear out other parts and result in an increase in costs associated with pumping power. In fact, the use of gland packing can result in up to six times more lost energy due to friction than a mechanical seal. If that extra electricity cost has always been there, a facility may not even realize they should be doing better.
Overtightening of packing also leads to more wear of the packing and more frequent leaks—which is the opposite of the seal systems' goal.
Mechanical Seals and Seal Support System Advantages
Modern mechanical seal support systems provide a vastly superior seal. The advantages of leveraging a mechanical seal and compatible seal support system, as compared to gland packing, include:
Reduced leakage
Reduced chances of product loss
Reduced risk of personnel exposure
Fewer chances that a new regulatory guideline release would require replacement
A properly installed mechanical seal system with the right seal support system will be far more reliable than gland packing. Overheating and frictional losses will also be greatly reduced, extending the equipment lifecycle and reducing pump lifetime costs. In today's difficult refining marketplace, reduced lifecycle cost matters.
Another thing to consider is maintenance. New cartridge format seals are more prevalent than ever and simple to install or replace if needed. These modern designs have greatly shrunken the maintenance labor difference between a mechanical seal and a gland packing system. The cartridges typically slide in and out very easily and quickly for a more efficient maintenance routine.
Make the Switch From Gland Packing for High Pressure to Mechanical Seal Support Systems
A mechanical seal is only as good as its seal support system. In comparison to mechanical seals, the range of seal support system options is far more complex. You don't need to be an expert, let your partnerning vendor help. An experienced mechanical seal vendor can explain why one API plan will provide longer seal life than another and how good panel design and instrumentation reduce maintenance costs. They can also advise you on the seal support system plans and configuration options available for each of the mechanical seals that are replacing gland packing seals.
A local mechanical seal support vendor with substantial industry experience should be involved early on in an upgrade to make sure you are getting the right seal support plan and best seal fluids for your application. The right seal support system will keep your seal temperatures down, provide ample viscosity for a smooth and efficient running pump, and keep the process fluid inside the system.
Swagelok has more than five decades of experience in helping petrochem refineries in Northern California successfully make the transition from gland packing seals to mechanical seals and seal support systems. The Swagelok team understands the age of many Bay Area refining facilities and the unique spacing and obsolete equipment compatibility challenges that can impose on projects. From initial on-site consultation and custom design of seal support systems to careful assembly and rigorous testing, Swagelok covers the full spectrum of mechanical seal support system services. Plus a Swagelok seal system is backed by the best lifetime warranty in the industry.
To find out more about how Swagelok Northern California can help you obtain the best performance from mechanical seals that have replaced gland packaging seals, contact our team today by calling 510-933-6200.
---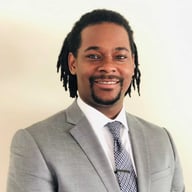 About Malik Durojaiye | Custom Solutions Engineer, Assembly Services
Malik Durojaiye began his Swagelok career in 2019 as a Custom Solutions Engineer in our Assembly Services group. Prior to Swagelok, Malik developed as a design engineer as well as a manufacturing engineer for 6 years serving Kentucky and California with Altec Industries; a leading provider of products and services to the electric utility, telecommunications, tree care, lights and signs, and contractor markets.