Why the API 682 Mechanical Seal Leak Test Procedure Isn't Enough
by Paul Lesnau, on 12/15/20 8:45 AM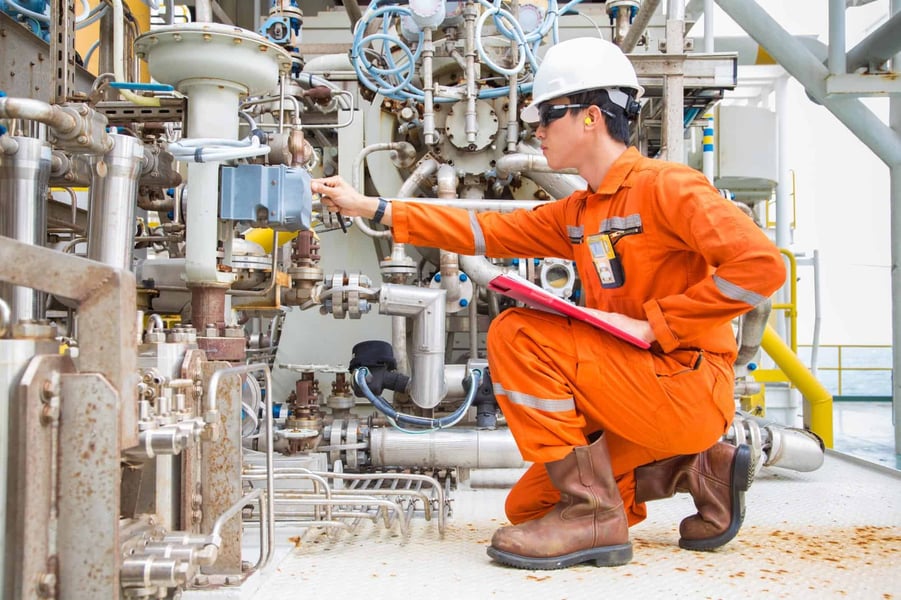 A brand new mechanical seal provides a specific level of protection against pump leakage, but by itself, it can't necessarily ensure the level of leak protection you need in your Northern California refinery. Here's why: The API 682 Integrity Test is designed to identify mechanical seal manufacturing defects and assembly errors. This mechanical seal leak test procedure isn't designed to simulate the seal's actual performance under operating conditions, and the test certainly has its limitations.
Mechanical Seal Leak Test Procedure Limitations
One test is used regardless of seal design. It doesn't differ according to seal arrangement, materials, face technology, size, or mating ring proportions. These and several other factors affect seal performance. Even though most mechanical seals effectively seal both air and liquids at low pressure, not all do. For example, high-pressure seals with low balance ratios satisfactorily seal liquids but leak air. Mechanical seals with polished faces have less air leakage in comparison to special (matte) face finishes. Contacting seals have less leakage than non-contacting seals. So one test doesn't cover all bases.
The API 682 Integrity Test permits a maximum pressure drop of 0.14 bar (2 psig) over a five minute period from a maximum 28 liter (1cu ft) reservoir pressurized to 1.7 barg (25 psig). This represents a leakage rate of 56.9 g/hr of air, based on the ideal gas laws.
Refinery Needs Exceed the Mechanical Seal Leak Test Procedure Specs
For a Bay Area refinery concerned with fugitive emissions and possible sanctions from Cal/OSHA or BAAQMD, that leakage rate is unacceptable. So, even though the API 682 Integrity Test can catch manufacturing defects, you're not guaranteed leak-free performance. That's where mechanical seal support systems bridge the gap between the mechanical seal leak test procedure limitations and a refinery's stringent requirements.
Proper Seal Support System Configuration Is Critical
A seal support system properly configured for your mechanical seal and pumping process helps minimize the chance of pump leakage. There are near-infinite combinations of pumping conditions, mechanical seals, and seal support systems. To help navigate this complexity of options, I recommend seeking the guidance of an experienced seal support system supplier. They'll work with you to assess the specific requirements of each pump, mechanical seal, and process conditions. Based on the assessment, they'll recommend the mechanical seal support system plan and configuration to help ensure you comply with Cal/OSHA and BAAQMD regulations and extend the mechanical seal's life.
Proper configuration tailors the seal support system to the specific temperature, pressure, and process fluid conditions of the pumping process. Components are selected to help ensure the optimum operating environment for each mechanical seal.
Managing Temperature
Coolers or heat exchangers rated to maintain process or flush fluid at a temperature to sufficiently remove heat from seal faces and prevent thermal distortion of seal faces that inevitably result in leakage
Thermometer and temperature transmitter to measure temperature and proactively alert to

excessive temperature variations

that could be problematic
Managing Pressure
Barrier fluids pressurize by nitrogen, bladder accumulator, piston accumulator, or an external pump to maintain the correct between-seal pressure for dual/tandem seal arrangement
Valves, pressure gauges, and pressure transmitters to

monitor pressure and alert to variations

that could lead to unacceptable leakage across inboard and outboard seal faces
Process Fluid Conditions
Strainers or cyclone separators to remove particulates from process fluids to prevent damage to seal faces

Water or steam flush

to the atmospheric seal side to prevent crystallization or coking of high-temp hydrocarbons on the seal
A well-configured echanical seal support system begins with matching the proper seal support plan to the mechanical seal type and then refines the plan with components tailored to the specific pumping conditions.
Don't Forget: Design For Accessibility And Maintenance
A properly configured mechanical seal support system will incorporate the components and function to maximize pump reliability. That configuration should also provide easy accessibility by operations and maintenance personnel.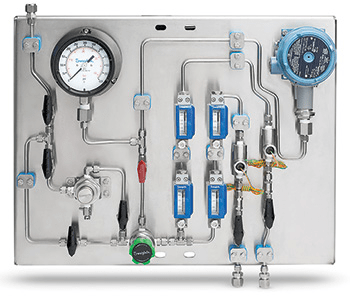 With hundreds to thousands of centrifugal pumps in your refinery, best practices in panel design, tubing geometry, and location of vents and gauges facilitate efficient visual inspection and maintenance. Good design reduces inspection time. Good design reduces maintenance time. Good design is as important as proper configuration in helping refineries maintain pump reliability and avoid leakage that incurs regulatory sanctions.
Swagelok: Helping Refineries Minimize Mechanical Seal Leaks
For more than 50 years Swagelok has been working with refineries in Northern California. Our expert Field Engineers are available to consult on-site to assess your requirements and recommend solutions tailored to your specific pumping needs. Swagelok's petroleum industry experience, highest-quality components, and assembly services enable us to design, fabricate, and test (following ISO 9001 quality standards) mechanical seal support systems to help minimize mechanical seal leaks and meet stringent California environmental standards.
To find out more about how Swagelok Northern California can help you select the right API plan for dry gas seals for your specific process needs, contact our team today by calling 510-933-6200.
---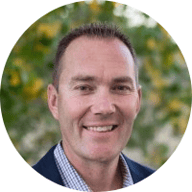 About Paul Lesnau | Sales Manager, Business Development Manager, and Field Engineer
Paul holds a B.S. in Mechanical Engineering from North Dakota State University. Before joining Swagelok Northern California, he was the West Coast Regional Sales Manager for an organization focused within the pneumatic and hydraulic industry where he supervised product distribution throughout the western United States, Canada, and Mexico. While in this role, he was able to help provide technical and application-specific expertise to customers and distribution to drive specifications.