Your API Plan 72 Needs Protection: How to Ensure Optimal MTBF for Seals in California Refineries
by Malik Durojaiye, on 9/9/21 9:00 AM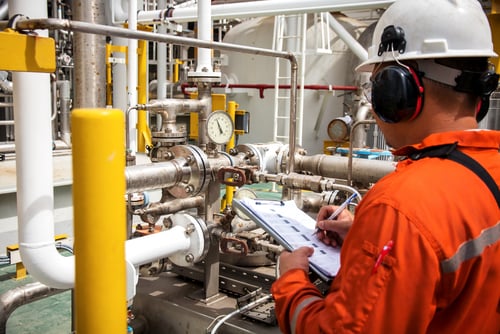 API Plan 72 delivers an external, low-pressure buffer gas, typically nitrogen, to a dual seal arrangement with a dry gas containment seal in the outboard position. The buffer gas flushes primary seal leakage away from the dry containment seal, preventing or diluting fugitive emissions. Plan 72 works in conjunction with a leakage collection system—Plan 75 for condensing leakage or Plan 76 for vapor—to safely remove primary seal leakage from the seal chamber.
Dry containment seals are powerful modern mechanical seals that don't require a liquid lubricant, and special consideration needs to be given to the mechanical seal support system to keep these seals running smoothly. The best way to address Plan 72 failures is to prevent them in the first place by being proactive. In this article, we'll look at some of the most common issues with API Plan 72, protection measures you can take to ensure optimal MTBF, and why the best way to ensure API Plan 72 protection is to consult with a seal support systems expert.
Why API Plan 72 Protection Matters
Because dry gas seal faces are designed with extreme precision to allow operation without liquid lubrication and cooling, it's critical to protect them from contaminants and abrasive media. Plan 72 is designed to achieve this with a buffer gas, but pressure and flow must be carefully monitored and controlled to ensure the process fluid is isolated from the containment seal. Too much pressure and buffer gas can contaminate the process. Too little, and buffer gas won't flow—potentially exposing the containment seal to dangerous process fluids and leaking them into the air. An API Plan 72 system should be designed with pressure monitoring and regulation in mind to ensure it can respond to process changes and maintain consistent operation.
Too often, plant maintenance takes care of primary systems while neglecting support systems like nitrogen gas supply and flare pressure—but these are just as important as the primary systems to ensure safe operation. For example, nitrogen use in other parts of the plant can cause pressure changes that affect Plan 72 operation. These support systems should be closely monitored and regulated. For complex systems like API Plan 72, it is wise to consult with seal support system specialists to make sure every factor is accounted for.
Tips for Maintaining API Plan 72 Protection
API Plan 72 protection depends on ensuring the proper flow of buffer gas. The job of the buffer gas is to flush liquid, solid, or vaporous contaminants away from the containment seal and towards a vent or drain. Because the buffer gas has such a low density compared to a liquid flush, though, small changes in pressure or composition can compromise its ability to sweep away heavier particles.
The buffer gas must be clean and dry for the dry gas containment seal to operate safely and reliably. A filter is recommended to remove any moisture and particulates from the buffer gas before it is delivered to the seal chamber.
The arrangement of the components is a very important aspect of API Plan 72 protection. The buffer gas must be delivered close to the seal faces while the vent and drain should be positioned away from the seal faces, ensuring the pressure differential keeps fluid moving in the right direction.
A bushing in the containment chamber physically separating the buffer inlet and the vent or drain allows seal chamber pressure to be monitored at all times. When used with a transmitter and alarm system, it can alert you immediately to any significant pressure changes that might jeopardize the seal support system.
When using Plan 75 or 76 with Plan 72, automated systems can also monitor primary seal leakage and let you know when conditions change. Excessive leakage may indicate a problem with the primary seal or process line pressure. If leakage suddenly drops, this may be a sign that the buffer gas isn't doing its job and process media is leaking from the secondary seal, or that buffer gas pressure is too high and is penetrating the primary seal.
Seek Local Expertise for API Plan 72 Protection
If you're experiencing problems with your API Plan 72 seal support system, or if you just want to better understand what proactive steps you can take to ensure API Plan 72 protection and performance, Swagelok Northern California can help you troubleshoot and recommend solutions. Our local Field Engineers will conduct an onsite analysis of the pumping process, identify factors that undermine performance, and recommend components, design changes, upgrades, or replace seal support systems if necessary.
If you're looking for an upgrade, we have several options for API Plan 72 systems that combine Plan 72/75 or Plan 72/76 in a single panel layout for ease of use and clear monitoring of process conditions. We can recommend the components and options that will work best for your system and assemble a custom panel for your needs. Swagelok has the experience and expertise in API Plan 72 protection to help ensure you're getting the safest, most efficient performance possible from your systems.
To find out more about how Swagelok Northern California can help you with API Plan 72 protection and all your seal support system needs, contact our team today by calling 510-933-6200.
---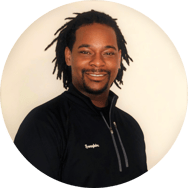 About Malik Durojaiye | Field Engineer, Assembly Services
Malik Durojaiye began his Swagelok career in 2019 as a Custom Solutions Engineer in our Assembly Services group. Prior to Swagelok, Malik developed as a design engineer as well as a manufacturing engineer for 6 years serving Kentucky and California with Altec Industries; a leading provider of products and services to the electric utility, telecommunications, tree care, lights and signs, and contractor markets.