Why Gas Panel Design Layout Customization Options Are Critical for Northern California Industries
by Morgan Zealear, on 6/22/21 12:00 PM
Northern California refineries operating for decades have hundreds of gas panels to control the delivery of industrial gases such as nitrogen, carbon dioxide, and helium used for blanketing, purging, pigging, and pressure testing. As these panels and the gas distribution systems age or become outdated there's a prime opportunity to replace them and standardize your gas panel design layouts.
You can make the case that every component of a gas distribution system is critical to safe and efficient operations. I won't disagree. Because the panel is the primary gas pressure control point, its design and layout assume greater importance regarding safety and efficiency. And although you might be tempted to replace aging components by ordering directly from a vendor's catalog, I've seen too many instances where that method proved problematic for reasons such as:
Difficulty finding the correct replacement parts
Panels are so outdated that replacement parts are no longer available
Modifications to retrofit new components requiring more downtime than anticipated
What may seem like the quickest way to remedy the problem often turns out to be more complicated and expensive than expected. More often than not, you'll be better off replacing the entire panel.
When you do have an opportunity to replace an aging gas control panel, you'll benefit from the guidance of certified pressure control fluid system advisors who have significant fluid systems design experience. With their help, you can standardize on panels and components that are designed for easier and safer operations. Here's how you'll benefit from taking that approach to achieve gas panel design layouts customized to your applications.
Evaluate Existing Systems and Identify Areas for Improvement
A certified pressure control fluid system advisor can evaluate existing gas control panels and their systems to identify design issues that could be hindering smooth operations, present safety issues, or make it difficult to conduct routine maintenance. Best design practices include:
Selection of the

proper regulator

, either one-stage (single pressure regulator) or two-stage (dual pressure regulator) arrangement; in some instances, a single regulator can replace a dual regulator
Intuitive gas panel design layout, including optional color-coded regulator and valves, to promote safe operations
Modular panel design with all parts and components accessible for easy inspection and maintenance
Panel size to match standard gas bottle width eliminates the need to stagger system placement
As a result of an on-site evaluation, you'll receive a detailed report for each gas panel that is a candidate for replacement. The report will include the recommended gas panel design layouts for each panel and the specifications of the components used in each panel. The designs will be customized to address the specific gas control requirements and help ensure the safety of the gas distribution system and efficient operations.
From Gas Panel Design Layout to Fabrication

If you work with a gas distribution systems vendor like Swagelok to conduct the evaluation of aging gas control panels, we'll be able to quickly transform the recommended gas panel design layouts into panels configured to the specific needs of your application. We carry an extensive inventory of high-quality components in our facilities in Fremont, Santa Clara, and Concord.
Our certified local technicians will fabricate the gas panels leak-tight Swagelok components and fully test them prior to delivery. Our panels are designed and built using minimal threaded connections to avoid leaks. Panels are clearly labeled for easy and intuitive operations.
Gas panels and distribution systems are backed by Swagelok's Limited Lifetime Warranty.
Being local, Swagelok is always available for ongoing technical support via phone, email, on-site, and even virtual consultations.
Gas Panel Customization: Opportunity to Improve Safety and Efficiency
Replacing aging or outdated gas control panels with ones where the gas panel design layout is customized to the requirements of the application presents an opportunity for you to improve the safety and efficiency of gas distribution systems in your refinery. Standard panel dimensions, consistent labeling and color-coding of regulators and valves, and high-quality components assembled using methods designed to avoid leakage make it easier for all personnel involved in the operations and maintenance of gas distribution systems. Timely investments in critical gas distribution system components help ensure safety and efficiency throughout the refinery.
To find out more about how Swagelok Northern California can assist you in improving gas panel design layout throughout your refinery by providing expert consultation and fabrication services, contact our team today by calling 510-933-6200.
---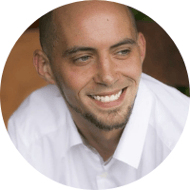 Morgan Zealear | Product Engineer – Assembly Services
Morgan holds a B.S. in Mechanical Engineering from the University of California at Santa Barbara. He is certified in Section IX, Grab Sample Panel Configuration, and Mechanical Efficiency Program Specification (API 682). He is also well-versed in B31.3 Process Piping Code. Before joining Swagelok Northern California, he was a Manufacturing Engineer at Sierra Instruments, primarily focused on capillary thermal meters for the semiconductor industry (ASML).