Case Study: J-PARC Sets A Standard For Research
by Jeff Hopkins, on 7/11/19 9:00 AM
Swagelok components and training support hub of 21st century science research
---
"Swagelok has already proven the value of its products and service as being indispensable to the operation of the
accelerator."
- Professor Kazuhiro Tanaka, J-PARC
---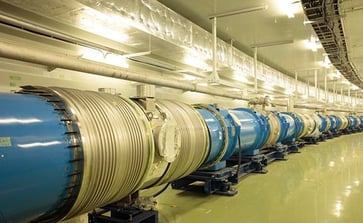 Its official name is the Japan Proton Accelerator Research Complex, but most people know it as
J-PARC. Housing one of the world's most powerful proton accelerators, coupled with an experimental laboratory used for cutting-edge proton beam research, J-PARC is a hub for the advancement
of 21st century science and technology research.
J-PARC essentially serves as a giant microscope that uses secondary particles such as neutrons, muons, K-mesons, and neutrinos to examine the structure of atoms and molecules. The accelerator can generate a powerful proton beam at 99.98 percent of the speed of light. The beam is directed at a nuclei of materials including mercury, nickel, and graphite to artificially produce a consistent and high-volume supply of secondary particles for research into particle physics, nuclear physics, and materials and life sciences.
Standard of reliability
Professor Kazuhiro Tanaka, who oversaw the design, placed a strong emphasis on standardization of parts and components. He had previously been involved with accelerators built with components from a variety of manufacturers.
"Variations in size and specifications led to poor connectivity and compatibility and caused leaks throughout the fluid system. Similarly, the use of copper tubes requiring constant tightening resulted in ongoing problems with rust, corrosion, and leakage," Dr. Tanaka said.
Standardization, on the other hand, would minimize leaks, enable rapid location of faults and failures, and speed up replacement of parts and components. Dr. Tanaka requested stainless steel tubing throughout the system and decided that all parts and components should be sourced from a single manufacturer. He chose Swagelok products on the basis of his own longstanding experience at university and research and testing laboratories.
"We always used Swagelok when we needed to be sure there would be no leaks," Dr. Tanaka said. "In a system as big as ours, you need the highest standards of quality and adaptability in order to fulfill this basic requirement. Only Swagelok was able to provide that."
Nippon Swagelok FST, the Swagelok authorized sales and service center in Japan, has supplied more than 10,000 Swagelok tube fittings, plus ball valves, orbital welding systems and tube benders for the fluid system of the accelerator. Swagelok tube fittings are used mainly on cooling tubes for the standard conduction electromagnets that control the proton beam. Where tube fittings could not be used for design reasons, tubes were joined using the Swagelok orbital welding system.
In order to reduce the number of connection points, Swagelok bench top tube benders were used to bend sections of the fluid system.
It is worth noting that, since commencing operation, J-PARC has not once had to shut down due to leakage problems.
Good advice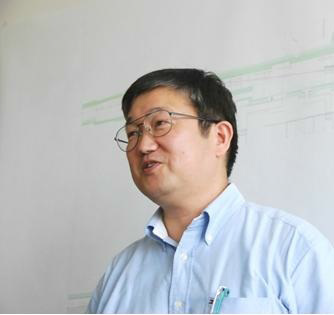 Swagelok also provides installation and safety seminars at J-PARC to maximize product safety and operator productivity. Dr. Tanaka describes the seminars as "absolutely necessary, given that the entire J-PARC fluid system, including all tubing and fittings, is based on Swagelok products."
As a result, every maintenance engineer at J-PARC is capable of fast and accurate inspection and replacement of tubing and fittings.
"Swagelok delivers the best products and strategies to us right when we need them," says Dr. Tanaka. "There aren't many tube system suppliers in Japan that provide such high standards of customer care." The professor clearly has high expectations of Swagelok at the J-PARC facility. For its part, Swagelok is proud to have built a relationship of trust and confidence through the quality of its products and services.
Bright future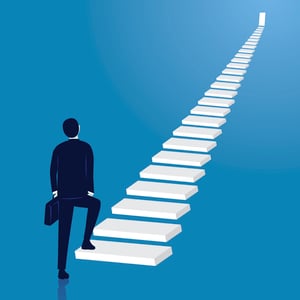 J-PARC has already helped produce a Nobel Prize winner.
In 2008, the Nobel Prize in Physics was awarded to Emeritus Professor Makoto Kobayashi for his theory on the existence of six types of quarks (elementary particles that make up matter). Kobayashi's unique theory was based on experiments conducted by the J-PARC accelerator.
It was the first of many prizes Dr. Tanaka hopes J-PARC can support.
Whether you are grooming Nobel laureates or concentrating on everyday work, you still want your fluid system to be reliable and easy to maintain. That's what Swagelok Northern California is all about. Read about J-PARC in more detail here, then contact us to discuss what we can do for you.
Just ask
Swagelok Northern California has a great deal of exposure to all aspects of fluid system design and engineering. Whether you have a simple question or a complex challenge, we're glad to hear from you.
---
More like this: