Equipment Manufacturer Finds A Catalyst In Swagelok
by Jeff Hopkins, on 8/14/19 9:00 AM
Integrated Lab Solutions relies on Swagelok to help keep pace with customer demands
---
"The use of Swagelok components is credential, in terms of
safety, quality, and reliability. If we named Swagelok in front of clients, then this is just off the table and we don't have to discuss any further if the supplier is reliable or not. It's just a fact."
- Tobias Brose, CFO and BDM, Integrated Lab Solutions

When a company wants to test the effectiveness of a catalyst, it might use the kind of equipment designed and built by Berlin-based Integrated Lab Solutions GmbH.
But catalysts aren't always chemicals. A catalyst can be anything that helps speed up a reaction. So when ILS wants to create more efficient and advanced designs, it turns to Swagelok to speed up the process.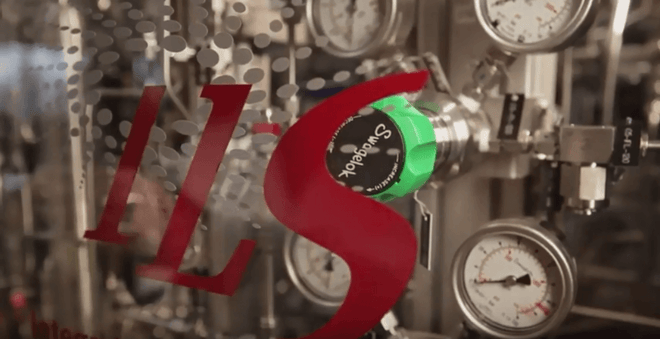 ---
Helping the helpers
ILS designs and manufactures automated testing equipment used to develop or optimize catalysts and processes in the chemical, petrochemical, pharmaceutical, and automotive industries. Its customers must run long-term tests, keeping the equipment going around the clock for up to six months at a time, often under high pressure and high temperatures. If a component fails along the way, it can potentially shut down the ILS testing equipment. That, in turn, would ruin the experiment and it all would have to start over again. That kind of delay can be a disaster.
Swagelok supplies as much as 40 percent of the components in a typical ILS unit. So as customers demand better performance, ILS has turned to Swagelok for help with design and assembly. We have a short video to show you how we do it.


The best
Claudia Berger-Karin, a project leader at ILS, says her company uses Swagelok components because that's the best you can get. Some ILS customers even require it. And when a customer finds out that the machinery includes Swagelok, there doesn't have to be a discussion about whether the supplier is reliable or not.
Every company can use a catalyst of one sort or another. Let Swagelok be the catalyst that improves the design and operation of your fluid systems. Call us at 510-933-6200 or contact us through our website.
---
---
Just ask
Swagelok Northern California has a great deal of exposure to all aspects of fluid system design and engineering. Whether you have a simple question or a complex challenge, we're glad to hear from you.
---
More like this: