How to Select a Gas Distribution Panel for Hydrogen in Northern California
by Malik Durojaiye, on 9/24/21 9:00 AM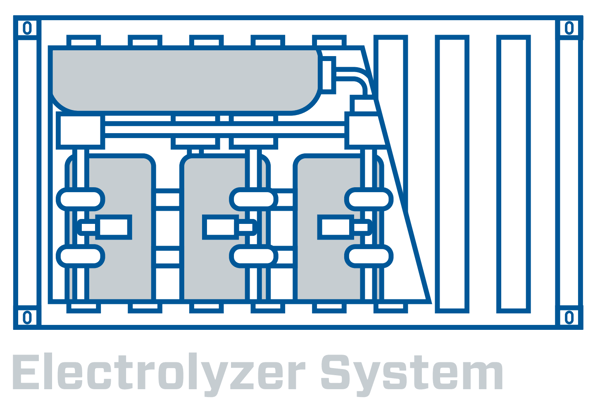 Hydrogen energy has been touted as the "fuel of the future" and can power zero-emission vehicles as well as heat homes and add to the power grid. Its fuel cells have a fast-filling time, allowing hydrogen energy to be easily incorporated into the daily bustle of life. After being produced, it has the potential for near-zero emissions with only water and air as a byproduct.
However, hydrogen is frequently a part of organic compounds—those with a carbon chain, hydrogens, and oxygens attached. For hydrogen to be an effective fuel source, it requires separation from other elements. The storage of hydrogen and the disposal of the remaining components of the compound is then necessary. Therefore, hydrogen fuel requires a production and distribution center tailored to hydrogen energy production needs.
The many benefits of hydrogen energy combined with increasing societal awareness of environmental issues will further encourage refineries to expand their capabilities for hydrogen production. Refineries looking to expand into hydrogen energy production must determine if they need new equipment and if existing equipment meets design specifications for hydrogen production. It is imperative to work with expert Field Engineers to determine refinery and gas distribution panel needs.
The Benefits of Hydrogen Energy
There are many benefits to hydrogen energy. First, it's more friendly than alternatives, such as burning organic compounds and introducing chemicals such as CO2 into the environment. In addition, hydrogen energy has a growing infrastructure, and it can be produced by utilizing a range of resources like natural gas, coal, and renewable energy. For these reasons, hydrogen energy could become ubiquitous across the power grid.
Environmentally Friendly
Hydrogen energy is both fuel-efficient and a clean source of energy. In areas with air pollution, hydrogen energy could benefit hydrogen fuel's only byproducts: water vapor and heat. This is a significant change from the emissions of gasoline cars (nitrogen oxides, hydrocarbons, and particulate matter) that majorly contribute to air pollution. Further, a hydrogen fuel cell coupled with an electric motor can be up to three times more efficient than a gasoline internal combustion engine. Hydrogen energy used across the fuel grid would further limit the production of pollutants such as carbon dioxide. Altogether, hydrogen energy holds the promise for significant environmental benefits, including limiting greenhouse emissions.
The Future of Hydrogen Energy
Hydrogen energy is abundant, allowing for greater production of hydrogen energy around the United States. The hydrogen energy infrastructure, though still in earlier stages of development, has already shown that it can quickly and efficiently provide energy both on a large scale and for fueling stations of vehicles.
An Abundant Energy Source
Hydrogen can be produced from various resources such as fossil fuels, coal biomass, and water electrolysis. Natural gas reforming involves reacting natural gas with high-temperature steam. A mixture of hydrogen, carbon monoxide, and carbon dioxide. The carbon monoxide is then reacted with water to produce more hydrogen. Another method involves using high-temperature steam to convert coal or biomass into gaseous components, including hydrogen and carbon monoxide. Finally, electrolysis—the use of an electric current to split water into hydrogen and oxygen—can produce hydrogen energy. The electric current used in electrolysis can be powered through any means of energy production.
There are many other methods for hydrogen production and many more in development. Though other methods hold promise, they are currently more costly and less commonly used than those described. Nevertheless, hydrogen energy may become a significant component of the future energy grid.
Growing Infrastructure
The hydrogen energy infrastructure is just beginning its development. About 1,600 miles of large pipelines are located near refineries in Illinois, California, and the Gulf coast. High-pressure tube trailers attached to vehicles can transport compressed hydrogen gas. Hydrogen is also being cooled to become liquified to allow for more efficient transportation. Though the high-pressure tube trailer and liquefaction process are relatively expensive, new methods are being continually developed to lower these costs.
Further, individual hydrogen fueling stations are also being developed. For example, California has 47 retail hydrogen stations open to the public and 55 more in construction. These stations can fill hydrogen tanks in about 5 minutes.
Preparing for Hydrogen Energy Production in Refineries
Many larger refineries are beginning to prepare for the increased use of hydrogen energy. BP and Shell have both begun outfitting refineries for this shift in energy production. The change in energy production is beneficial from an economic perspective with the changing legislation and a public relations perspective with the benefits to the environment and help limit global warming.
To prepare a refinery for hydrogen energy production, many of the components need to meet specific criteria. Ubiquitous tubes, valves, and distribution panels need to meet pressure standards to prevent leaks as hydrogen gas is often at high pressure. An appropriate gaseous tube trailer is necessary for safe transport. If transporting liquified hydrogen, cooling and pressure need maintenance during transport. Finally, the distribution of hydrogen energy needs compressed hydrogen storage tanks and a dispenser—these also need to meet pressure requirements. As some metals are susceptible to embrittlement from hydrogen, these materials need replacement when preparing for hydrogen energy production.
If outfitting a refinery, consider that Swagelok can provide the expertise on hydrogen gas panels and components to help with your hydrogen production needs.
Swagelok Components for Hydrogen Fuel Systems
Swagelok's alternative fuel components are designed to deliver the highest level of safety, reliability, and high performance for on-vehicle and infrastructure applications. Our high-quality family of components and connections, backed by the Swagelok Limited Lifetime Warranty, are designed to withstand the unique demands inherent to hydrogen containment and transfer.
These solutions include:
Choose Swagelok for Gas Distribution Panel Needs for Hydrogen Production Needs
Swagelok offers a wide range of system components for hydrogen applications in the energy industry, and infrastructure for hydrogen production, transport, and storage. Swagelok products are well suited for hydrogen systems due to their leak-tight components, material compatibility, and high-pressure resistance.
With a presence in Northern California, we can provide on-site consulting to assess your gas distribution panel needs. Our extensive inventory of high-quality components and certified technicians with years of experience fabricating seal support systems allow us to effectively outfit your refinery with safe hydrogen production capabilities to support your needs.
To find out more about how Swagelok Northern California can help you with your gas distribution panel for hydrogen production,contact our team today by calling 510-933-6200.
---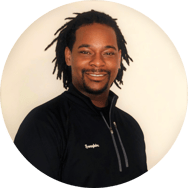 About Malik Durojaiye | Field Engineer, Assembly Services
Malik Durojaiye began his Swagelok career in 2019 as a Custom Solutions Engineer in our Assembly Services group. Prior to Swagelok, Malik developed as a design engineer as well as a manufacturing engineer for 6 years serving Kentucky and California with Altec Industries; a leading provider of products and services to the electric utility, telecommunications, tree care, lights and signs, and contractor markets.