Gas Panel Designer and Manufacturer: The Value of Choosing an All-in-One Vendor
by Malik Durojaiye, on 4/27/21 8:45 AM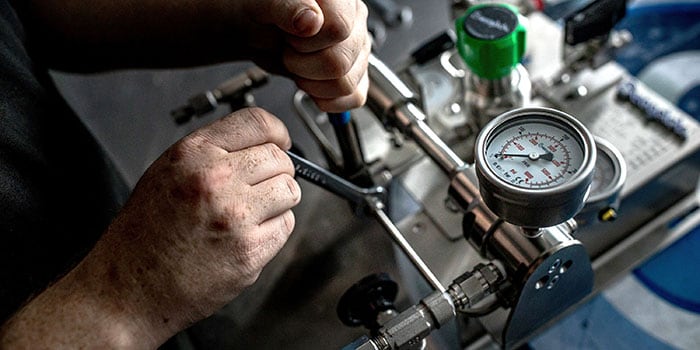 When faced with the need to install a new gas distribution system or upgrade an existing system an organization has three options. The largest operations with in-house expertise can rely on their process and fluid systems engineers to collaborate on the design, creating the P&ID based on parts and components from one of several gas panel design manufacturers. Organizations that don't have the luxury of in-house fluid systems expertise can hire a consulting engineer to develop the P&ID. A third option is to work directly with a gas panel design manufacturer.
Each of those options has its advantages but in my years of working with industries that rely on gas distribution systems as key resources in their manufacturing processes, I've come to realize the advantages of working directly with a leading vendor who provides gas panel design and manufacturing. In a nutshell, working with a vendor offers three advantages—in-depth product knowledge, global industry experience expertise, and local support.
A Manufacturer's Engineers Bring In-Depth Product Knowledge
An in-house engineer or an outside consulting engineer likely doesn't bring the product knowledge that a manufacturer's field engineers offer. A field engineer has already worked with hundreds of customers in your industry to understand their gas distribution system requirements and tailor solutions to those specific requirements. A field engineer has detailed technical knowledge of the components and their performance capabilities and knows where and how each contributes to reliable and safe operations of gas distribution subsystems.
Manufacturer's Global Expertise Applied Locally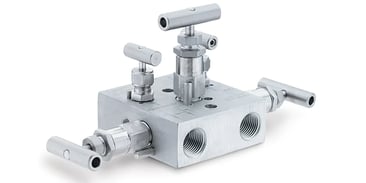 By working with a gas panel designer and manufacturer that has thousands of systems installed around the world, you benefit from the knowledge and experience they've acquired in solving nearly every conceivable gas distribution challenge. The knowledge and experience gained in the process are applied to improve the components they manufacture, whether it's the use of new materials to enhance component performance, reduced component complexity, or easier maintenance.
That knowledge also has a positive influence on gas panel system design. With P&ID information on the thousands of gas distribution systems already deployed, a field engineer can review designs for similar applications in your industry and build on that knowledge, rather than starting from scratch.
Local, Responsive Support

The local presence of a vendor who designs and manufactures gas panels is another reason to work directly with the manufacturer. A local presence makes it easy for a field engineer to conduct an onsite evaluation of your gas distribution requirements. They'll be able to factor in planned or existing infrastructure and plant services, as well as consult with process engineers regarding the type(s) of gas(es) and point-of-use requirements. Even though technologies are enabling virtual visits and consultations these days, nothing takes the place of an in-person, onsite assessment of requirements.
A manufacturer with a local presence offers the convenience of fast responses to your needs. With an extensive inventory of parts, components, and assemblies, the agreed-upon gas panel design is fabricated, tested, and delivered without delay. Follow-up technical support from someone who understands your operations is readily available via phone, email, or onsite.
Swagelok: Decades of Experience in Gas Panel Design and Manufacturing
Properly designed gas panels are critical for the safe and reliable distribution of industrial gases to end-process applications. Companies with limited experience in designing gas panels greatly benefit from Swagelok design and manufacturing experience and expertise. Our Field Services Engineers will conduct an onsite analysis of your gas distribution requirements to propose a gas panel design to meet your needs. Once approved, our local technicians will manufacture the gas panel and distribution system according to the design specifications.
Swagelok has been supporting the fluid processing needs of industries in Northern California for more than fifty years. We're proud of the reputation we've established in designing and manufacturing industrial gas distribution systems that are reliable and safe to operate and easy to service. Swagelok gas delivery panels come fully assembled and tested. All of our gas distribution systems are backed by our Limited Lifetime Warranty.
To learn how Swagelok Northern California gas panel design and manufacturing services can help you implement gas distribution systems that are tailored to your specific process requirements, contact our team today by calling 510-933-6200.
---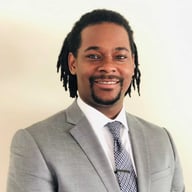 About Malik Durojaiye | Field Engineer, Assembly Services
Malik Durojaiye began his Swagelok career in 2019 as a Custom Solutions Engineer in our Assembly Services group. Prior to Swagelok, Malik developed as a design engineer as well as a manufacturing engineer for 6 years serving Kentucky and California with Altec Industries; a leading provider of products and services to the electric utility, telecommunications, tree care, lights and signs, and contractor markets.