Swagelok in Action: Gas Regulation Panel
by Jeff Hopkins, on 12/6/16 9:00 AM
Since 1947, Swagelok has been providing a wide range of fluid control systems and components, everything from filters and connectors to regulators and valves, establishing us as an industry-leading innovator.
But designing and manufacturing high-quality components is only a part of what we do at Swagelok. Our Assembly Solutions team also offers unique custom assembly services.
Panel Assemblies for Semiconductor Fabrication
One of Assembly Solutions' clients is a major player in the semiconductor industry. The company's Research and Development Department was growing and thriving, but they had run into a challenge; they were nearing the deadline on a gas regulation panel design needed for facility expansion and hadn't yet found a solution.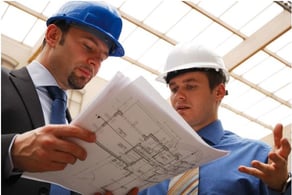 Despite never having worked with Swagelok products or systems before, the department reached out to Swagelok Northern California Assembly Solutions seeking immediate help. They needed a regulation panel assembly that would safely and effectively reduce the pressure of an oxygen, hydrogen, and nitrogen gas mixture from several thousand pounds per square inch (PSI) in the source cylinder to a usable pressure around 40 PSI.
Our Assembly Solutions team responded quickly, dispatching engineers to the client site to examine and evaluate the situation firsthand. Besides being able to significantly reduce the gas mixture pressure, the panel's connections also needed to be able to withstand the very high pre-regulation PSI ratings.
Working exclusively with existing Swagelok products — including gauges, needle valves, regulators, and our XT series high-pressure PTFE hoses — we built a high-quality, effective regulator panel while introducing the client to many of our versatile products.
Above and Beyond
After delivering the panel, the Swagelok Northern California Assembly Solutions team also built out a plan to help our client's Research & Development Department continue to grow, developing more panels for use in the future as needed.
To read more case studies and learn how the Swagelok Assembly Solutions team can help you with your next assembly project, download our free eBook, "10 Assembly Solutions Case Studies."